Titled The Parthenon of Books, this exhibition celebrates intellectual freedom and resistance to political repression in Germany.
With the help of Kassel University students, Argentinian conceptual artist Marta Minujín identified 170 books from around the world that were at one point banned or are banned in some countries while circulating freely in others. These books were donated to the artist by people from all over the world.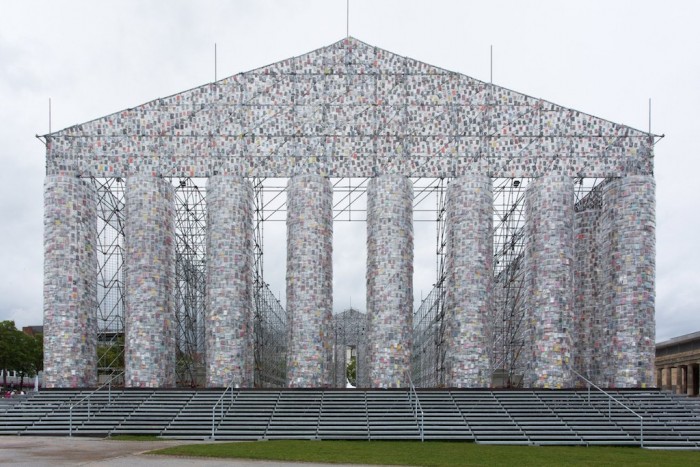 The 100, 000 books are strapped to a steel structure and secured with plastic sheeting. This allows for sunlight to filter through the structure while also protecting the books from the natural elements.
This brilliant architectural replica of the Parthenon in Athens bears a striking political symbolism of how literature has consistently been used in actions of censorship throughout history. Minujín says that the original Parthenon defines "the aesthetic and political ideals of the world's first democracy."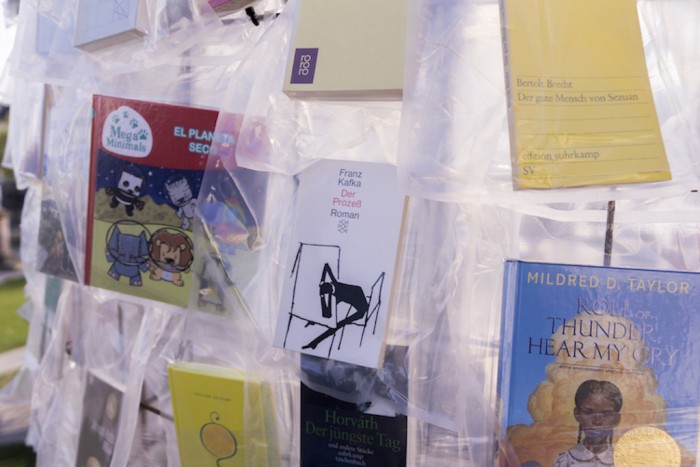 Also emphasising Minujín's motivation of taking a stance against censorship, is exhibiting her work on the Friedrichsplatz Park site. Friedrichsplatz Park is the same location where the Nazis burned thousands of censored texts.
The Parthenon of Books showed at the Documenta 14 art festival in Kassel Germany during September 2017.
Following the end of Documenta 14, all of the books were taken down and recirculated around the world.