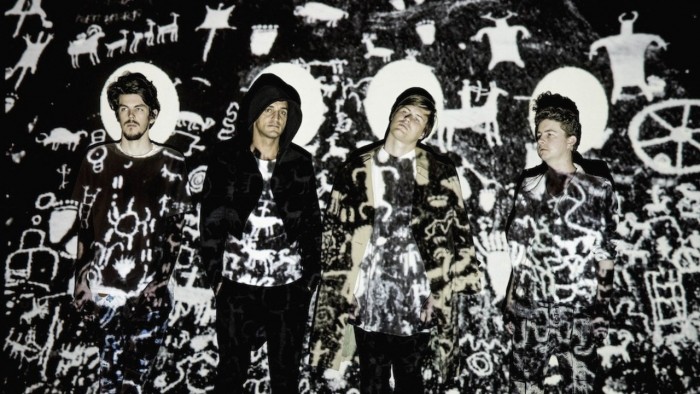 As the annual Design Indaba Conference 2017 comes to a close, so does our inaugural edition of Nightscape. The Artscape Piazza has played host to some of the continent's most inspiring and influential musicians for the past few days creating a one of a kind celebration encompasses the creative and energetic spirit of the Design Indaba Festival. Join us this evening for our final night and get a chance to watch some of the most sought after local acts in action.
One of South Africa's finest, DJ Maramza also known as Richard Tyler Durden began his career producing hip-hop for the likes of Hymphatic Thabs, the late Mischif, Tumi Molekane and many more. His unique sound incorporates aspects of Kwaito, gqom and electronica. As an indie-electro DJ, Maramza played around South Africa at various clubs like Tokyo Star in Melville and Discotheque at the Assembly.
Get familiar with his vibe and listen to the excellent 'Jelly Sea' above.
Called "an exquisite monstrosity" by MTV, Eve Rakow and Klein Baas make up the euphoria core act that is The Frown. With a sound that is part electronic, part funk, the South African based band is pushing the boundaries of genres and maintaining a solid presentce on the local music scene.
Listen to their track 'Lilith' above.
Made up of musicans Jeremy De Tolly and Thomas Glendinning, Original Swimming Party (OSP) is an experimental electronica band from Cape Town, South Africa. Known for their combination of music and large-scale visual setups, OSP's performance at Nightscape will be the live debut of their brand new album HYPERGIANT.
Listen to some of the sounds from their earlier EP above.
One of Cape Town's best loved Vinyl DJ's and record collector, Pierre-Estienne has been an ardent support of quality music ever since he first dove into the musical hemisphere by collecting music in the late eighties. Since returning to Cape Town from a lengthy spell in Ibiza, he has promoted vinyl culture at Vinyl Digz as well serving as resident DJ at Private Life, one of the city's longest running house and disco nights.
Listen to one of the DJ's most eclectic mixes above.