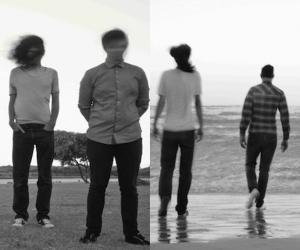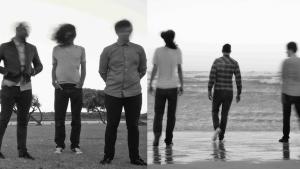 Standard
Jeremy de Tolly, Thomas Glendinning and Greg Abrahams are the music and visuals combo trio of Original Swimming Party (OSP). Experimental vocals, guitar, beats, drones and bleeps create a cosmic sound that is hypnotic, sexy and emotive.
OSP's live show combines the music with a large-scale projection mapped custom visual setup. The band uses a modular visual setup to transform any venue into a surface on which to display the visuals they use to enhance and complement the music. Their live show immerses the audience in a sensory yet emotional experience that is surreal and beautiful.
Jeremy is a classically and flamenco-trained guitarist, a trained vocalist and a road-hardened composer and programmer. He currently sings and writes songs for OSP and he composes music for advertising, games, dance and theatre in between. He became a pianist by chance and recorded Piano Nocturnes Volume One in 2011. Volume Two will be written in 2015. He is also the lead singer of South African alternative rock band The Dirty Skirts.
Greg is a classically trained composer and guitarist and lends his guitar skills to several local groups including The Nomadic Orchestra. He is an obsessive gear fiend and creates an incredible array of sounds using his impressive collection of guitar pedals and amplifiers.
Tom is one of four Ableton Certified Trainers in Africa. He is an expert with Ableton Live music production software and has an extensive knowledge of synthesis and music production. His musical career began as a drummer for numerous bands encompassing styles as varied as jazz and psychedelic rock. He has a deep understanding of rhythm and groove. He is also an obsessive technophile and can spend hours tinkering with old analog synths or writing lines of code building tools to use for both sound and visual creation.