When not in use, cars take up a lot of unnecessary space in garages, carports and parking lots, and even the streets. To solve for this, Renault has unveiled a personal vehicle that transforms from car to couch, becoming part of the lounge.
When the Renault SYMBIOZ concept car is at a standstill, it converts into a modular room that functions as an extension of your home.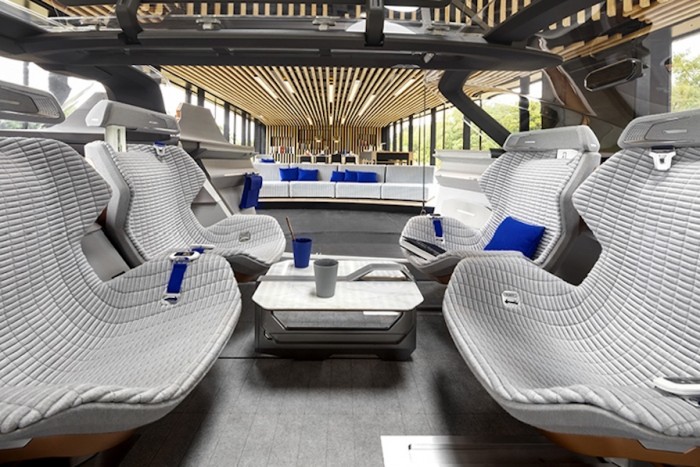 Renault approached textile designer Aleksandra Gaca to design interior fabrics for the visionary Renault SYMBIOZ concept car, which was first unveiled during the Frankfurt Motor Show in January 2018.
"The goal of the design was to make sure the cabin was livable like any modern home. With this concept in mind, Aleksandra Gaca translated Renault's needs into woven form and created a new version of Bloko; a 3D fabric."