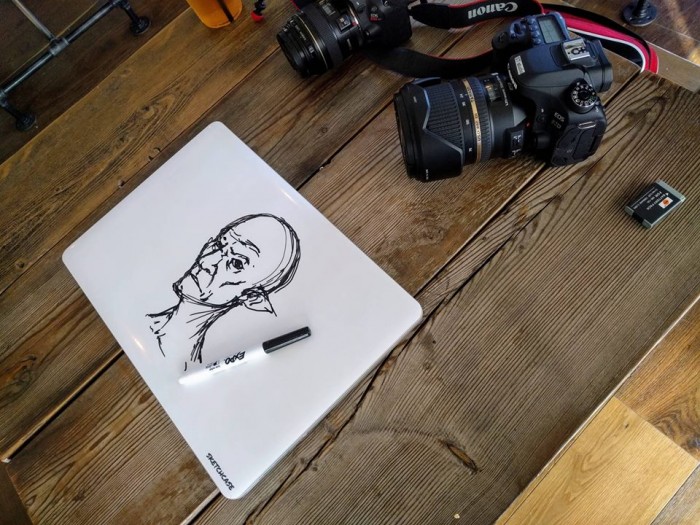 Sketchcase turns your laptop lid into a DIY miniature whiteboard so that you can share your thoughts anytime, anywhere.
Whiteboards are a signature in creative spaces. They are known as the canvas of amazing ideas. Sketchcase has taken this whiteboard experience and made it portable. Just by attaching it to an object we carry around almost every day. It is just big enough to be used as a whiteboard.
The concept is simple, beautiful and easy to install. They even addressed the common whiteboard headaches in the design conceptualisation. It can accommodate dry erase, wet erase and even permanent markers. It is also scratch resistant and removable without leaving any residue.