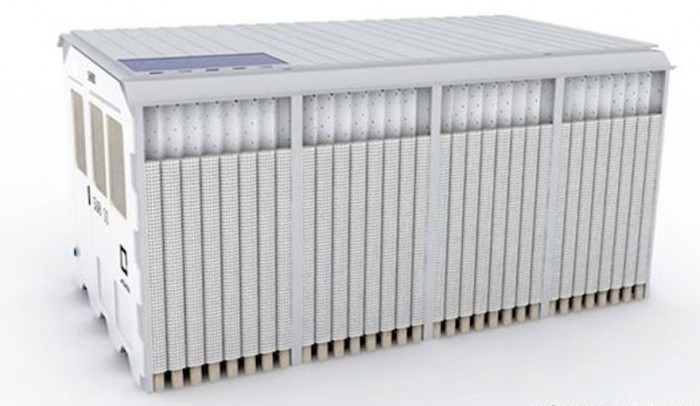 Shelter units are vital to the recovery and survival of those affected in times of emergency. They become havens of safety and care, serving as temporary housing, field hospitals, administration offices or relief posts. In the past, such shelters proved to be costly and time-consuming to construct, constraints that those in need or those supplying aid don't always have the ability to overcome.
The SURI or Shelter Unit for Rapid Installation is a modular emergency shelter unit assembled with ease and minimum skill. Once, constructed it provides a comfortable and habitable space.
Designed by Spanish design firm Urbana, SURI was developed in the wake of the earthquake that struck Lorca, Spain in 2011. During the quake's aftermath, it became apparent that relief agencies needed an effective, sustainable, easily transportable shelter unit, which required minimal skill and energy to erect.
The SURI shelters offer a solution to problems such as high manufacturing costs, short lifespan, reusability, and logistical issues which other shelters in the past have failed to do.
The 100 per cent UV resistant shelters are made from recycled material and are fully recyclable after their 10-year life span. The modular nature of the design allows for flat packaging and easy transportation by land, sea or air. The shelters include solar panelling and a filtration system, which filters rainwater into drinkable water. The interior is also covered with a bug repellent textile, which is harmless to humans. The walls of the unit are hollow and are filled with earth or debris from the area, increasing the shelter's strength and durability.
A unique feature of the SURI units is their ability to interlock with other units, enabling users to create different sizes and layouts.