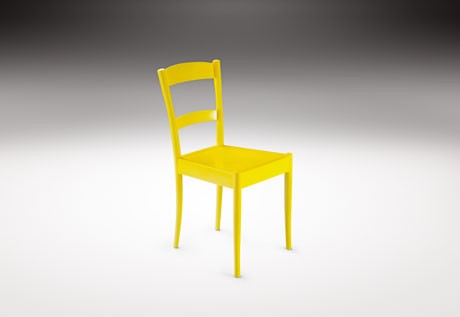 Globe Chair. Photo: Justin Patrick.
Haldane Martin is breathing new life into the much-loved and somewhat classic Globe Chair.
The Globe Chair has been around for nearly a century and many people will fondly remember the one in their childhood kitchen. First designed and patented in 1921, it was made in Durban until the 1940s.
"It's plain simplicity belies its real ingenuity," Martin says of the Globe Chair. The chair's strong assembly system and durable solid bentwood frame have stayed the same. An improvement on the original design has been to hide the assembly bolts.
Martin explained the reason for the reinvention of this classic design to Creative Cape Town: "I like to take one good idea and translate it into a small collection of furniture pieces."
The Globe Chair is available in a variety of finishes, from raw beech to brightly coloured spray finishes.
Watch the Talk with Haldane Martin