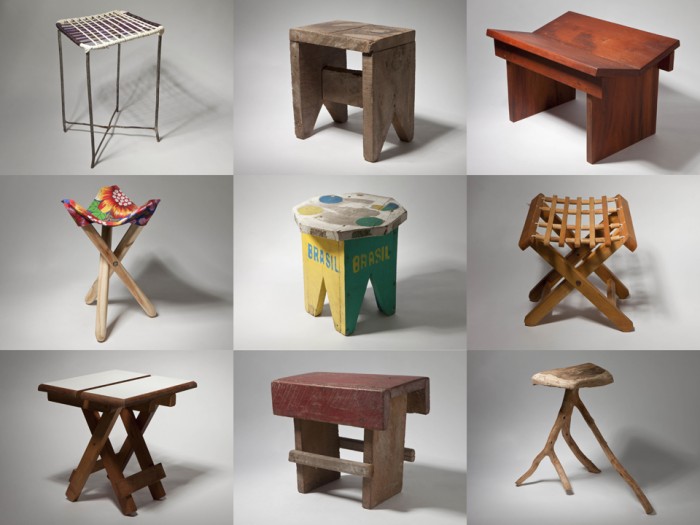 The newly established cultural hub in the heart of Amsterdam, Hôtel Droog, presents its first exhibition in the name of culture, diversity and the humble stool.
Hôtel Droog's In Praise of diversity: Benches from Brazil exhibition seeks to highlight the rich diversity of indigenous people, artisan communities and designers in Brazil.
In Praise of diversity: Benches from Brazil is curated by Adélia Borges and includes about 60 stools. The idea is to demonstrate that even though all stools have the same function, to sit, they also portray the assorted expressions of different cultures.
"Uniformity is boring. Diversity is stimulating, because it is fertile," says Borges.
The exhibition also alludes to the progress the country has made over many years. Stools have no high back, implying a relationship of equality and so the notion of the colonizer and the colonized is broken down and replaced with similarity and inauguration among citizens.
In Praise of diversity: Benches from Brazil aslo contains a selection of Indian benches that portray the richness of culture across many generations. The benches are carved from a single piece of wood mimicking hawks, monkeys, vultures and even jaguars, while others are clear in form. All stools were made by illiterate craftsmen using materials from their community evoking the valuable lesson of using raw materials to their full benefit.
In Praise of diversity: Benches from Brazil is on show in Hôtel Droog's Gallery until 28 October 2012 in Amsterdam.
For more of Borges's work, see our video interview with her.
Watch the Talk with Renny Ramakers