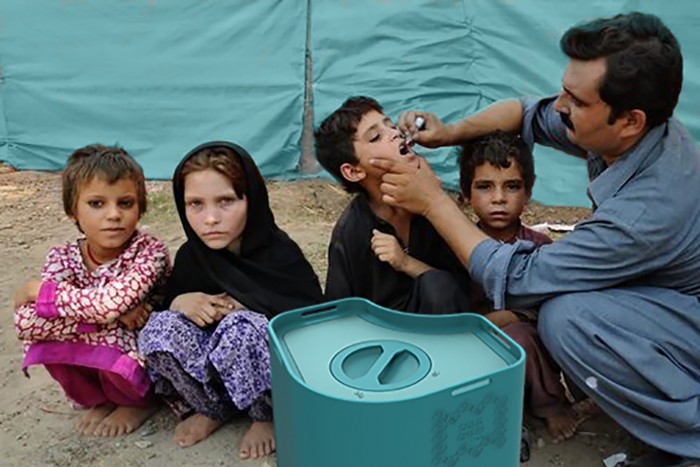 Currently, the cold chain is the only safe way of transporting vaccines over long distances, yet existing cold boxes are cumbersome and bulky.
Satyendra Pakhalé has created a Modular Vaccines Container (MVC) that addresses the requirements of each stage of the cold chain.
This timely response is designed to be stackable in high volumes, and is easy to carry in batches - as well as individually - to remote locations around the world.