Built a few meters away from the family's residential house in the Jardim Paulista district of Sao Paulo, Toy House was designed and built purely to house toys and entertain guests. The three-story project was designed for a family that grew fast and needed space for children's toys and a place to host parties and events.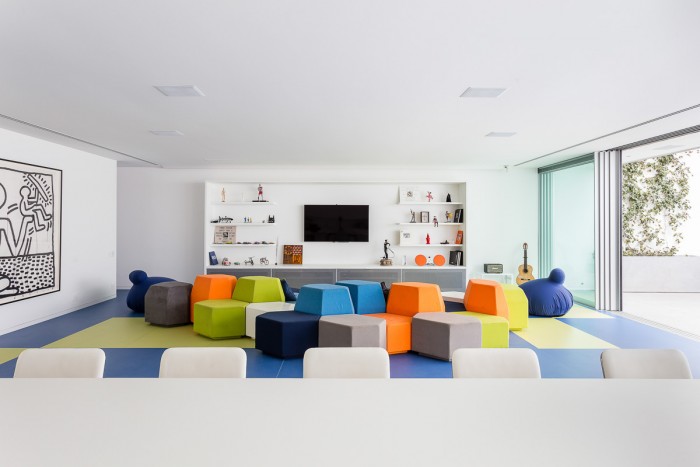 Designed by Pascali Semerdjian Arquitetos, an architecture, design and urban design firm based in Sao Paolo, the house follows minimalist architectural typologies, allowing its eccentric decorations to take centre stage.
The upper floor is flexible and it was designed to allow the space to function in different configurations for different needs. Crooked bookcases and Tetris blocks also mark the floor. "We created a 'transformer'-like system that lets the family reshape the space according to their needs", says the designing team.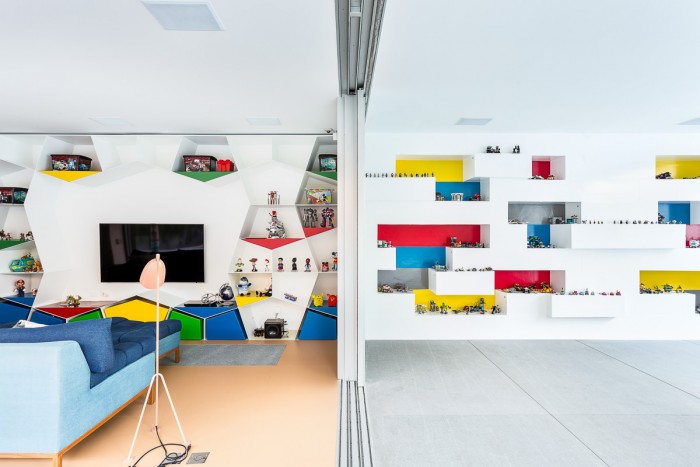 The third floor, which has been turned into a fort-like observation tower, is connected to the main house through a red rope bridge that passes over a wild garden below, adding a sense of adventure to an already playful project.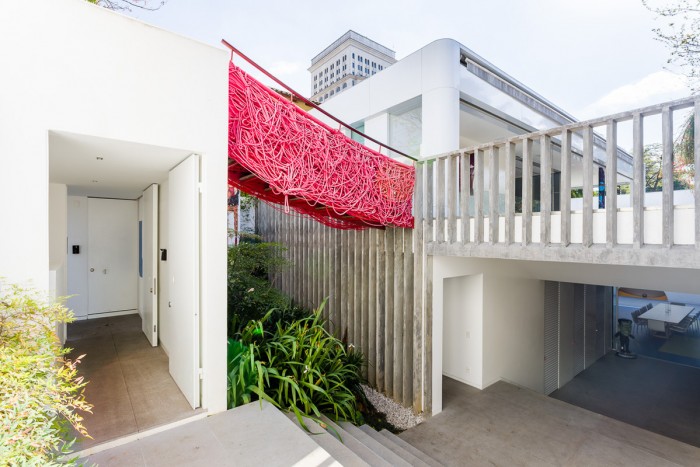 The lower floor is a large TV room for video game and film sessions, with brightly coloured seats resembling toy blocks and an integrated kitchen to prepare party snacks. Sliding doors connect this lower level space with the outside area, which has a slide integrated into the stainless steel staircase located on the back edge of the house.
Artwork by Anish Kappor, Keith Hering and a selection of graffiti artists adorn the walls. In the spirit of the Toy House, twin artists OSGEMEOS decorated one large wall with the quote "the world outside is too boring".