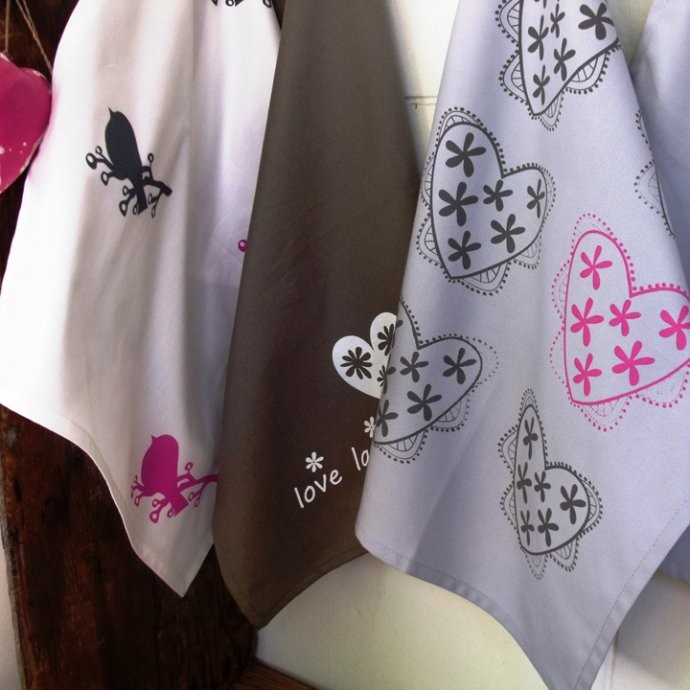 With the Chic Revolution range Donne Bandey fuses her appreciation of the rural lifestyle with her love of vintage, farm-style décor.
Putting her creative flair to good use, Bandey creates her own gorgeous decor products, working predominantly in wood, wire, metal and clay. Chic Revolution also has a selection of crocheted and hand-sewn items.
Bandey recently taught herself to use design software, now designing her own images and using them to create products that include fabric printing, embroidery, laser-cutting and canvas prints.
The handprinted tea towels and hand towels are her latest products.
See Chic Revolution on stand 2012 at Design Indaba Expo from 25 to 27 February 2011.