Named the Vertical Panorama Pavilion, the majestic new wine-tasting canopy was designed and built for The Donum Estate in Northern California, a Pinot Noir and Chardonnay estate that is internationally renowned for its art collection.
Studio Other Spaces was founded by artist Olafur Eliasson and architect Sebastian Behmann in Berlin, Germany, in 2014. The duo started the design studio with a desire to create experimental buildings and public spaces that combine their love of architecture and art, which is exactly what the Vertical Panorama Pavilion does. The stained-glass-window-esque wine-tasting pavilion features an elevated conical canopy tiled with 832 colourful glass panels sitting atop twelve columns that represent the months of the year.
The laminated glass panels are inspired by more than just aesthetic appeal and form an abstract calendar depicting the four meteorological parameters – wind speed, temperature, humidity, and solar radiance – that are pivotal to the creation of Donum's wine. These parameters are reflected in 24 different colour panels that vary in translucence and aim to replicate the natural colours found in the Californian valley.
Described by the designers as "a celebration of the wine at Donum and the microclimates that create it", the Vertical Panorama Pavilion will serve as a wine-tasting and hospitality venue that heightens guests' awareness of the surrounding natural environment by seemingly immersing them in the elements. The idea for the design first came to Eliasson during a visit to The Donum Estate in 2019, where the spectrum of natural colours of the Sonoma Valley was illuminated by the sun during a session of wine tasting.
The project, which is located on a hill, will provide a panoramic view of the farm's natural landscape and Donum's 50-strong open-air sculpture collection.A path lined with glazed bricks has been carved into the slopes leading to the pavilion, eventually taking guests to a point where the wall reaches eye level, surrounding them with ground-level turf.
Having officially opened for visitors at the beginning of August 2022, the Vertical Panorama Pavilion can now be booked for wine tastings and other private events via the Donum Estate website. Find out more information at www.thedonumestate.com/visiting.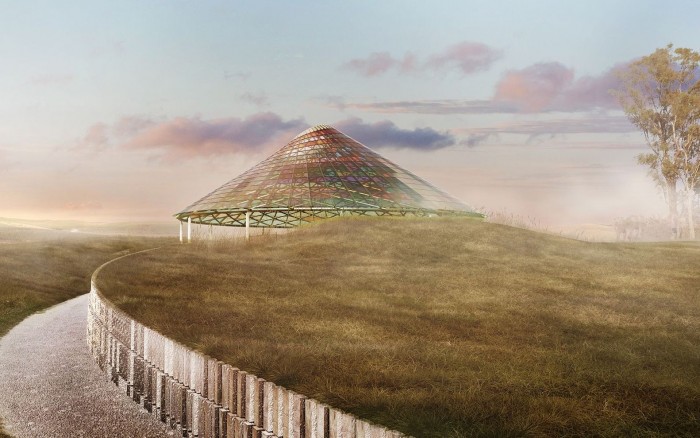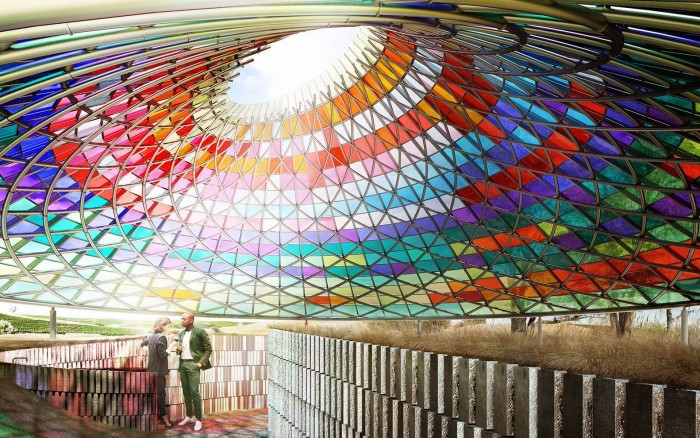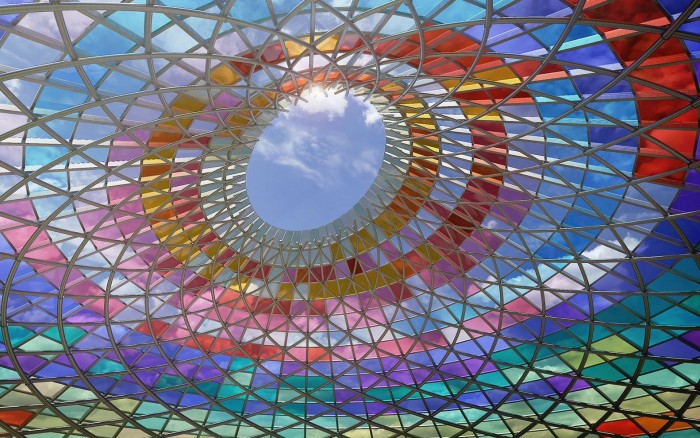 Read more:
This Bible-verse inspired building has a unique swan-like design.
A new home for the fine wines of Babylonstoren.
Credits: Studio Other Spaces and Adam Potts Photography