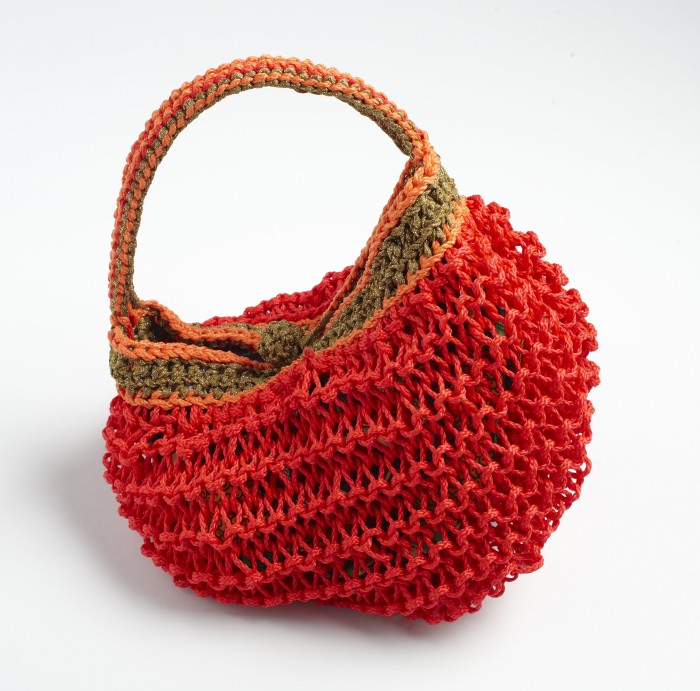 Textured, colourful and handmade, Lulu K's range of knitted handbags are inspired by the dynamic mix of people and materials found in South Africa.
Upon returning to South Africa after 20 years abroad Lulu K started working with women from disadvantaged communities to make bags that epitomise the value of handcrafted design.
Produced in a variety of styles and colours, the bags use a selection of cabling, cords, ornate twines and chainettes to create bespoke looks.
Skills development and empowerment is one of the driving forces behind the brand. Lulu started Lulu K as a means to give expression to her creativity, but also as an initiative whereby creativity could be used to empower women in marginalised communities.
Lulu conceptualises the designs, prototypes it and then creates a pattern that others can work from. She employs more than 10 women who are, depending on their ability, given a style to master through hands-on training, that Lulu facilitates over a number of days. Once the women are confident in their abilities, and Kingsley is satisfied with the quality of their work, the women are given the necessary tools and materials to make the bags at home. Lulu collects the finished pieces once a week and then does the marketing and merchandising.
A core group of four women are responsible for the others that Lulu employs, managing the initial quality control processes.
For Kingsley creativity is a way of life: "I am fundamentally a creative and my day begins and ends with it," she says. She adds that she often has to reign herself in when it comes to the designs of the bags!
The bags are available in a number of retail outlets, including Africa Nova and Aqua Dreamz. The response to the bags have been very good. "People love the colour combinations and the fact that no two bags are ever identical," Lulu explains. More than bespoke designs, "there is integrity in owning a Lulu K design as the represent a return to the values of handcrafting", Lulu adds.