"I lost cultures. I lost a whole language. I Iost my religion. I lost it all in the fire that is colonization. So, I will not apologise for owning every piece of me they could not take, break and claim."
This powerful quote from Ijeoma Umebinyuo is how visual artist and self-taught photographer, Stephanie Kenyaa Mzee, introduces her latest work to her followers on Instagram.
Accompanying the qoute was of the images from Comply that simply featured a woman pouring a cup of tea with what looks like white marks on her half hiddden face. At the time, Mzee who was chosen as one of this year's Design Indaba Emerging Creatives programme, was exhibiting the series at Artscape as part of the festivities.
Since then, she has exhibited the series at Young Blood Gallery in Cape Town, which is where we met on First Thursday to talk about her work. The exhibition included a long table, laid out down the middle of the top floor of the gallery in a scene reminiscent of the 1600s.
She explains that the conceptual photo series focused on the role black women were given during this period in history.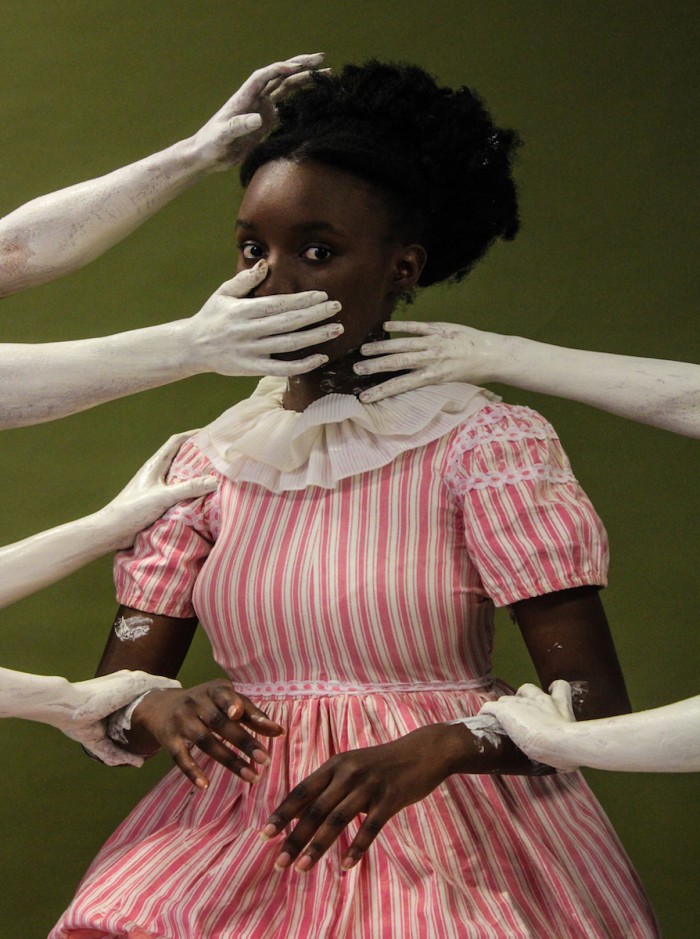 The white hands touching and prodding the subject signify how black women of that time were controlled by white people during slavery or when they served as servants. Mzee acknowledges that the effects of this still carry on to this day: "black women are still mainly associated with the term domestic worker in South African homes".
"Compliance has been one theme throughout the years. Whether it's from them telling us to comply or from us self-silencing..." she explains.
The City Varsity film student says her work focusses mostly on black women for a reason. "I want to focus on black people and black women, whether it be from our experiences through race, through religion or through colourism whatever we may experience. I'm going to keep telling our stories."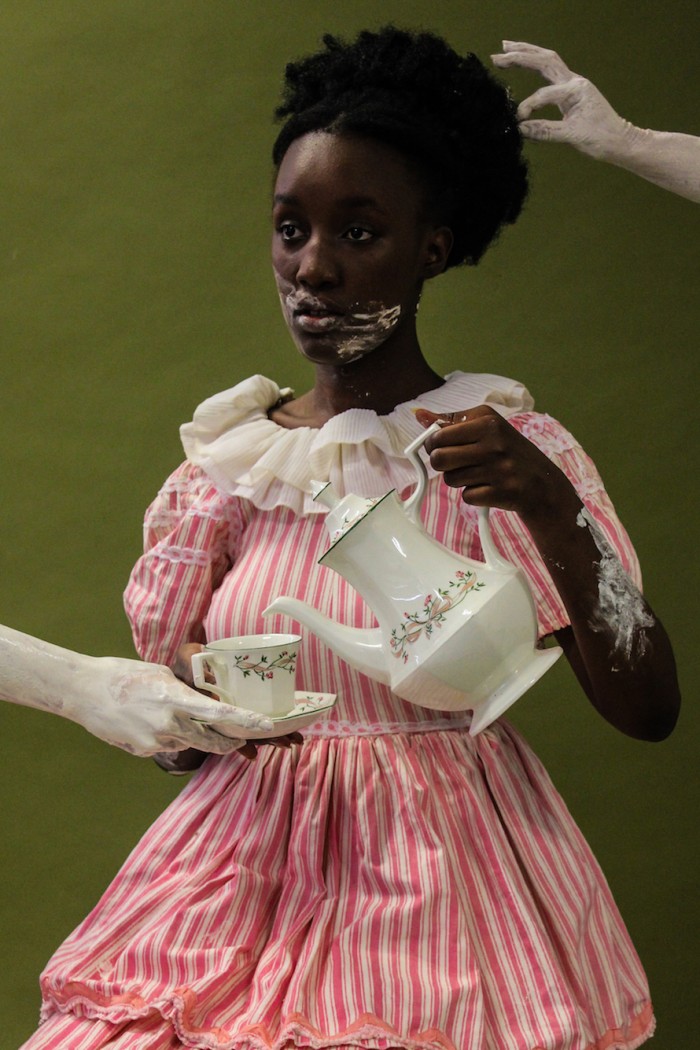 Comply follows on from her previous series called Where is Me in Media that focussed on why there is no space for the representation of black women in mainstream media.
Born to Kenyan refugee parents, Mzee says her next project will focus on her experience of xenophobia while growing up in South Africa.
"A lot of people don't really understand what xenophobia is actually about, until it's a violent crime," says Mzee. But xenophobia also manifests in other ways can lead to one having issues with their identity.
"Growing up I hated being known as a Kenyan mostly because I got made fun," she explains. She says she was also made to feel like an outsider within the black community by virtue of her not being able to speak the same languages as her African peers.
As she grew older, she began to embrace the side of her that she tried to supress for so long. She says that meeting women from all over South Africa, immigrants who have built a life for themselves and seeing how they've prospered in different circumstances really inspired her.
For now Mzee is focussing on her studies as well as upcoming projects which could include a foray into filmmaking.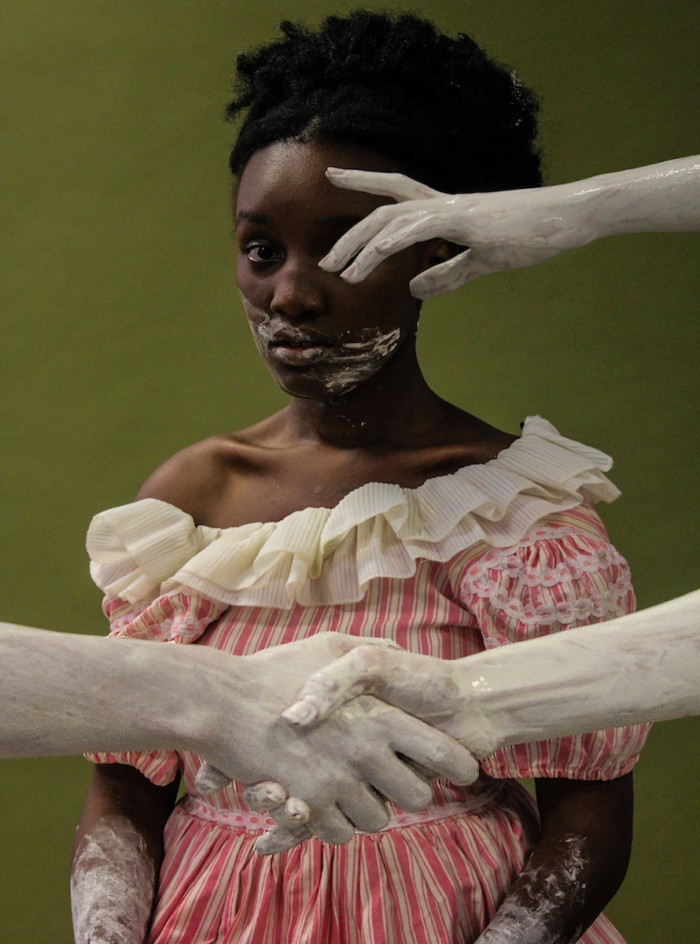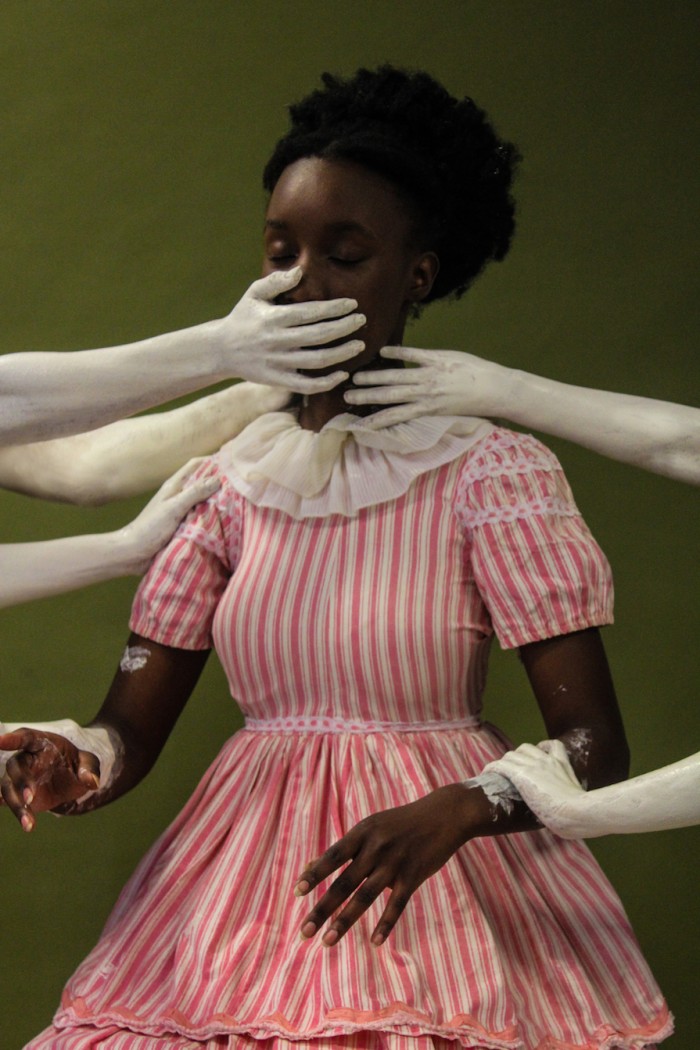 Applications for the Design Indaba Emerging Creatives programme for 2020 are now open. APPLY NOW.
More on representation through photography:
Ben Biayenda's illustrations challenge mainstream representations of women
How this young photographer is creating a career while helping to correct mis-representation
Albus: The photo series challenging established standards of beauty