In South Africa, it is estimated that 1 in 4000 people are affected by albinism. A hereditary condition that affects melanin production, resulting in little to no pigmentation in the skin hair and eyes, albinism has long been a taboo subject – particularly in Africa. Those who live with the condition are frequently discriminated against and subjected to superstition and violence. Photographer Justin Dingwall's Albus project attempts to subvert this narrative.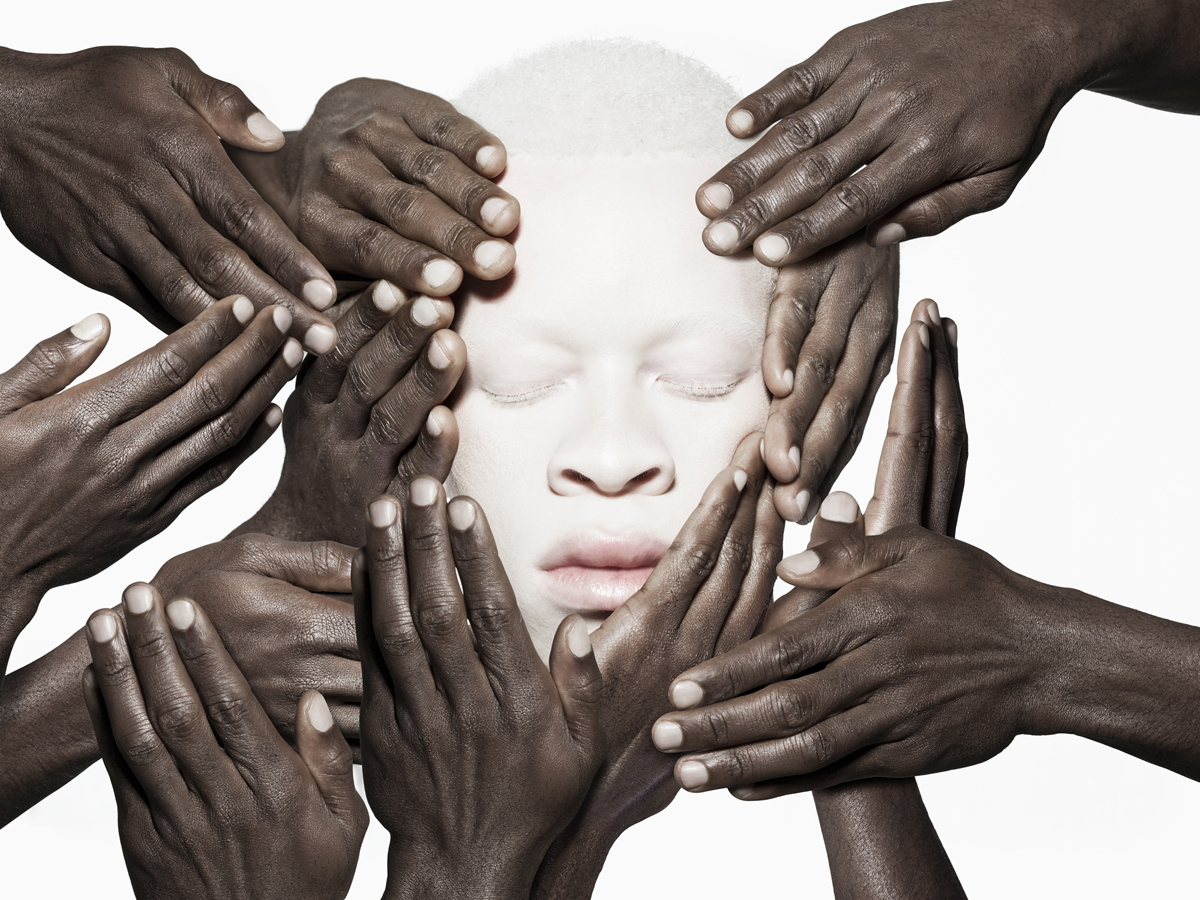 In a series of over 40 delicate and intimate portraits featuring Thando Hopa and Sanele Xaba, Albus explores the aesthetics of albinism in relation to prevailing conventional ideas of beauty. Through the effective use of lighting and styling, Dingwall's subjects are photographed to embody an immaculate, otherworldly refinement while toying with traditional ideas of femininity and masculinity. The images are reflective of the photographer's own desire to better know and understand a condition that exists in the periphery of our world.
"They are not about race or fashion, but about perception, and what we subjectively perceive as beautiful," Dingwall says. "I wanted to create a series of images that resonate with humanity and make people question what is beautiful." Here, the Johannesburg-based photographer tells us more about the project.
How has the series changed and taken shape over the years?
The majority of projects that I create are mostly long-term processes that tend to focus on a certain topic that I investigate quite deeply. As I learned more about albinism, the more I felt it was important to share this work and create awareness through art. Since I began this project, it has opened me up to things that I was not fully aware of – which made me realise that awareness is the only way forward.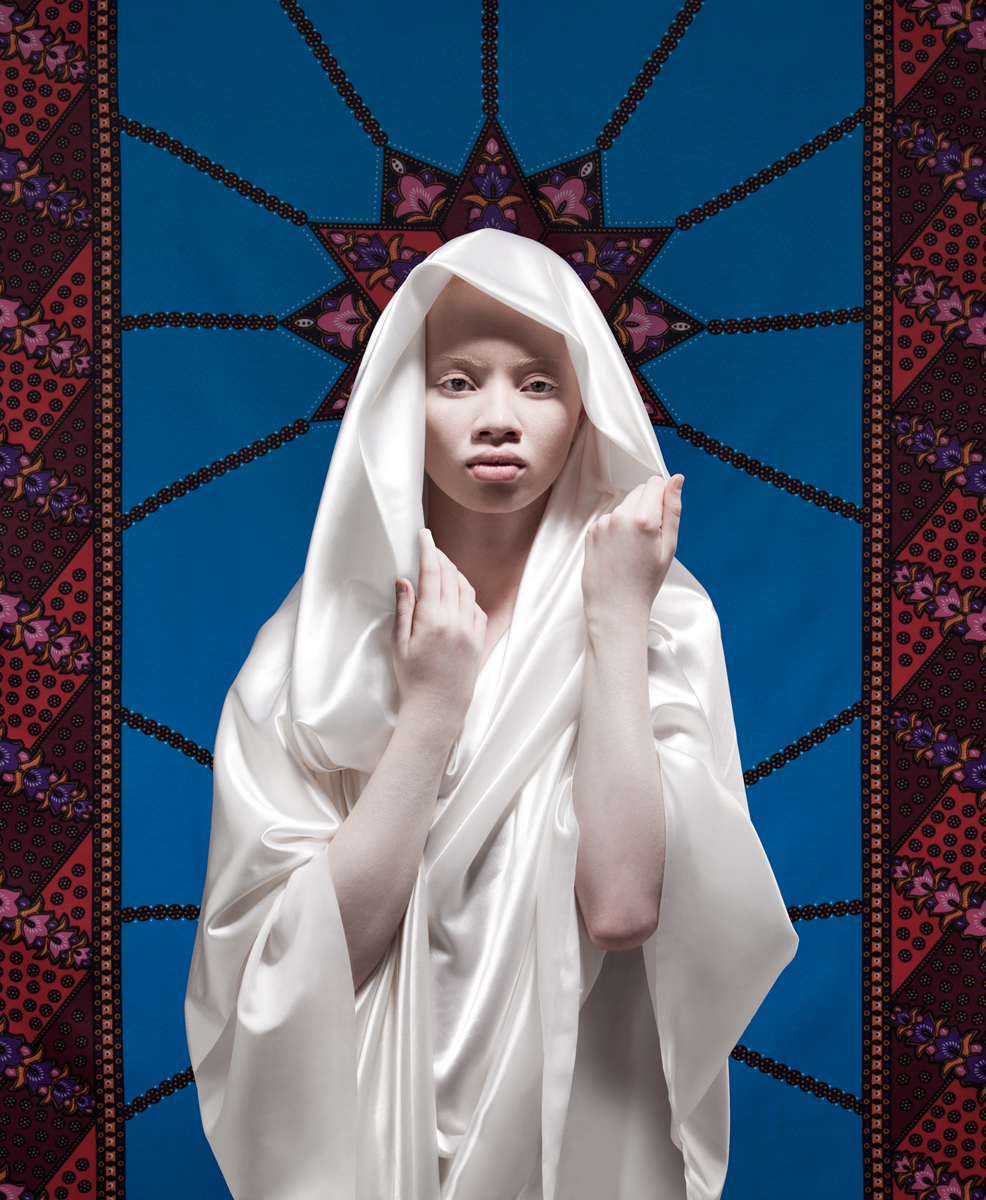 I originally began working on the project with Thando Hopa, but I felt that there was still an untold story that I wanted to tell from the male perspective. So at the beginning of 2014, I started to work with Sanele Xaba. He is a true professional and he is up for anything! Many of the images were challenging from a models perspective but he was always keen. He has a deep phobia of snakes, which were a part of this body of work. He was truly brave in facing his fear to allow pythons to be draped across his head and shoulders. He would also hold poses for long stretches at a time while I worked, as I placed elements and created lighting. I have the utmost respect for Sanele, and his strength of character also inspired me to continue with the work. We have built a relationship based on trust, which is very important to me in all my projects. Not only does Sanele's outer beauty reflect in the works, but his inner strength is also revealed. As the project progressed, you will also start to notice in the newer works that I use elements such as butterflies, snakes and water. These symbolise ideas of metamorphosis, rebirth and fluidity to reveal ever-changing perceptions.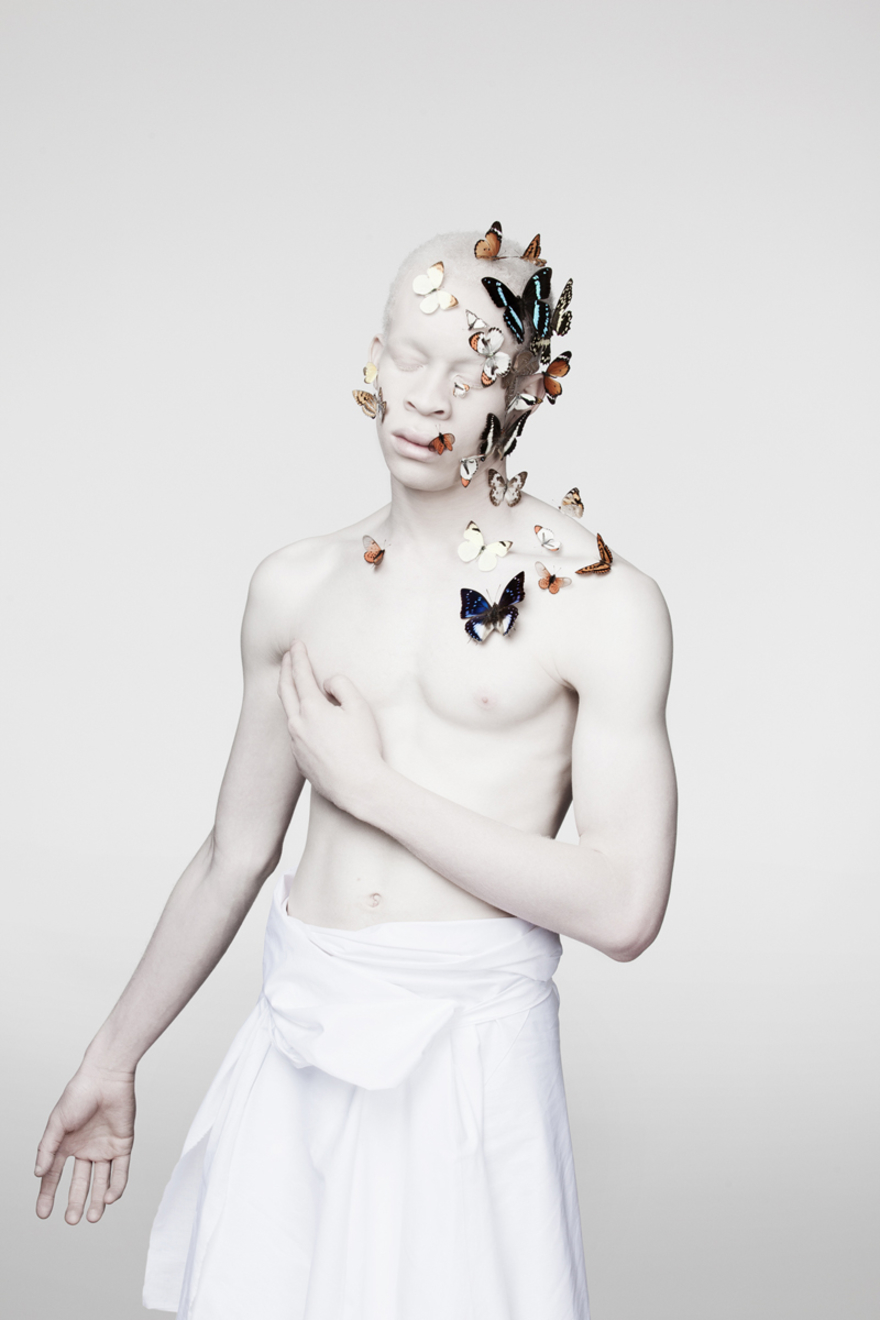 What is your favourite picture in the collection?
I love all of my images in the series because they are all so different. I use specific elements to foreground the symbolic meaning behind each work. Water is an element I uses to reflect society's perceptions. Water suggests self-reflection and it is often used in literature as a symbol of change. The snake that I used in my newer works connotes transformation - as in the shedding of old skin to make way for new and also, as in medical discourse, to represent healing. Another symbol of nature used in this series is the butterfly. By using butterflies my aims was to influence the viewer's vision to be transformed, allowing them to view albinism in a new light - as something unique and beautiful. In the process of transformation, butterflies go through a major metamorphosis changing to such an extreme they are unrecognizable at the end of the transformation.
Why did you use religious references in your portraits?
The Mary figure featured in many of the works represents a maternal image of comfort, acceptance, protection, provision and compassion. A mother is symbolised to love unconditionally. In this way, I aim to create images of acceptance, and in celebration of uniqueness. As a reference to religion and iconography, the system of iconography is believed to contribute towards strengthening relationships between humans and a spiritual realm, as a "representation of the holy". I use the Marian reference to iconography to symbolise purity and acceptance.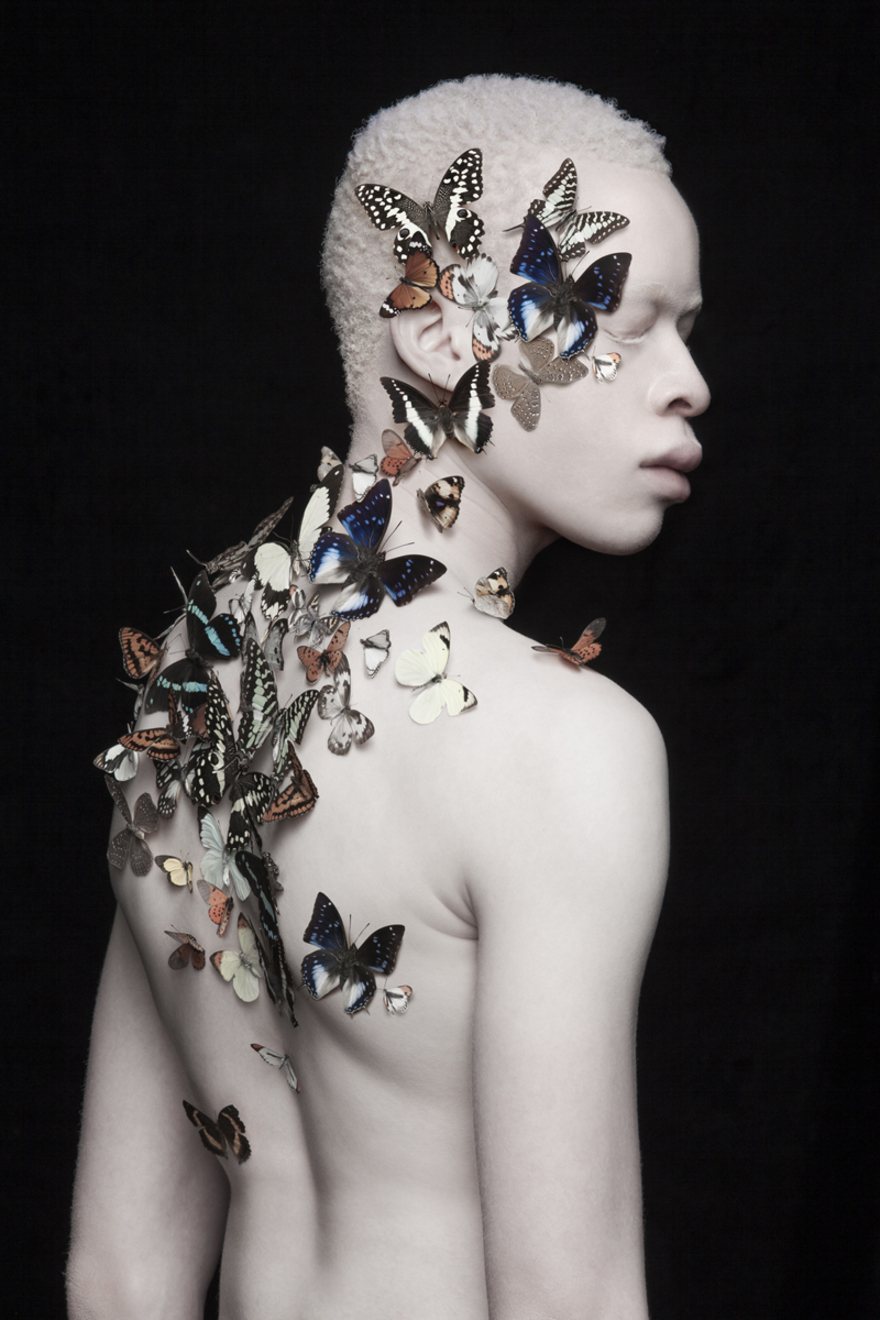 What were the difficulties you had to face during your work?
As this work is something I am truly passionate about, I view difficulties as challenges to create something amazing. My passion overshadows any obstacles and they become part of the process, which I enjoy. Be it finding the right snakes or fabrics, endless hours of research, all of it contributes towards a truly satisfying end. It is also about finding the right team to work with and I definitely worked with some talented people.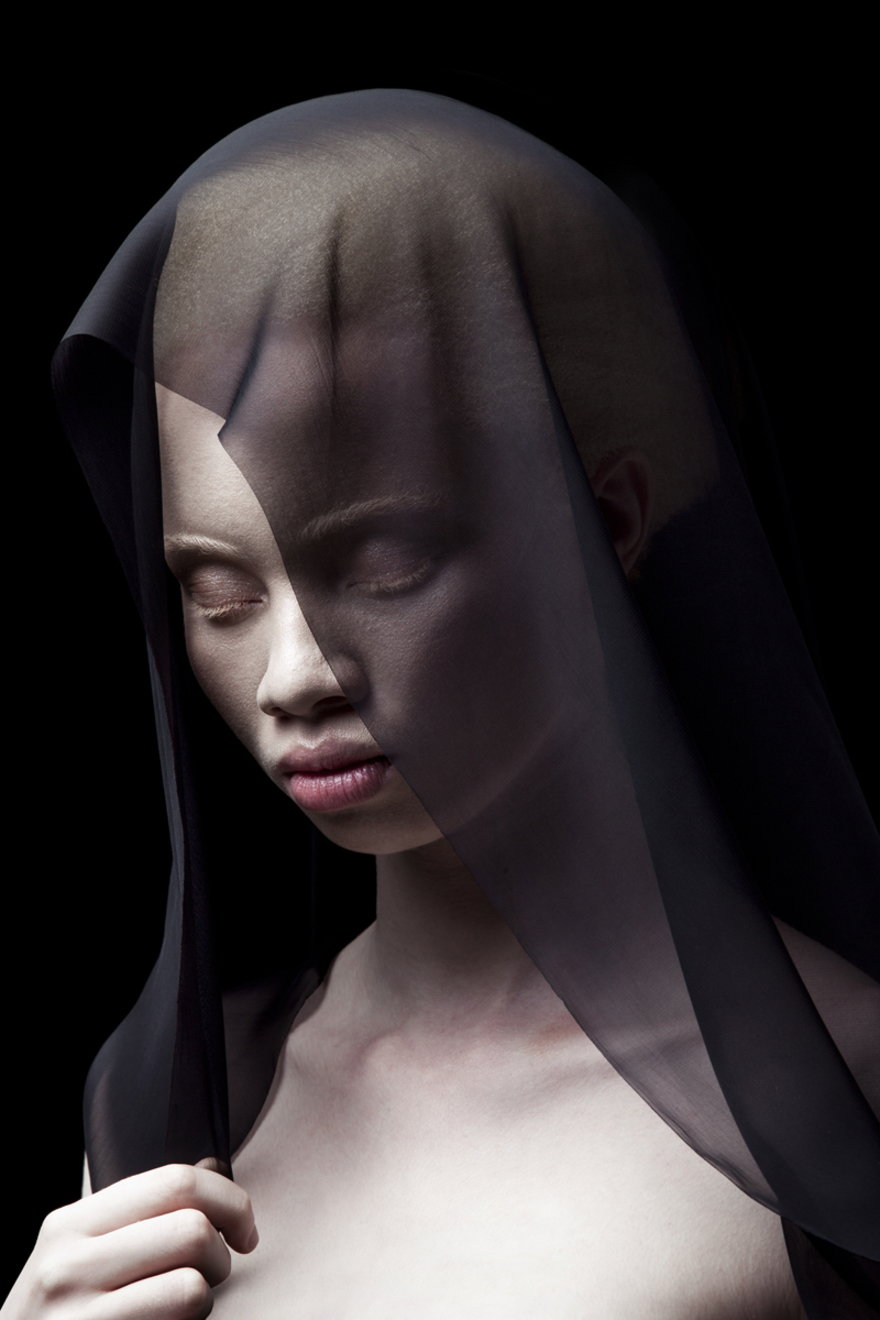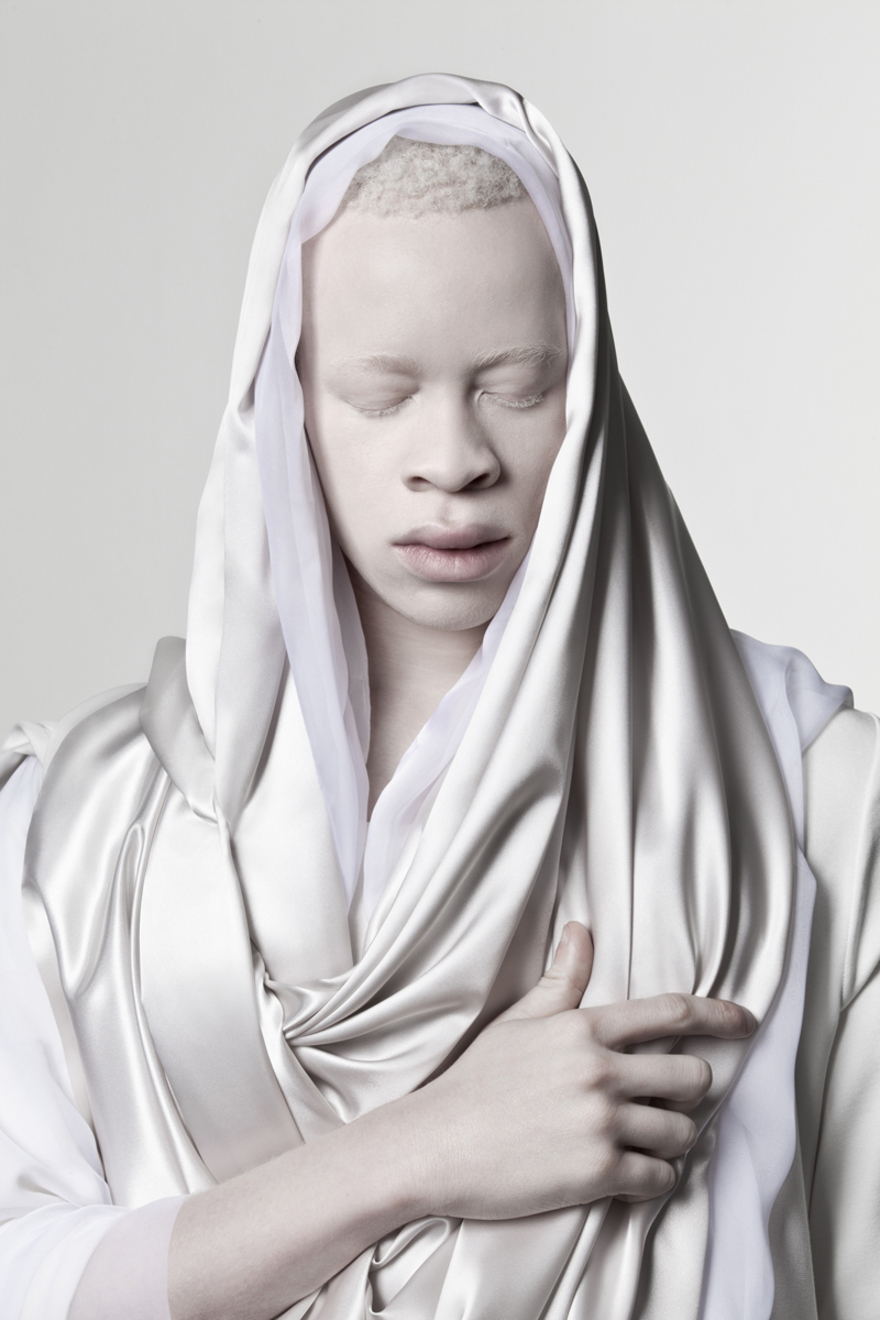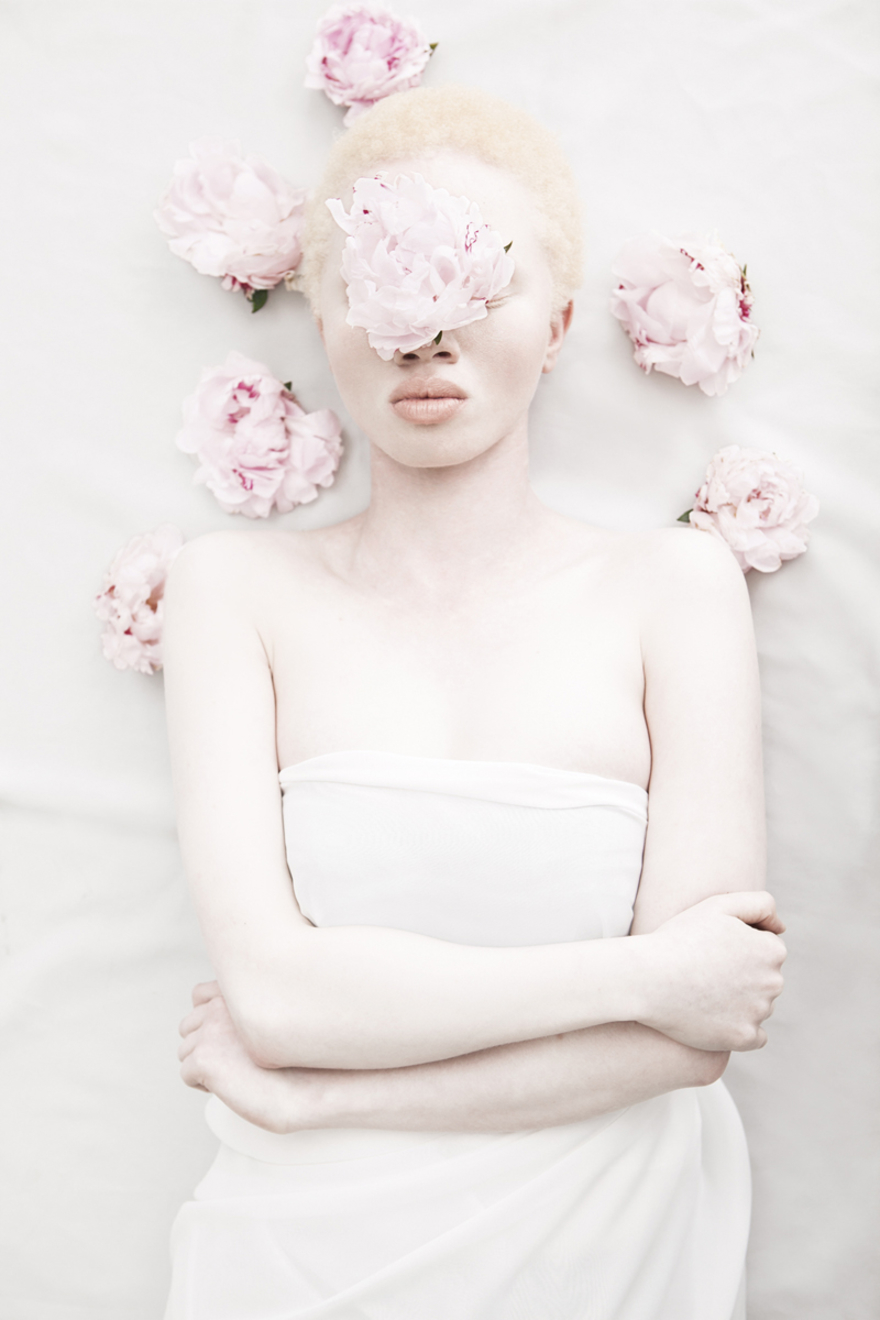 More stories exploring albinism:
Under the Same Sun: Albinism and breaking down superstitions
Photographer Sarah Waiswa's striking imagery explores the persecution of those with albinism