"In America, people tend to have a negative perception of black people and it really affects the way that we are perceived in society, the way that we're treated. And you can see it in cases like Trayvon Martin," says photographer Myles Loftin.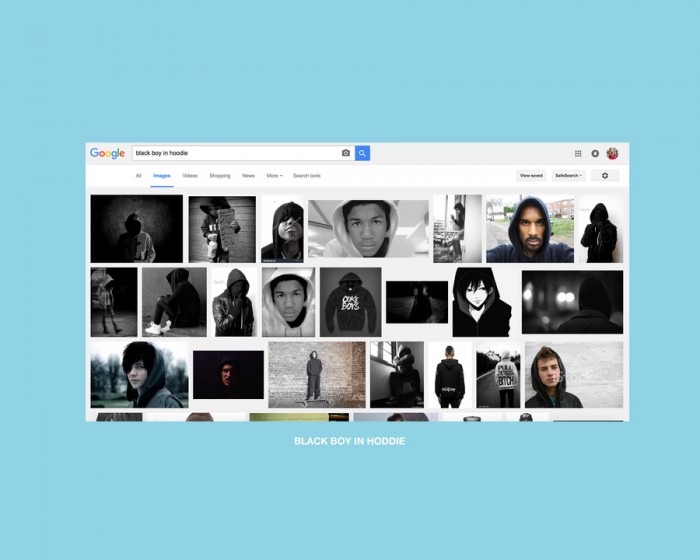 The fatal shooting of the black teenager in Florida in 2012 spurred protests all over country, lighting a fire within African-American people to push back against racial profiling by the police. The fire has not yet abated and at the same time, it has inspired the likes of creatives like Loftin whose multimedia projects add another dimension to the African-American identity we see in the media.
In Loftin's multimedia project, HOODED, he juxtaposed imagery of happy, colourful, smiling black men against the audio of Trayvon Martin's shooter as he described the suspicious, hooded, black figure he believed didn't belong in the neighbourhood.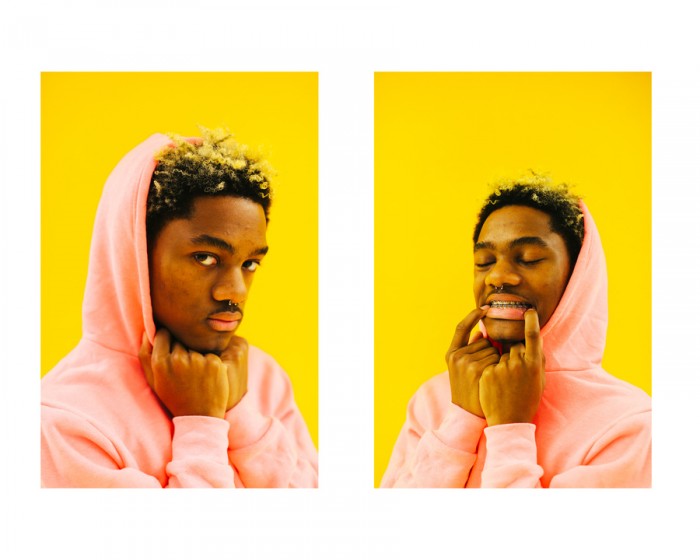 Loftin, who was our youngest participant during antenna (a global scan for 20 of the world's best design graduates) that took place during Dutch Design Week last year. In his moving talk, Loftin detailed how, throughout history, black men in America have always been negatively portrayed and the effects of those stereotypes are still being experienced by his generation.
At only 20, Loftin is one of the young photographers who is not only making a career for himself but helping to make room for different potrayals of what it means to be young and black in America today.
His recent shoot for clothing label, chnge, is an example of this. The brand pledges to donate 50 per cent of their net profits to organisations and individuals creating progressing social and environmental change.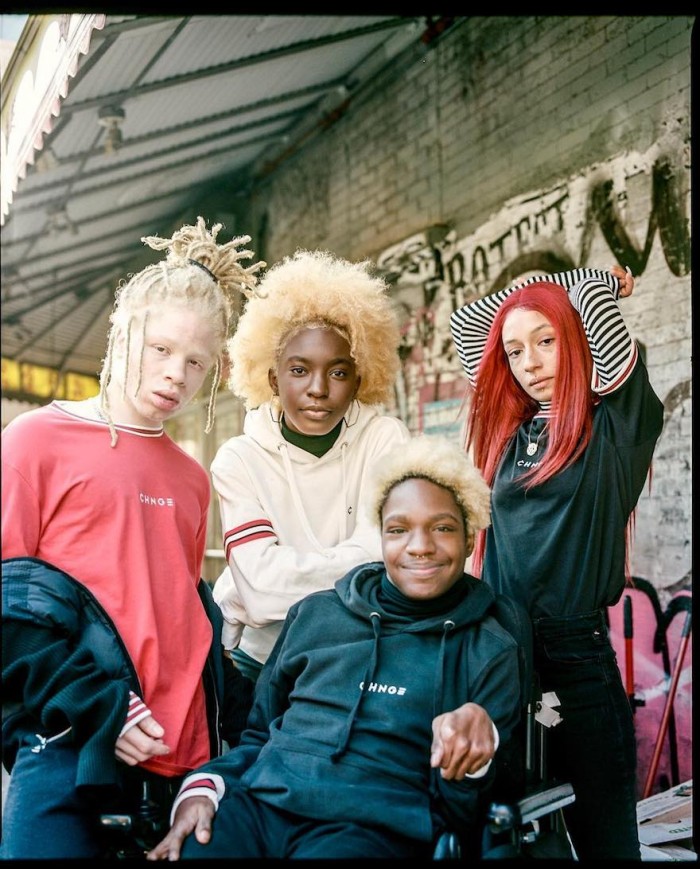 This week he'll feature as part of a panel of creatives at New York's The New School on Friday. He is expected to speak alongside other image-makers like Joshua Kissi, the Creative Director and Co-founder of TONL, and Peter Ash Lee, a Photographer and the Creative Director of Corduroy.
The discussion seeks to "identify and address the social and systemic issues that generate short-sighted, stereotypical images of marginalised individuals in the media."
The question on their minds will be: "How are photographers and image-makers creating a career pathway that corrects mis-representation and re-shapes the way we see ourselves in fashion and the media?"
Read More:
A quick perusal of traditional stock image galleries is all it takes to uncover the problem. Images featuring white faces are abundant. Heteronormative couples dominate depictions of romantic love. Eurocentric beauty features rule, and the presence of diverse body types is virtually non-existent. Sure - black, brown and non-binary bodies are there, but they're largely sidelined.