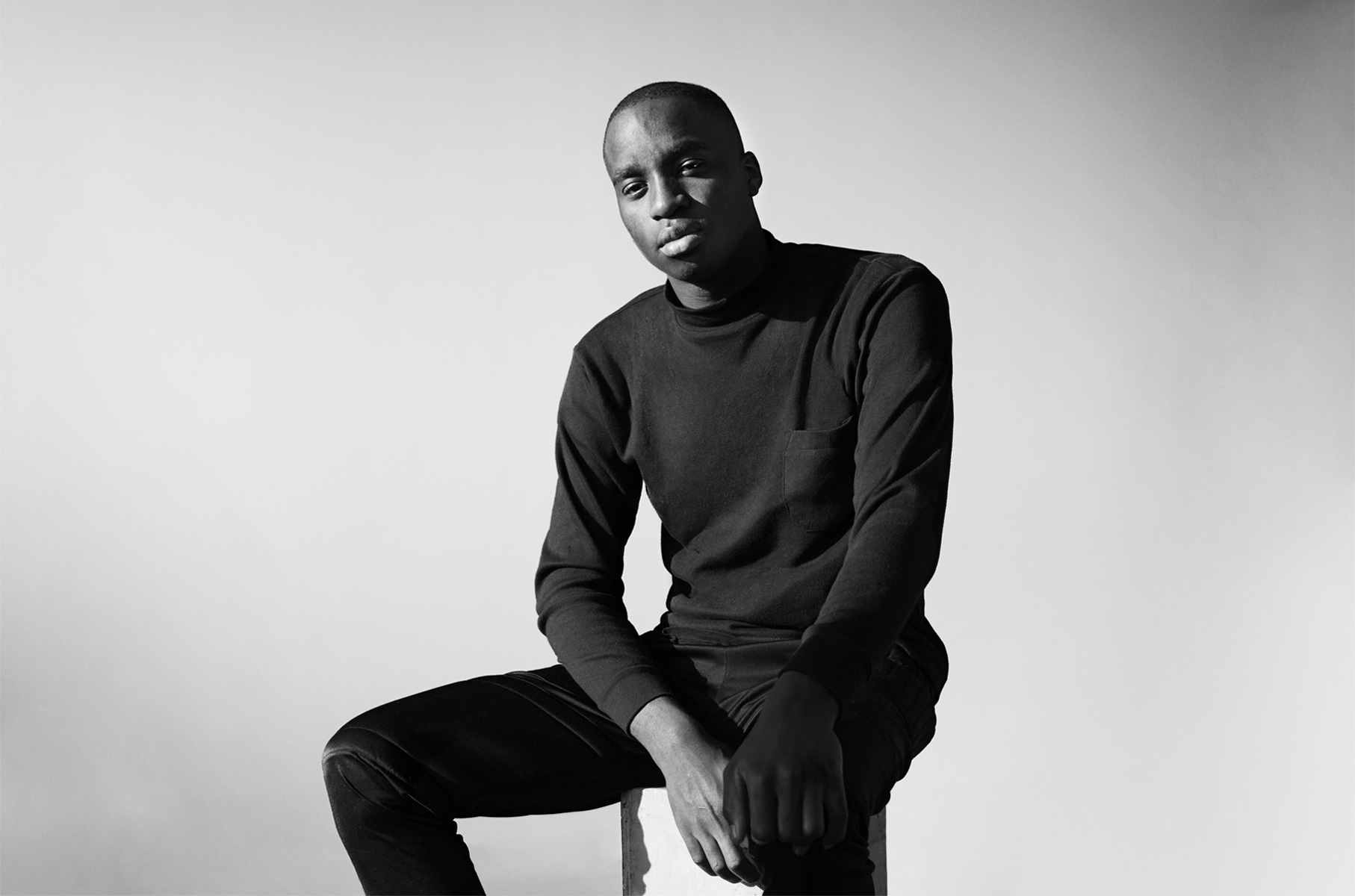 Barely a month into 2018, we bid an unexpected farewell to one of the world's most respected and celebrated public figures – Hugh Masekela. The 'father of South African jazz', Bra Hugh's talent saw him revered by much of the country, and his influence upon our subsequent generation of musical artists is unmistakable.
One such artist is the Noirwave pioneer who will be performing at Nightscape at Design Indaba next week, Petite Noir. Nightscape is our urban night festival that takes place as part of Design Indaba Conference. It features a curated programme of musical acts, exhibitions, pop-up galleries, films and food.
Also known as Yannick Illunga, the perennial Cape Town favourite's vocal admiration for the late jazz icon is something that extends beyond the legend's musical chops. "The fact that he had a voice is what I've always loved about him," explains Illunga.
"He said something – not a lot of artists say much, they're just entertainers. Bra Hugh used his music as a weapon. He spoke out against things and for what he believed in and that's the thing, you know; people who have something to say are the ones that are remembered more than the people who just talk about money and gold and sex."
Making music professionally since 2009, Illunga has experienced the kind of career milestones in his twenties that many work for decades to reach. He's released an EP, a full length album, featured on work by the likes of Solange and Danny Brown, and played major international festivals like SXSW. This year he is experimenting with an entirely new medium for his message and debuting a comic book called Nwero: The Noirwave Hero.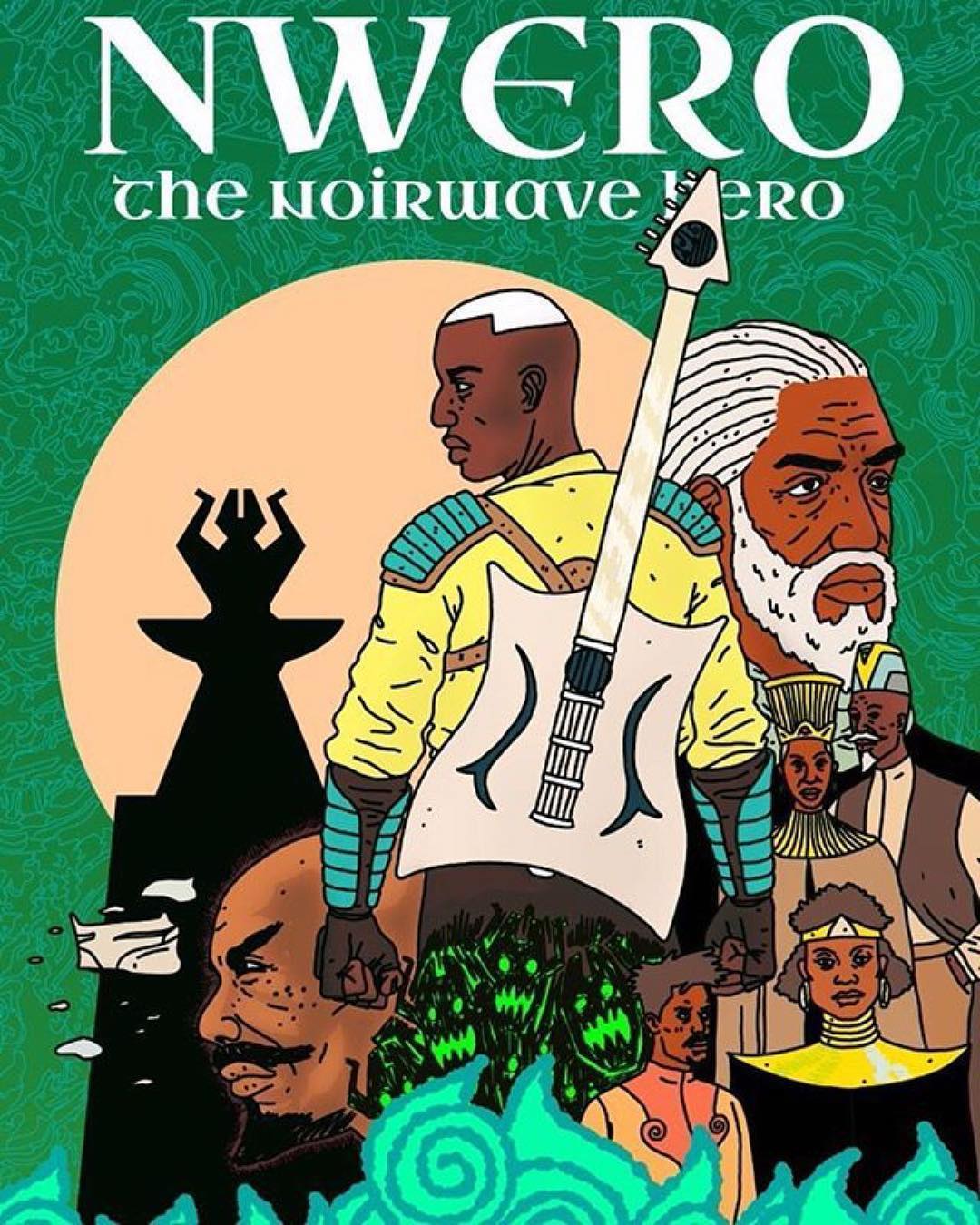 A collaborative project with Nigerian musician and illustrator Bobby Trauma, the story explores the life of Nwero, a being from the fictional planet of Gundalune who is blessed with the hereditary power to combat evil through the power of his music. "Basically he migrates from one planet to another to prevent forces from trying to destroy his home planet and drain it," explains Illunga.

A universal tale of good versus evil, Nwero's story is also a reflection of Illunga's own unique journey. Born in Belgium to a Congolese father and an Angolan mother who eventually settled in Cape Town, his experience as an immigrant was partly what inspired the story of the comic. Like the guitar-playing hero he dreamed up, music has opened doors for him, taken him to parts of the world he may have never otherwise seen and fundamentally changed his life.
Adding a new layer to the ever-evolving musician's body of work, Nwero: The Noirwave Hero also brings another dimension to the Noirwave style Illunga is credited with creating. "It started off as a genre of music and it's grown to being a way of life and a mentality," he tells us. "It's like a new pop culture basically. It's a new wave that takes on the African renaissance. There are no borders to Noirwave – it's an unlimited source of creativity."

Design plays a huge role in his live shows and overall body of work, he tells us, and, thanks to a harmoniously collaborative relationship with his wife, Rochelle "Rharha" Nembhard, he is now able to fully trust his own visual and musical ideas and instincts.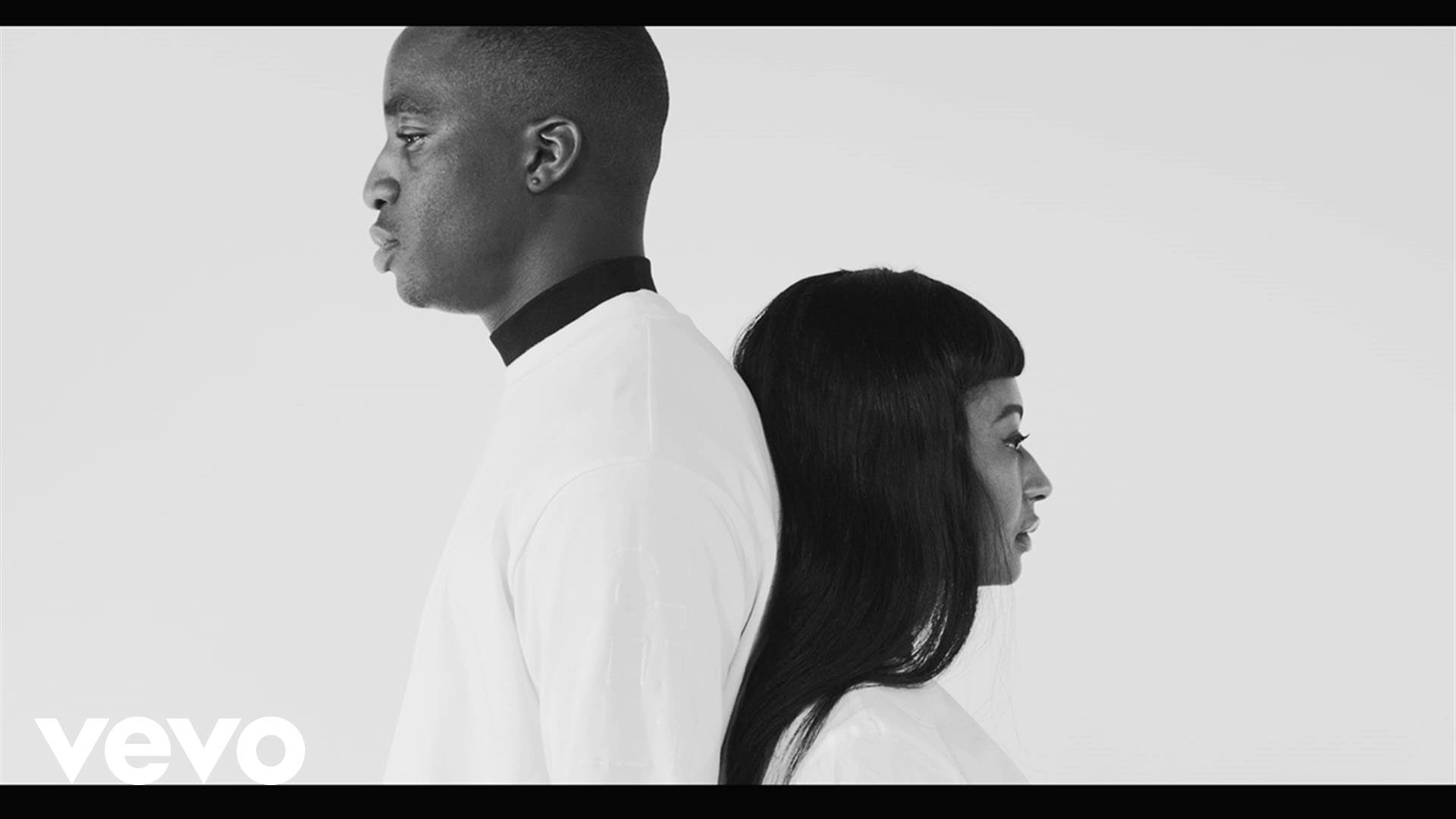 "She's someone I'd consider one of the most amazing in the world in terms of visuals," says Illunga of his working relationship Nembhard. "We work together to bring our distinct visions to life and, in what we're doing with the Noirwave movement, in reshaping and redefining what 'African-ness' is, we need to make sure that it's always next level and that we're always excellent at what we do."
"In terms of fashion and music, the world is always trying to force African creatives into a box," he continues. "We are trying to expand on that and create this infinite source of creativity which is what it actually is. Africa is like a goldmine – not just in terms of our mineral resources but in terms of creativity. It's our job to reclaim this and define it on our own terms. In trying to find our place in this creative world, Design Indaba plays a key role in that."
Aside from his performance at Nightscape, Illunga's comic will also be on sale at the Design Indaba pop-up shop. It's an appropriate space for the launch, given the musician's vocalised alignment with the institution's ethos; a better world through creativity.

"That's my motive behind it, it's always about creating a better world," Illunga states. "It's about shifting the mind. All it starts with is just a seed so if you can plant that seed of positivity – whether it be through music, whether it be through art, or through the comic or whatever – as long as that imprint has been made on someone and it's a positive imprint, that's all that matters."
Petite Noir was joined by the likes of Blinky Bill, Zaki Ibrahim, Alec Lomami on stage at Nightscape at Design Indaba.