Once a month in an undisclosed location in Nairobi, members of the by-invitation-only fight club Mengo gather in an abandoned warehouse. Solely made up of men and women with dwarfism, the club is funded by an elite group of nameless former fighters from around the globe, and its intimidating members have been training since childhood. The fictional series is a part of self-taught Kenyan digital artist and photographer Osborne Macharia's imaginative effort to challenge some of the stigma that little people in Kenya face.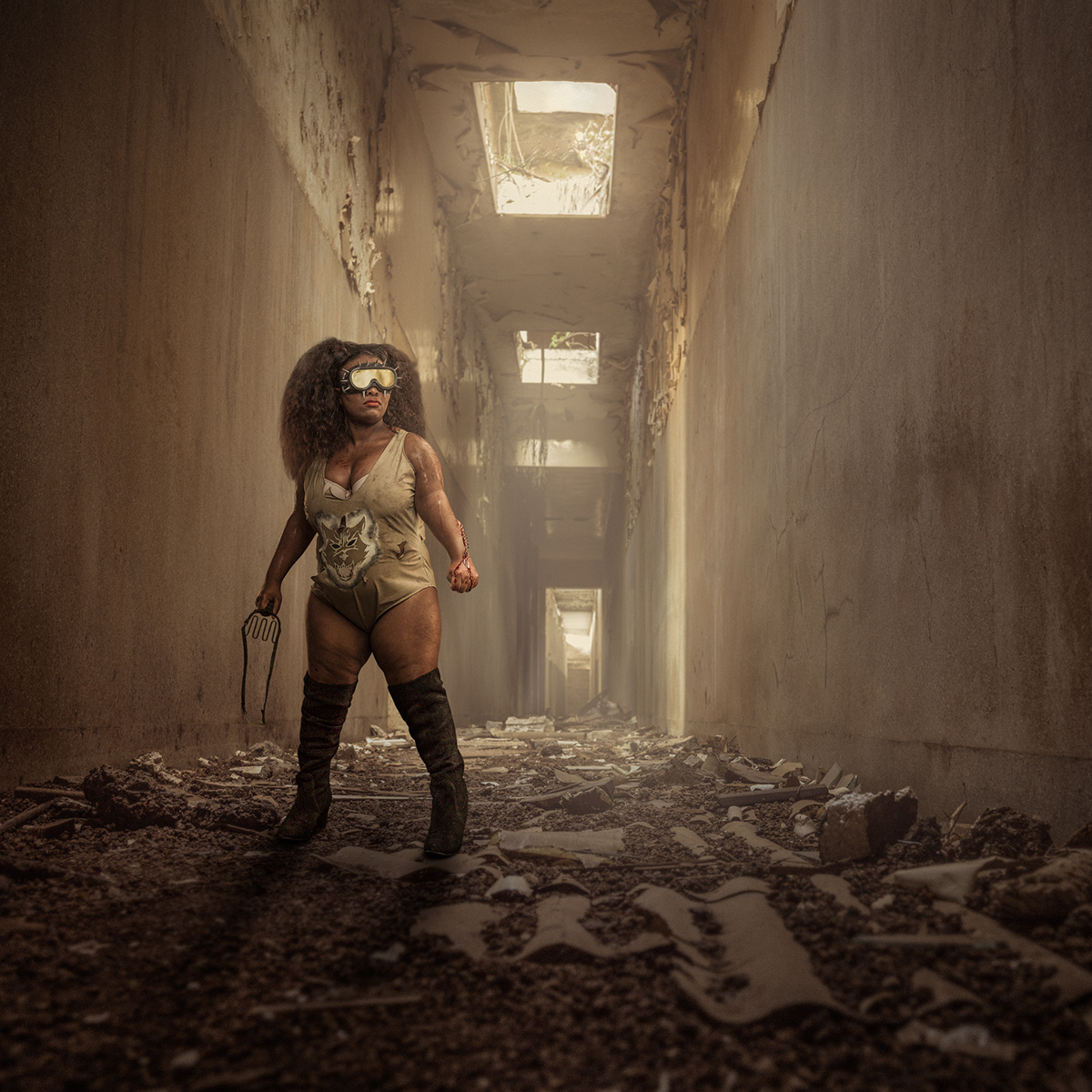 Macharia has become known for his mesmerisingly detailed and colourful fictional photo stories. His earlier "Kabangu" project – a fantastical photo series that depicted a hip hop group of Kenyan grandpa's – proved so convincing that he became inundated with queries as to how their music could be purchased. Painstakingly thought-out, his collaborative projects depend on the contributions of make-up artists, props, and costume designers.
"Traditionally, if one was given the brief to photograph people living with dwarfism, it would be the same old direction of pity, disability and the need for help," he told CNN. "This was taking a different approach."
In his quest to find the right subjects for the series, the Cannes Lion winner and his frequent collaborator Kevin Abraham joined forces with the Short Stature Society of Kenya (SSSK).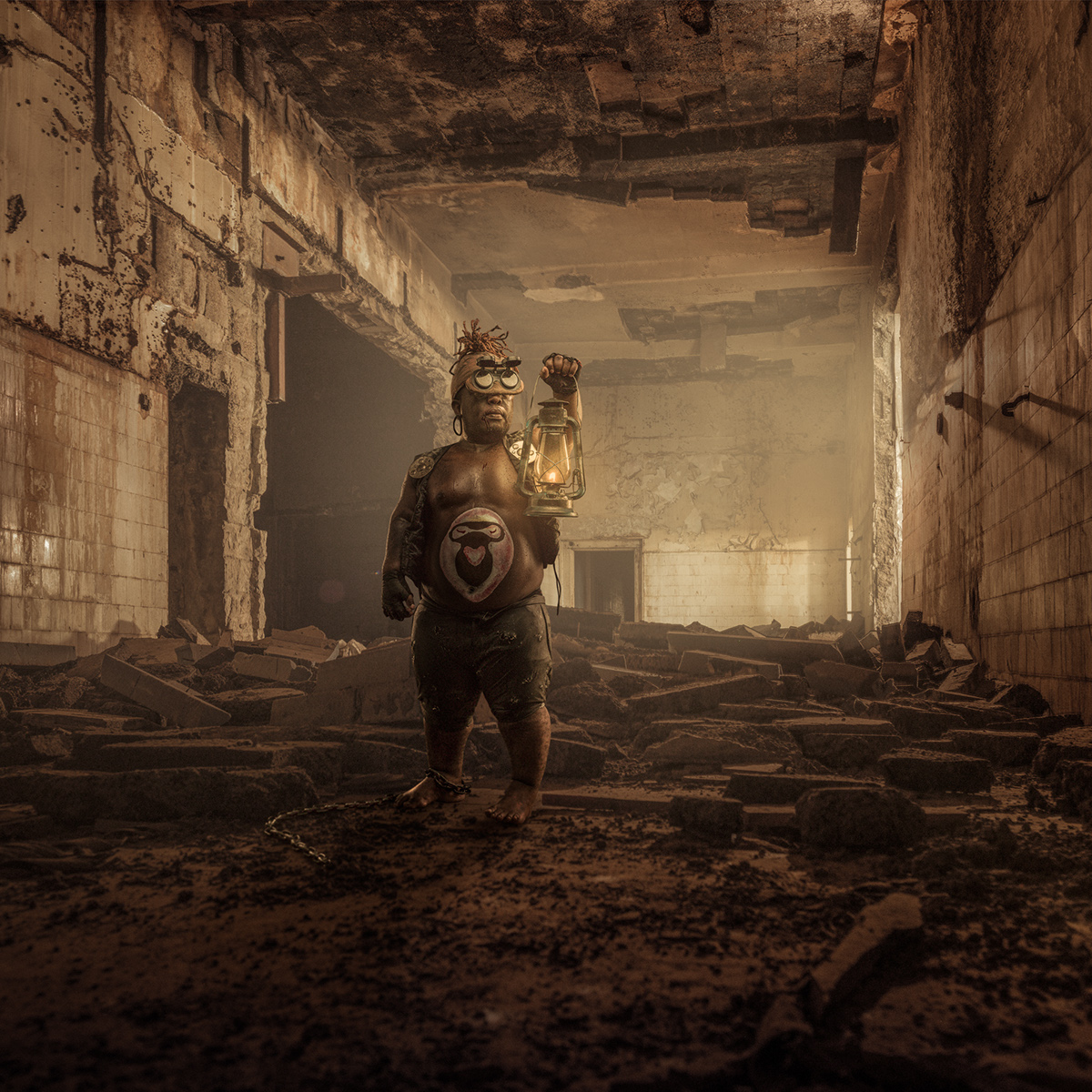 The SSSK connected Macharia to the models who would play four of Mengo's most formidable fighters: Dudus, Sonko, Mrefu and Mangaritos. Pictured against dilapidated urban surroundings, each character has a detailed backstory that includes their training history, number of titles, and weapon of choice, adding to the unique narrative's authenticity. The composite images were captured in studio and on location, before being digitally altered to create the fantastical end result.
Macharia laments the fact that those with dwarfism are often lumped into the same category as those with physical or mental disabilities despite their clear ability to function in society much like anyone else. With this project, he aims to disrupt that narrative, presenting them as fierce, independent and strong.
See how the project came together in the video below, and learn more about about Macharia's work and his belief that storytelling has the ability to change perceptions.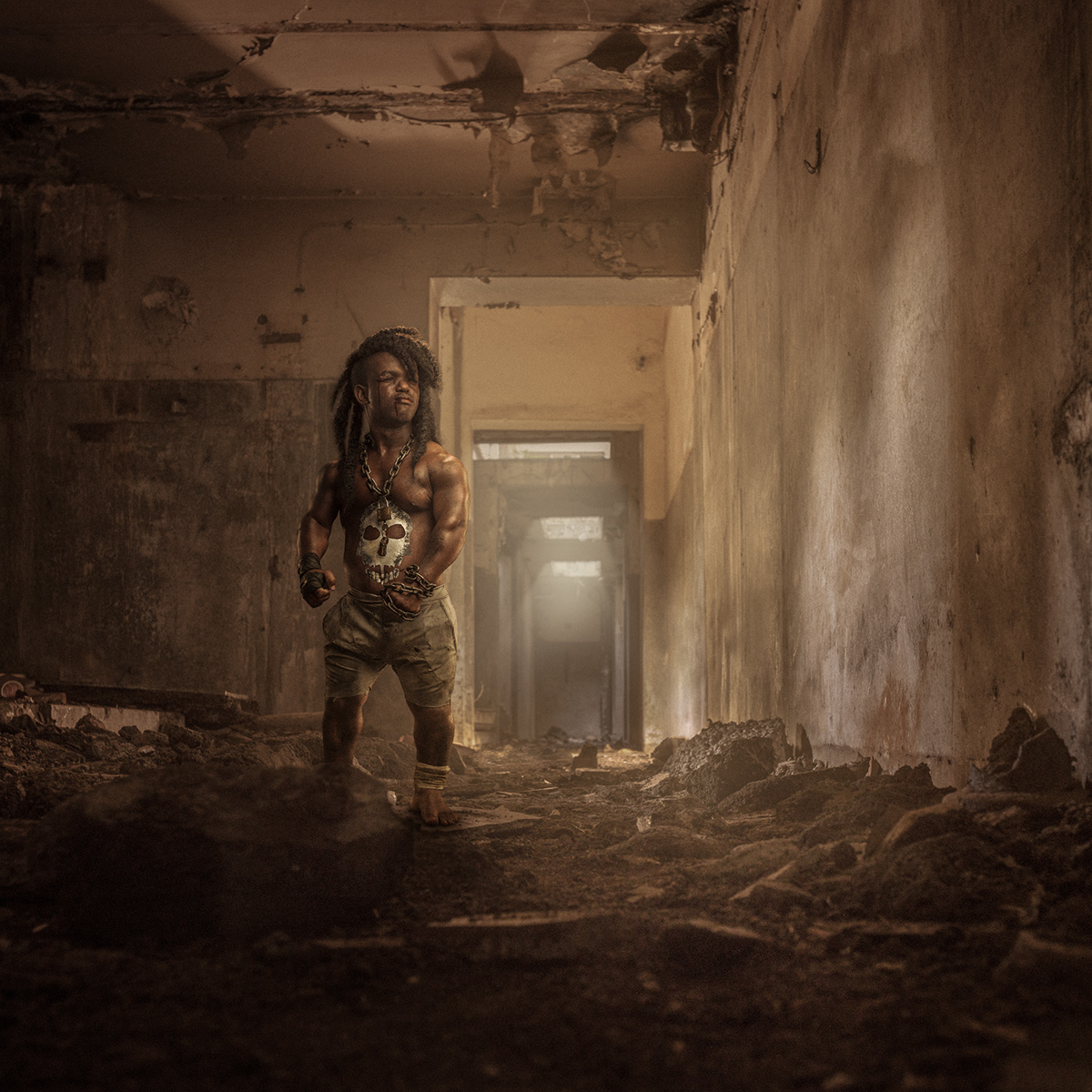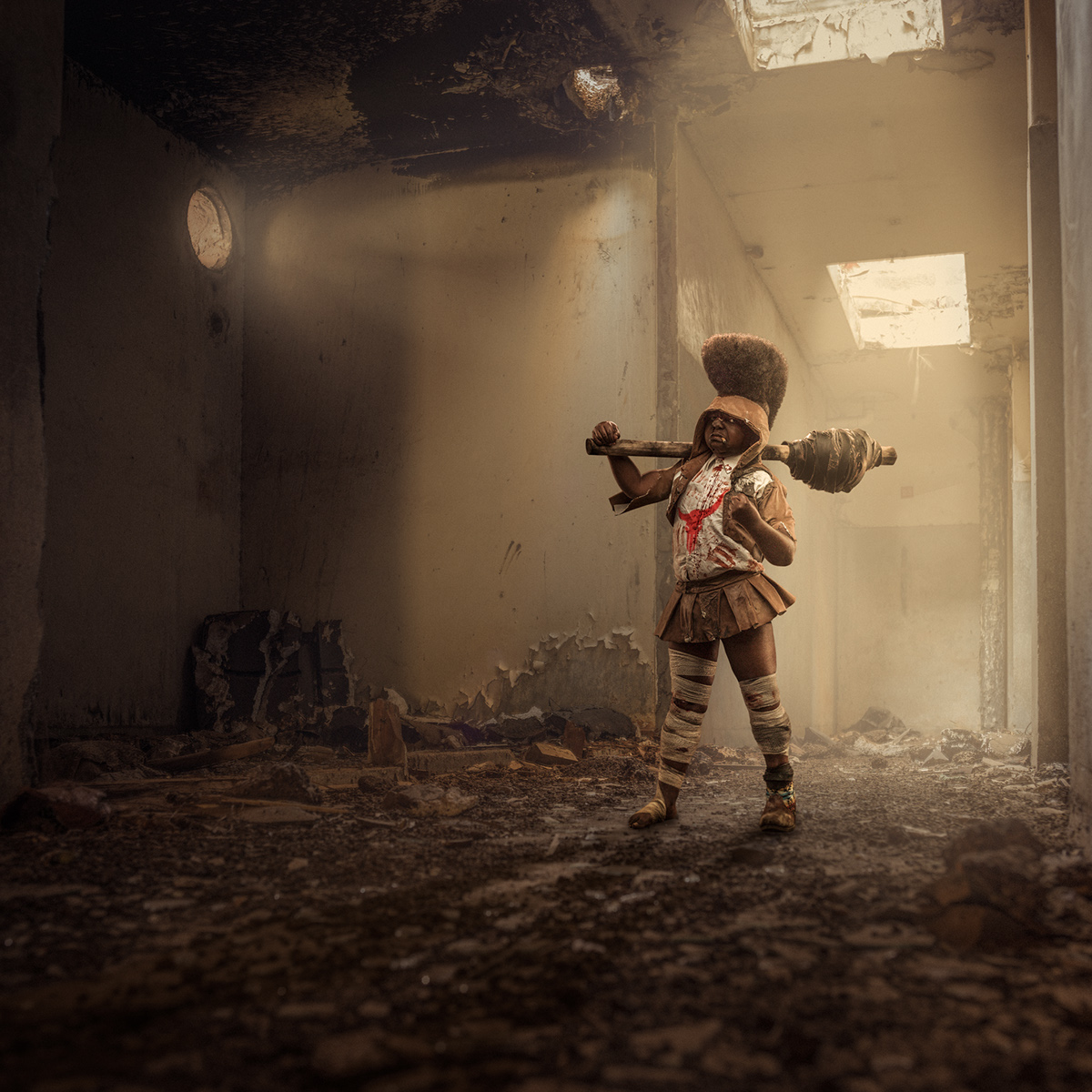 Watch the Talk with Sunu Gonera
Talks
• Duration: 00:36:37
•
1 May 18