Water pollution is one of Africa's biggest concerns and leads to health complications and environmental issues. OmiFlo, one of What Design Can Do's 2021 No Waste Challenge winners, generates reusable clean water from sewage and wastewater.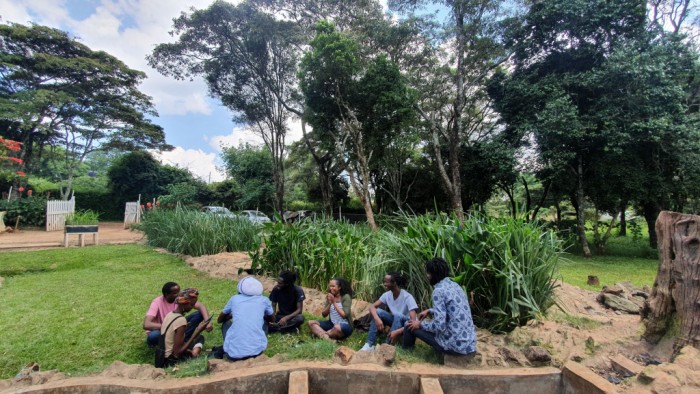 Kenyan founder Mshila Sio has created a plant-based biotechnology system that naturally cleans wastewater in a sustainable and affordable manner compared to conventional technological counterparts. Sio's journey began in late 2012/13 after completing his studies in Australia. He then visited family members in Spain and serendipitously changed his direction.
"I met an inspiring group of people that were designing and innovating around the restoration of water, and wastewater treatment. I was hooked!" he states. He then moved back home to Kenya and continued working with this group for manyyears to bring projects of a similar vision to his home country.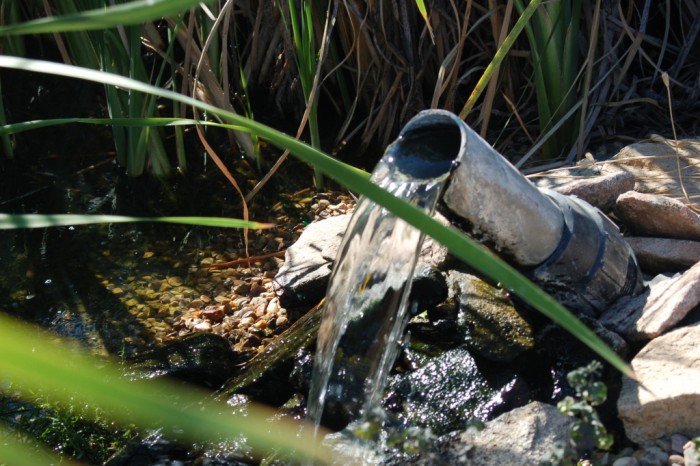 He is driven by "a combination of curiosity, particular interests, the environment in which we grew up, and an innate desire to help [his] community." For many years, Sio struggled to get a prototype up and running in Kenya, but with the help of former US President Barak Obama through the Mandela Washington fellowship and Aqua For All, he received funding and support for his work. "It has been a journey of sweat, blood, tears, blisters, embarrassment and triumph," states Sio.
For every client project, OmiFlo customises their system designs and constructions according to a few factors, including the type of wastewater, how the recycled water will be utilised, and the project aesthetics. The water purifying process involves Phytofix, which is a water treatment process that has been used for centuries, however, OmiFlo uses "clever engineering to dramatically enhance this process."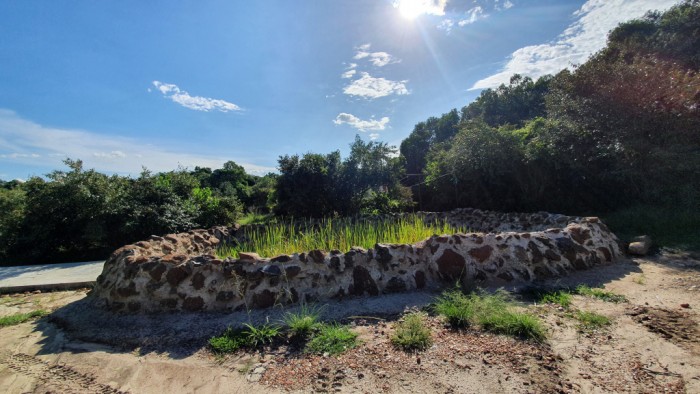 "Phytofix combines phytoremediation and hydroponic principles, to naturally clean wastewater more effectively, sustainably, and affordably than conventional technologies and constructed wetlands," states Sio.
"The Phytofix concept enhances plant-based water treatment with the introduction of our patented floatation matrix. This is a scalable hardware unit that hosts phytoremediation plants and puts them into floatation onto the surface of the wastewater bodies to form a Floating Green Filter. Each hardware unit is identical and fits geometrically into the next forming a tessellation of varying shapes and sizes making it very modular," he explains.
OmiFlo essentially takes advantage of nature's own water treatment capacity. Their systems are significantly lower in carbon footprint compared to complex electromechanical systems. "This design uses no electricity or chemicals and has the added benefit of eliminating bad smells entirely. This approach also overcomes the complexity of operating wastewater treatment systems. All our systems are maintained by people who would have previously been classified as unskilled workers," states Sio.
OmiFlo is interested in building an increased awareness around Phyofix. They want to improve their workmanship and designs in order heighten the desire for their projects beyond just their functionality. "We are also very determined to work in markets beyond our border. We are aware of the dire need for sustainable, affordable wastewater treatment systems and the growing need to use water responsibly. With our technology we bring that possibility to a much wider demographic."
"We want to make wastewater treatment as sexy and exciting as buying a car, if cars are your thing!" Sio concludes.
Visit OmiFlo here.
Read More:
No Waste Challenge 2021 winner, Loop, produces the world's first Living Coffin.
No Waste Challenge winner, Leafylife, creates diesel from dirty diapers.
No Waste Challenge winner, Radial makes radical change.
No Waste Challenge winner, Clothing Loop swaps Fast Fashion for sustainability.
From pineapple waste to period products.
Sixteen global waste-busters awarded top honours by What Design Can Do.