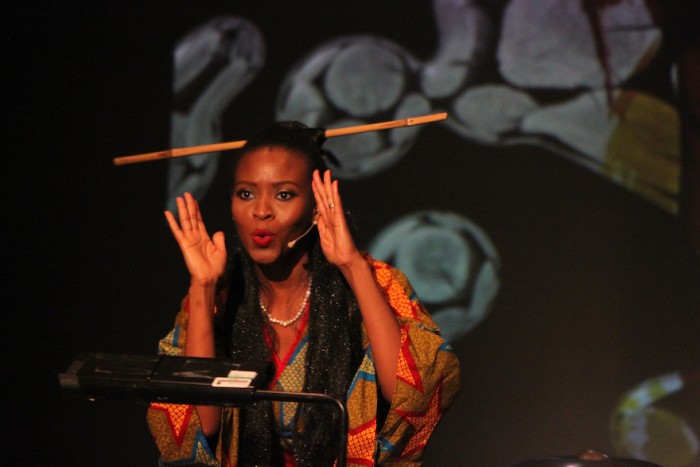 Song Queen: A Pidgin Opera is Nigerian-born songstress Helen Parker-Jayne Isibor's quest to champion the West African vernacular: Pidgin English. The language is spoken by over 50 million people across Nigeria, Ghana, Sierra Leone and Liberia, and is the singer's contribution to the Afrofuturism, a movement where conceptual artists reimagine black-related themes.
The opera is based on the West African folklore of Mami Wata, a story about water spirits that lure sailors to their deaths. It took Isibor just over four years to write the opera, which closely associates with classical Romantic languages and blends authentically with Pidgin.
"A lot of people [in Nigeria] said, why do you want to sing in pidgin? And I thought, well, why not? It's the language the average Nigerian understands," said Isibor.
It's not just the lyrics that are influenced by West Africa: the soprano, mezzo, tenors, violins and cellos sing to the pace of talking drums used by West African historians, storytellers, praise singers, poets and/or musicians, and the music is shot through with the udu, a clay water drum found in southeast Nigeria and the kora, a traditional west African harp.
Isisbor also says that she draws inspiration from Nigerian Afrobeat pioneer Fela Kuti, who championed pidgin and used its creativity to devastating political effect with albums such as Why Black Man Dey Suffer.
Watch the Talk with Helen Isibor-Epega