Collaboration has long been a zeitgeist "fave" of the new millennium, preferred for its power to multiply resources, experience, intellect and reach beyond what a single entity can muster. Eschewing individual egos and benefiting from the buzz generated by a hive mind, collaborative projects represent the antithesis of what has come before, rejecting both the Me!Me!Me!-ness of the materialistic 1980s and the ironic dispassion of Gen-X in the 1990s. Now that we all know we're stronger together, this week, we're exploring unconventional collaborations and combinations that show how diverse partnerships can present new opportunities to make the world a better place through creativity.
INFODEMIC
Design X Media Activism
Olafur Eliasson, in collaboration with Kumi Naidoo, Weltlupe, 2020.
Commissioned by the BDZV (Bundesverband Digitalpublisher und Zeitungsverleger e.V) on the occasion of World Press Freedom Day, 3 May 2020. Image: Supplied.
With the pandemic serving to further highlight the critical role the media plays in communicating to the masses, this year's World Press Freedom Day (which was on 3 May) was thrown into stark relief by artist and designer Olafur Eliasson, and activist Kumi Naidoo. Eliasson, who is a former Design Indaba Speaker, and Naidoo, who is a former head of Amnesty International and Greenpeace, collaborated on an artwork that focuses on the act of reading as a meeting up of journalist, text and reader. Entitled Weltlupe, the artwork is at once a magnifying glass and a mirror – an instrument for perusal and self-examination. Take a look!
Online X Offline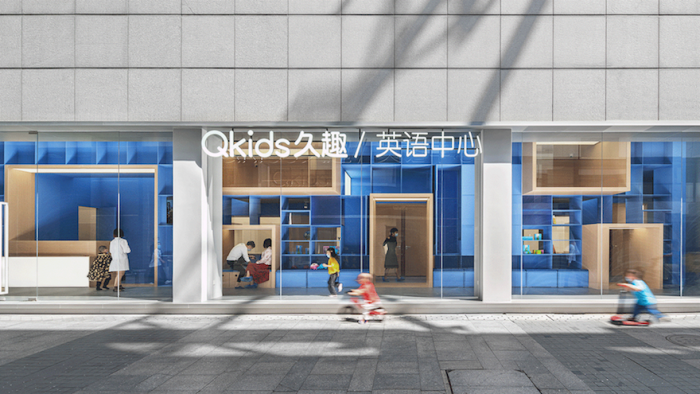 Play + learn edutainment that isn't only online is the main lesson to be learnt from the new Qkids centre. Image: Yu Bai.
As learning goes online across the globe, one of China's most successful online learning platforms has bucked the pandemic trend and reversed out of the purely virtual into the physical realm. Qkids, which teaches English online to about 800 000 students, has blended its previously online-only learning process with a bricks-and-mortar learning centre for offline teaching.
GREEN HOUSE
Algae X Interior Design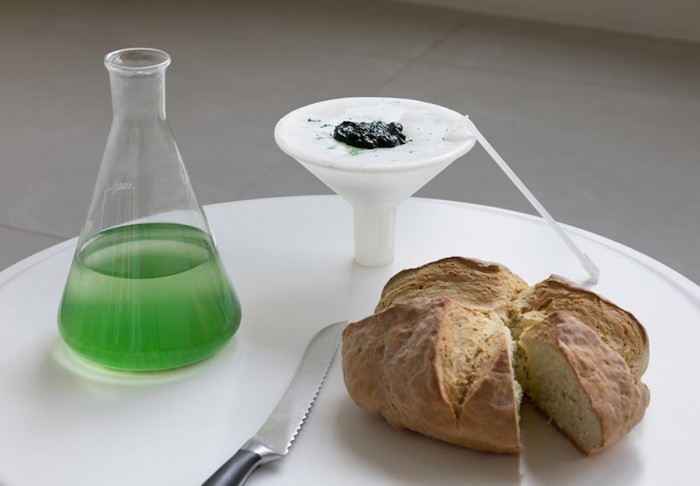 Harvesting your own vegetable protein just became accessible with the BioBombola.
Image: NAARO.
BioBombola is a pioneering project by ecoLogicStudio founders Claudia Pasquero and Marco Poletto, that enables a DIY diet of Spirulina - you can now cultivate algae inside your home as a sustainable source of vegetable protein. The BioBombola is so elegantly formed that it would not be out of place within an interior decor scheme, enabling you to set up farm in style in your lounge.
Algae X Diet
Superfood status: Algae requires 50 times less water and 300 times less land use than beef in order to produce the same amount of protein. Image: Supplied.
Building on the UN World Food Conference having named algae as 'the most ideal food for mankind', designer and Design Indaba Antenna Speaker, Hyun Seok An's Coral Farm not only shows you how to grow your own, but also how to incorporate this super ingredient into everyday meals.
Seaweed X Fabric
Leather made from seaweed has a range of potential applications across upholstery and apparel. Image: Supplied.
Kathryn Larsen first caught our attention at #DI2020 by presenting roofing materials engineered from seaweed. Now, she's working on generating Kombu Leather from kelp – a sustainable, vegan first for furniture and fashion.
TECH CHECK
Nature x Technology
Plants can sense the environment, other living entities and regenerate, actuate or grow in response.
Cyborg Botany is a stream of interaction design at MIT Media Lab that proposes using augmented plants. Because plants have electrochemical signals and response mechanisms inside them that make them very similar to electronic devices, the idea is to enhance the functioning of these existing devices by tapping into nature's capacity. "Our goal," states this Fluid Interfaces Project, "is to merge and power our electronic functionalities with existing biological functions of living plants." It's time to plug in our pot plants!
Micro-home X Off-grid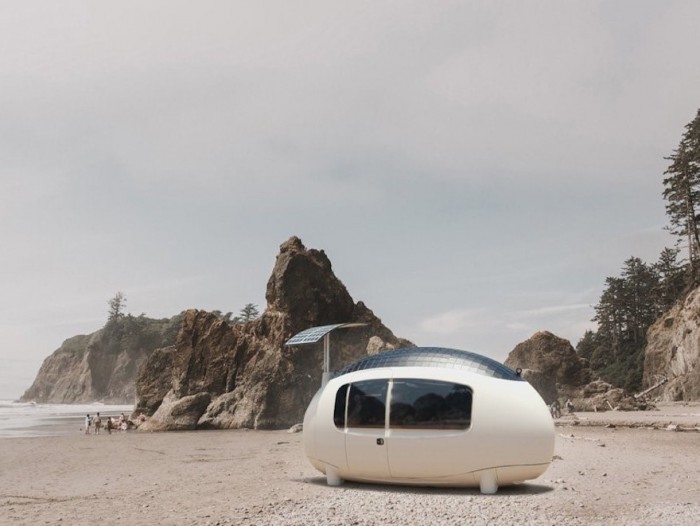 The self-contained SPACE unit can roam off-grid. Image: ecocapsule.
First there were micro-homes, now there's a portable pod that you can plonk down anywhere off the power grid. Slovak company ecocapsule's independent SPACE combines compact convenience with serious tech.
Dance X Type
Design Indaba's Do Tank saw typographers NM Type working with South African choreographer and dancer, Andile Vellem, who is the artistic director of the Unmute Dance Company, to create a new font family inspired by dance. The aptly named Movement typeface is yours to download free.