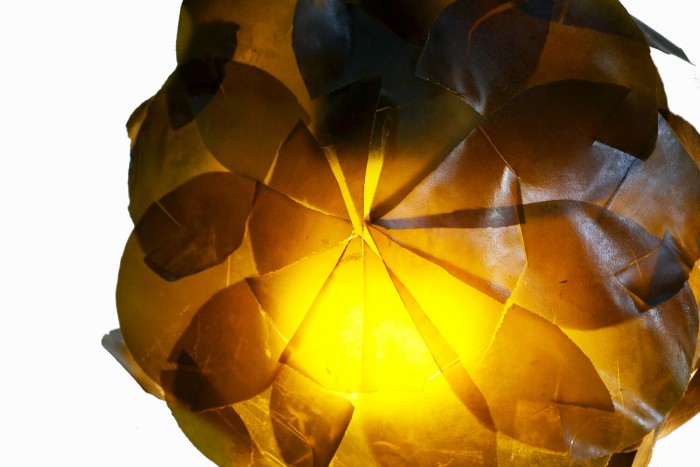 Design technologist, Kathryn Larsen, first caught our attention at Design Indaba 2020 by presenting roofing materials engineered from seaweed. Now, she's working on a new project, in which she generates Kombu Leather from kelp – a sustainable, vegan first for furniture and fashion.
"Using the final processed material, I am creating a puzzle lampshade series inspired by the classic IQ Light and aim to create other forms of furniture in the future," reveals Larsen.
The project is still in the conceptual stage, with Larsen researching the possibility of using kelp like a membrane to create architecture and the power it has to create water-resistant kombu leather.
Follow Larsen's Kombu Leather journey here.