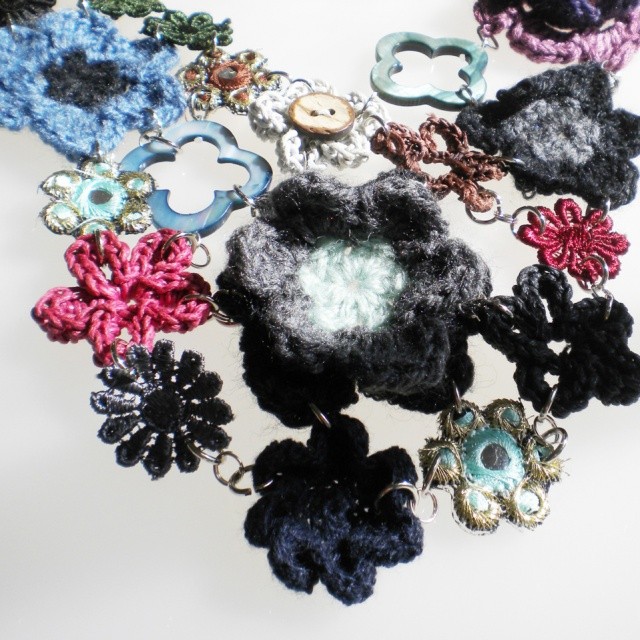 Bold, edgy and made from an eclectic mix of unconventional materials, Marzipan presents a range of costume jewellery that has a wonderful handmade feel about it, while being absolutely affordable.
Nearly any type of material can be used in a Marzipan creation, from semi-precious stones to beads, recycled plastic, crocheted flowers and hand-rolled clay beads. They also often incorporate ribbons and buttons into their colourful designs,
Each piece is created with love and a passion that is tangible and irresistible, says designers Karyn and Shelly Walters.
 See Marzipan at Design Indaba Expo from 2 to 4 March 2012.