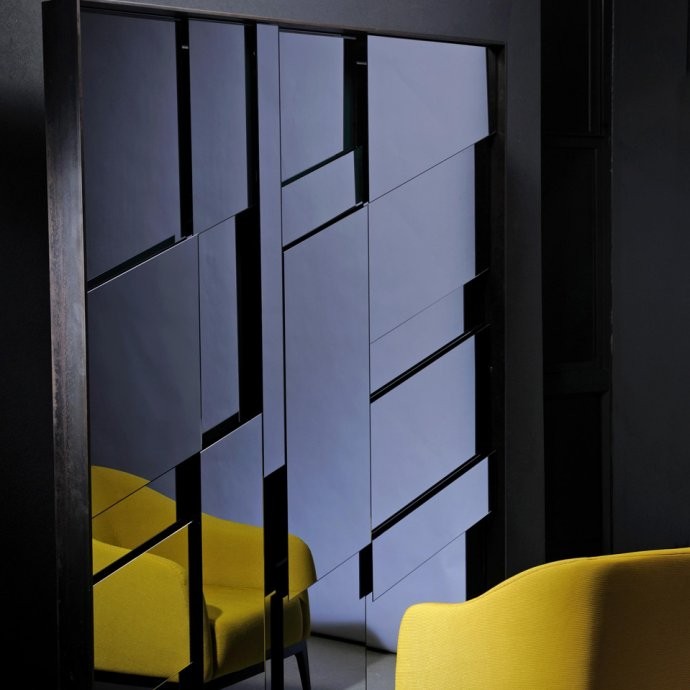 Black Rain Mirror by OKHA.
Mirror mirror on the wall… OKHA's new Black Rain Mirror might not tell you who is the fairest of them all but it has other interesting qualities.
Under the creative directorship of Adam Court, Cape Town design studio OKHA has created a grey tinted mirror. The Black Rain Mirror has a blue/black mild steel frame, reminiscent of the moody shades of black and grey of the sky and buildings, so typical in the northern hemisphere.
Inspired by the torrents on hard rain characteristic of a European winter and the way that sheets of rain fall diagonally in buildings, the Black Rain Mirror's dimensions are 1520mm (width) x 150mm (diagonal) and height, 2064mm.