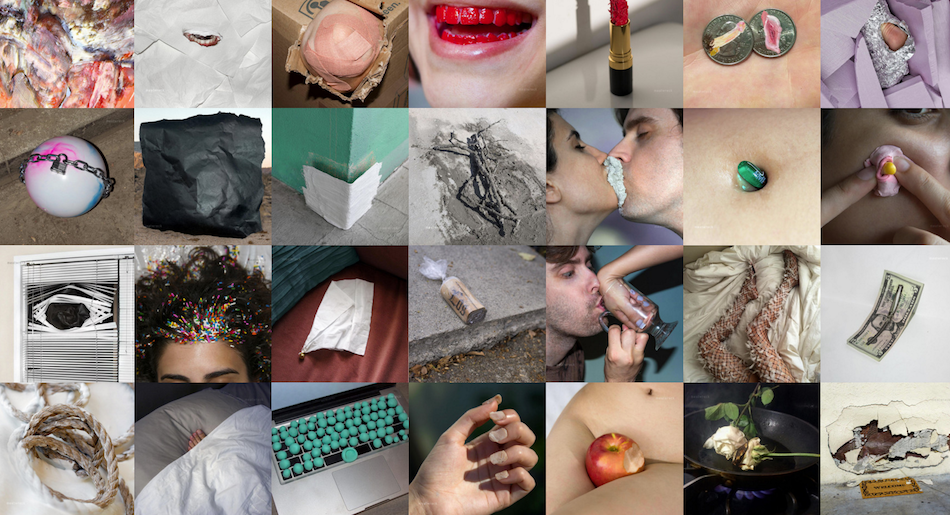 Made up of artist couple Mitra Saboury and Derek Paul Boyle, Meatwreck is a Los Angeles-based collaborative duo creating unsettling yet mesmerising imagery. On their theatrically curated Instagram account that has captured the imagination of the Internet, Saboury and Boyle post disruptive and slightly bizarre images that challenge conventional ideas of beauty.
"Meatwreck has expanded the work we do as individuals," the duo told Dazed Digital. "Forcing ourselves to collaborate every day has focused our abilities as image-makers. We direct a project every day, each day's meatwreck being a melding of our practices. Individual works that we present in solo shows have gotten more refined and expansive (physically) through the process of constantly sharing our work and developing ideas."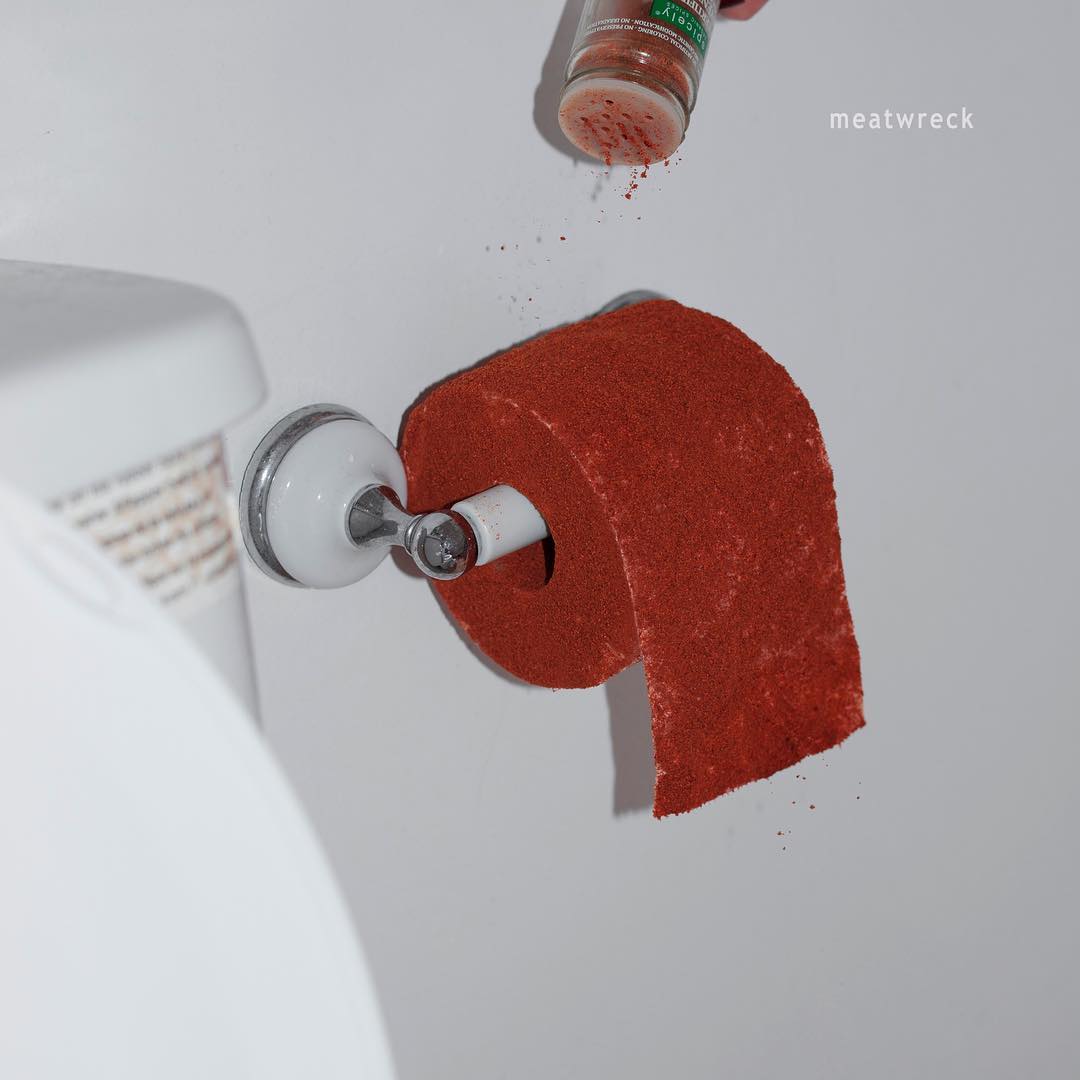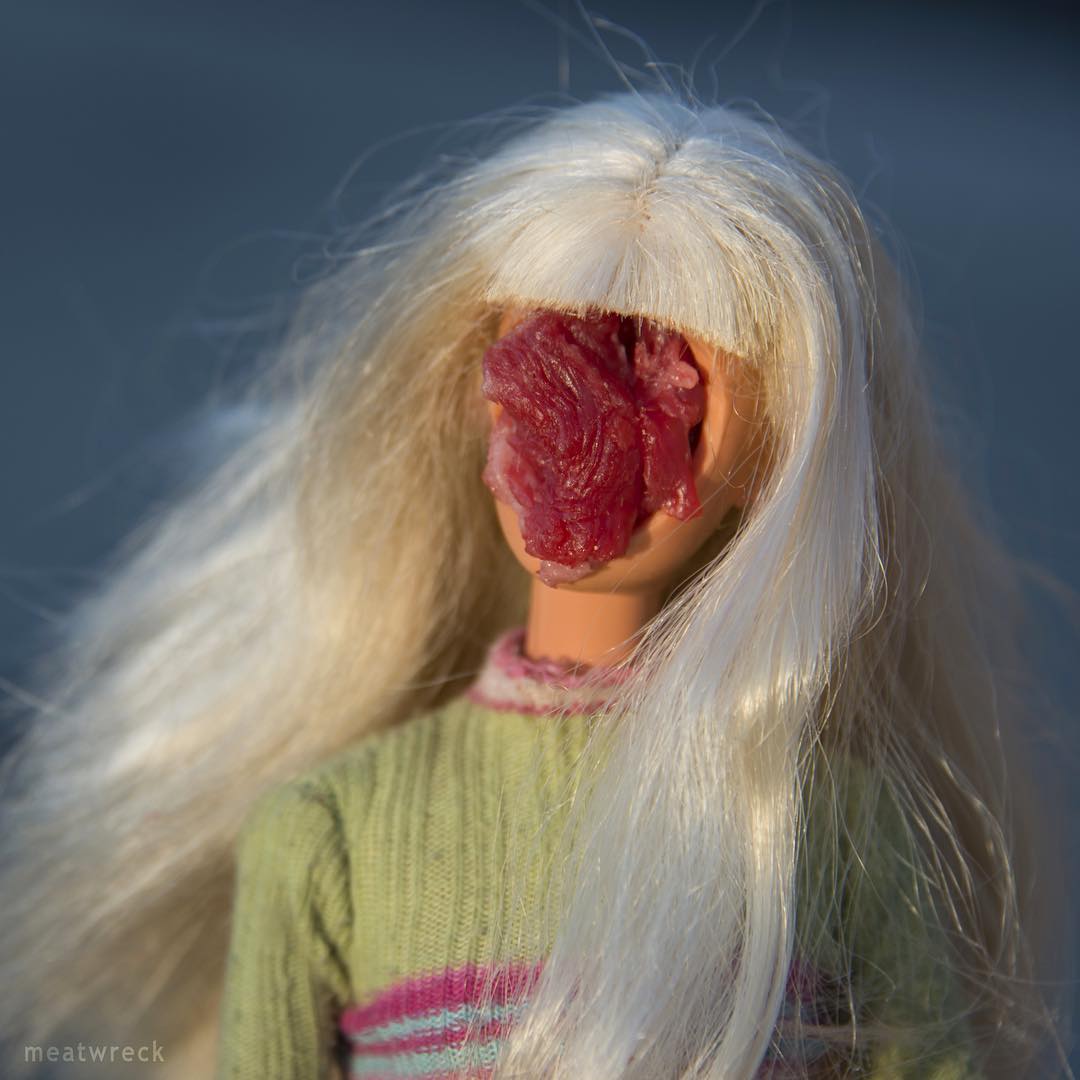 Using daily encounters with everyday objects as inspiration, Saboury and Boyle produce visual puns that employ harsh lighting, commonly used food products and – as the name implies – meat. There are images of cold cuts draped haphazardly over a bare shoulder, a Barbie doll whose face has been replaced by animal flesh, a toilet roll coated in chilli powder, and even a steering wheel covered in pepperoni slices. But what does it all mean?
"Our images present the underside of familiarities," say the couple. "Our images expose an obsession with the characters of objects and impressions of deeply inhabited spaces. We want to highlight moments of the everyday 'off,' creating a continuous exhibition of the meaty wrecks that make up our everyday routines."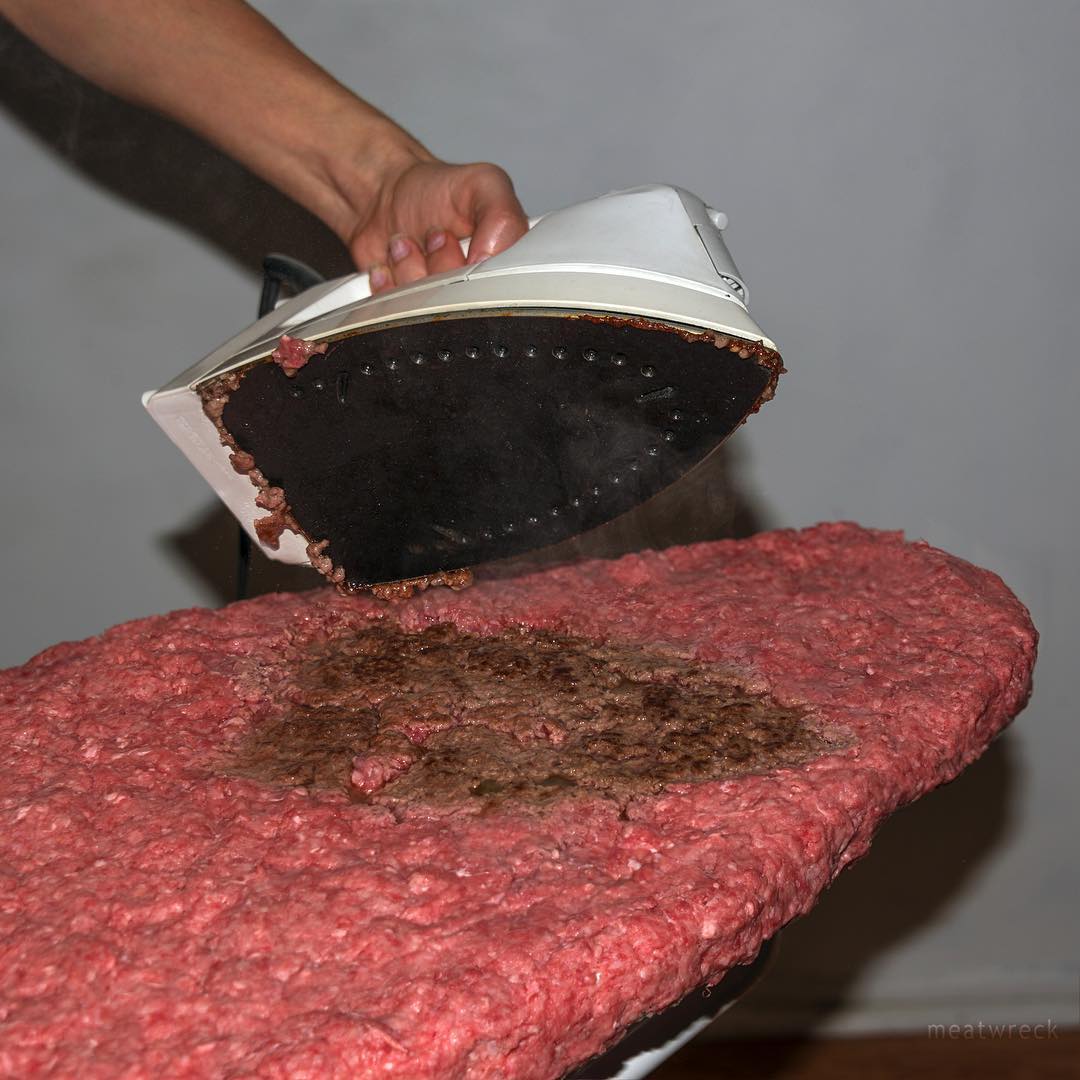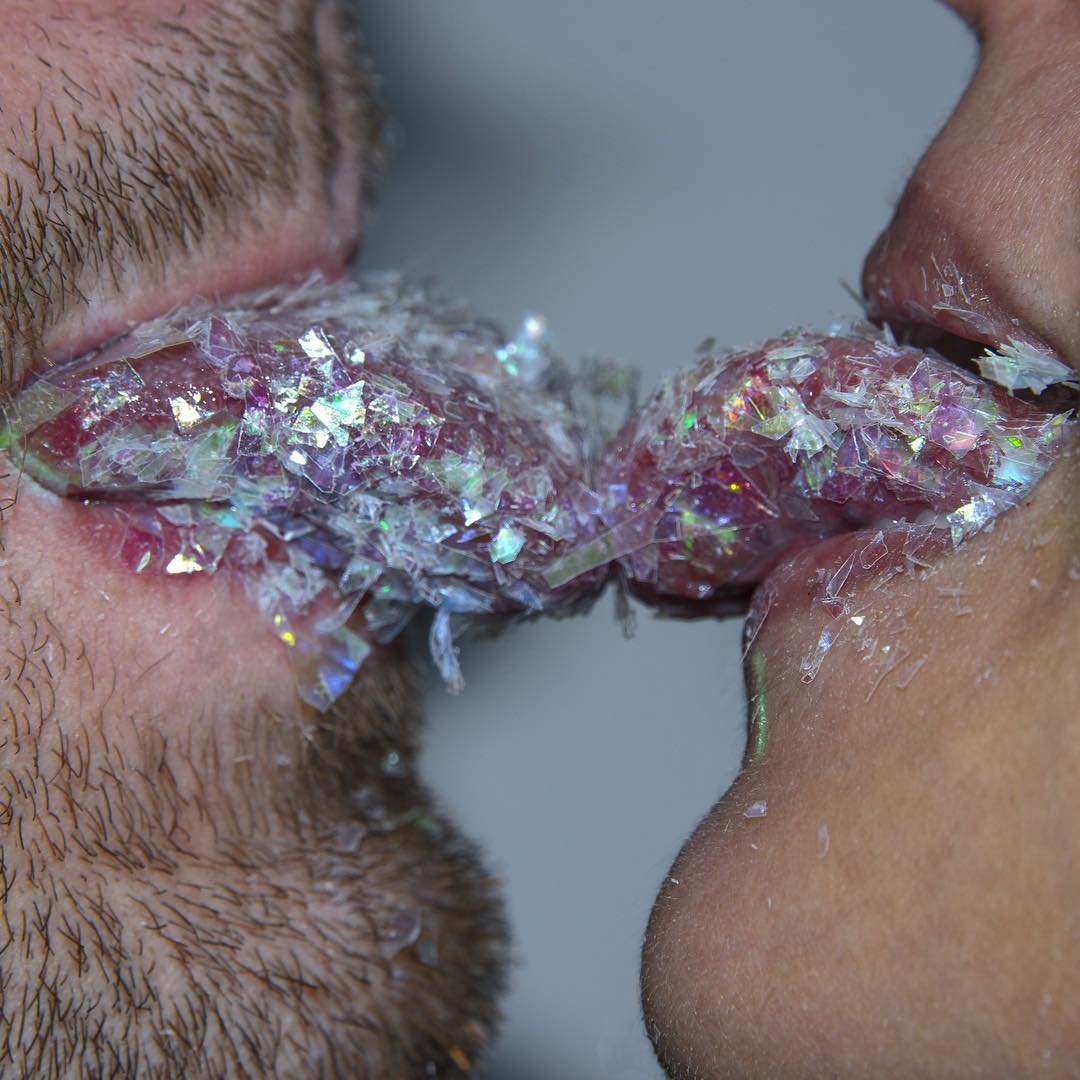 In many ways the work of Meatwreck is a satirical send-up of domestic life and serves as a visual commentary on the tensions that can exist in a relationship between two creative individuals. Though confronting and sometimes gross, the project pushes viewers to see the seemingly ordinary aspects of their world from a new perspective.