New York-based experience designer Victoria Ayo focused her thesis work on how to give power and equal care opportunities to black women and mothers. Chosen as one of the select speakers for antenna 2020, Ayo is one of a new generation of designers who see skills as a great weapon for change where there is social injustice.
What started out as an exploration into how the medical system in New York and the US treated black women led Ayo to uncover some saddening and avoidable discrepancies in the care of and outcomes for black mothers.
When she discovered that black women are three times more likely to die from childbirth related causes, Ayo's focus zoned in on how she could redefine maternal health and reintroduce some traditional practices that provide support to women of colour.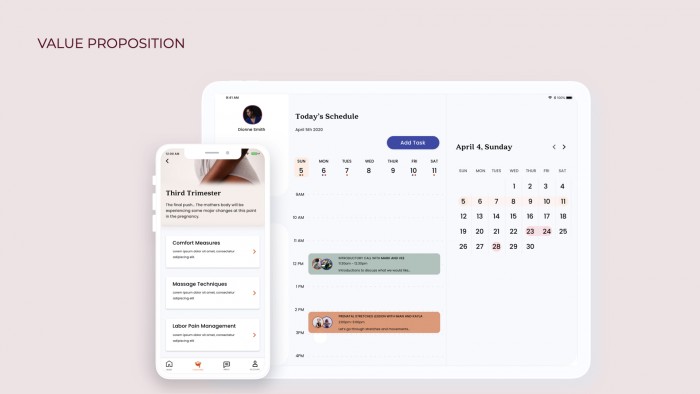 Her project, Birth Reborn: Using Design to Address Barriers to Equitable Maternal Care for Black Women, comprises several different platforms and products – Some of them physical, others digital tools.
Birth Reborn explores how design can be used to build awareness, draw on the wisdom of ancestral knowledge, create strong communities, and eliminate the barriers to equitable birth outcomes. Ayo proposes collective care as a new normal, where mothers are surrounded by support and expertise.
She worked closely with participants to understand what their needs were, asking questions that led her to a deeper understanding of the experiences these mothers were having versus the ones they would want.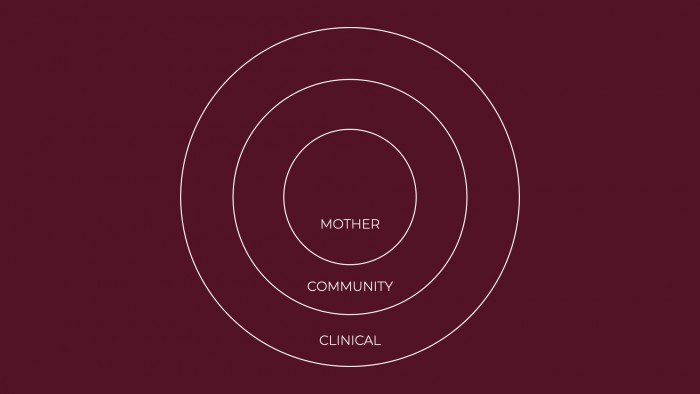 "I see a huge advantage in designing with communities not just for others. Because if something is designed for you, but without you, how can it truly be for you?"
The entities that make up Birth Reborn have three main focuses: community intervention, narrative reframing and ancestral knowledge. Woam and Lilli, for example, are physical products designed to address a particular need. The Lilli is a healing garment worn by mothers who have recently given birth and are experiencing birth trauma. Woam is a speculative design for a portable birthing unit that enables a mother to give birth anywhere.
The Care Collective is a reimagined clinic that focuses on shifting appointments from traditional examination rooms to group sessions with women in the same stage of pregnancies. This would help alleviate the anxiety felt by some women around doctor's appointments.
The Healed Birth Project is a digital community including black midwives, doulas and mothers. It provides a quick reference to valuable information for before, during and after birth.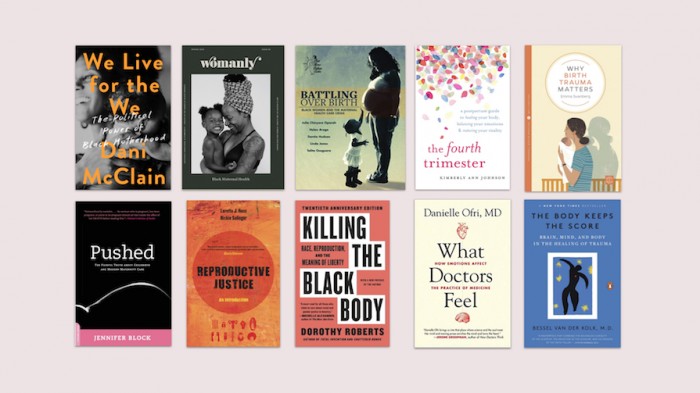 Ahead of her presentation on the virtual antenna stage, we caught up with SVA-NY School of Visual Arts graduate Victoria Ayo to find out more about what drives her design decisions.
Design Indaba: What made you decide to study design?
Victoria Ayo: I really enjoy studying the human experience and I also enjoy solving problems. Design is like a perfect mix of both.
I think everyone is a designer to some degree. When you develop a way to meet your needs, you are designing.
What inspired your project?
My project was partly inspired by my own experiences with the medical system. I wanted to explore how it affected black women. Maternal mortality consistently came up and this changed the entire course of my project.
How useful are constraints in the design process? And what were your main constraints with this project?
I think constraints are helpful when working to design with communities because they can help to ensure your designs are accessible.
Were you forced to make any compromises?
I think time was the biggest compromise. Trying to get so many things done in two short semesters
Did you learn anything totally unexpected? Or find any practical applications that you didn't foresee?
Yes, one of the things I learned about was the concept of social media strategy. One of my projects involved designing an interactive experience. But due to COVID, it needed to be virtual. So, my experience was a community-building Instagram account called the Healed Birth Project.
What is your definition of design?
Solving a problem.
What are your design ethics?
Design for inclusion
Collaboration over all
I am not the expert
It's ok to say no
And have fun!
What is your ultimate design piece, if you had to congratulate one designer for one design – what would it be?
Tony Fadell on the original iPod.
This year's antenna segment will take place as part of the virtual Dutch Design Week. Ayo's talk will be aired at 2pm (GMT + 2) on Sunday 18 October.