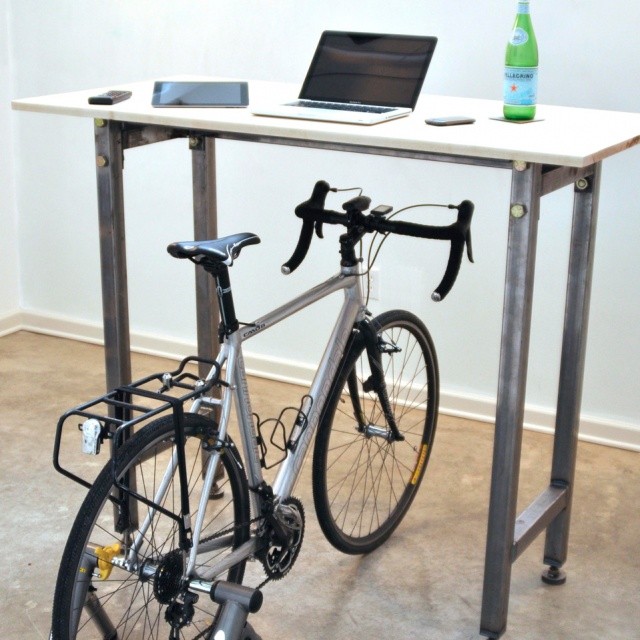 The reality for many passionate cyclists is that, in between work and other obligations, there simply aren't enough hours in the day to ride their bikes.
Dan Young is one such cyclist. He sums it up simply: "We're cyclists. We want to ride, but we have to work. Unless you're riding for work, you're not riding at work." So he came up with a solution that would allow him to ride at work, while getting his work done.
The Kickstand desk merges a bicycle and a desk, basically creating a specialised desk under which cyclists can park their bike and pedal all day long. A modular design means that bicycles of various sizes can fit underneath the work surface, while the height of the desk top is also adjustable to ensure the most ergonomic working position.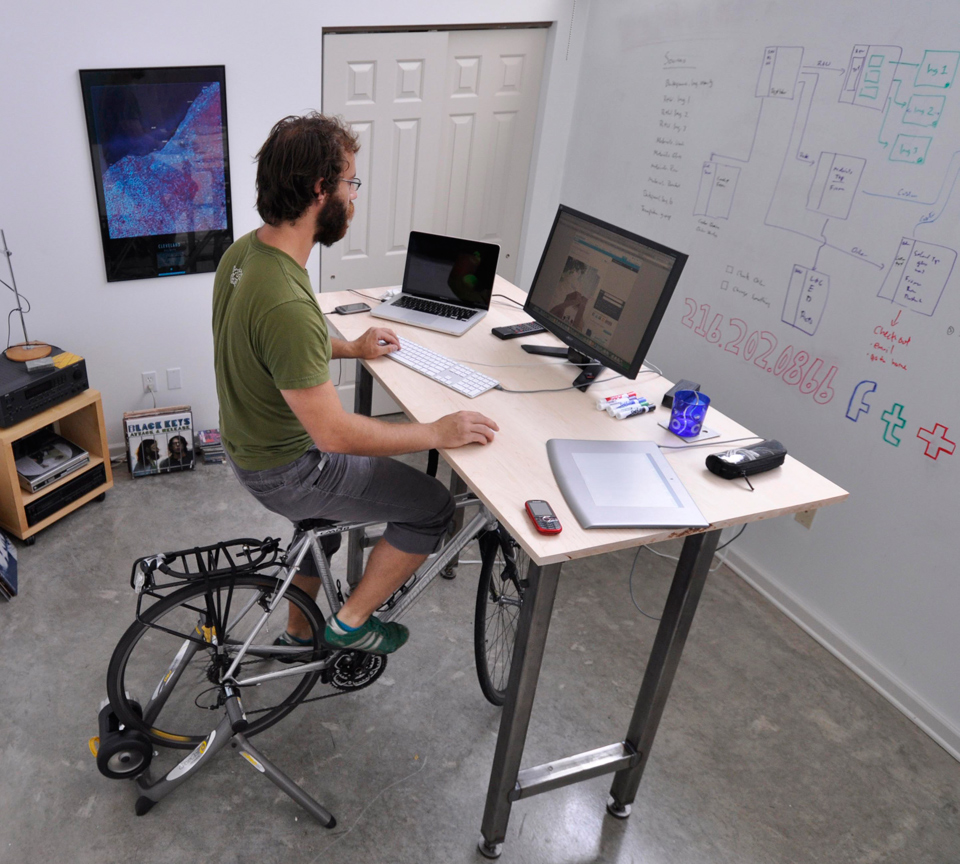 The frame of the Kickstand desk is constructed with hand-welded steel tubes, standing 115cm high and comes with footers that allow the cyclist to raise or lower the desk as needed.
Two industrial strength sliders, attached to the frame, support the generous desk top (150 x 75cm). The desks can be customised for a variety of looks, including chrome or powder finishes, with the desk top available in tempered glass or recycled maple wood. There is also a choice of two footers, one for hard flooring and the other for soft surfaces like carpets.