California-based inventor Rob Falken founded a startup called Bloom, which employs custom technology to carefully harvest wild algae and transform it into raw material.
Their debut product in collaboration with pro-surfer Kelly Slater was a foam traction pad for surfboards.
Then together with minimalist running shoe company VIVOBAREFOOT, they produced the world's first shoe made from algae foam.
Algae blooms – or blue-green algae as it is sometimes known – are toxic to underwater life and, left unchecked, can do significant damage to those who swim in waters infested with it.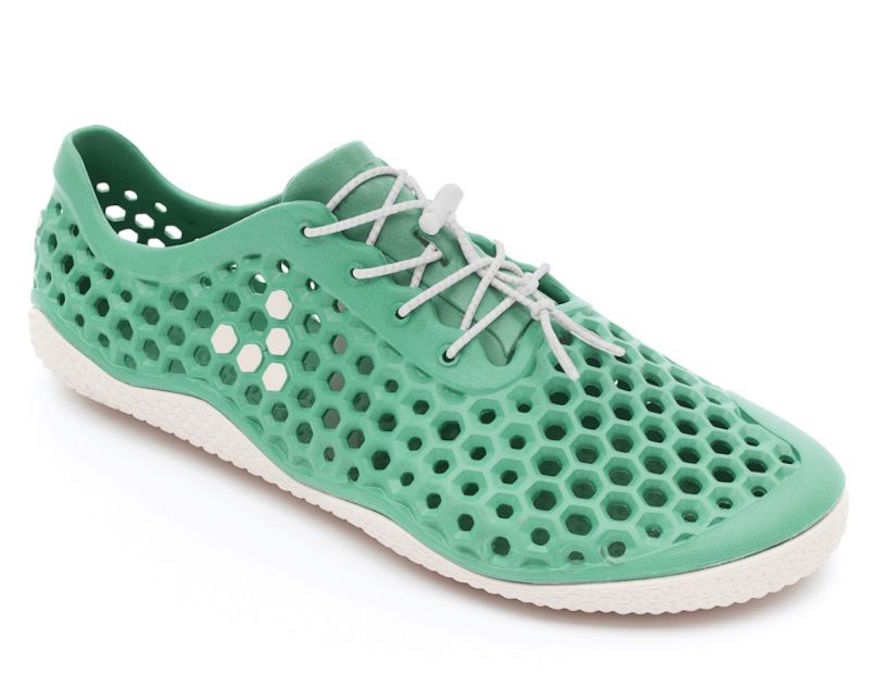 Bloom takes these organisms and, in a patented, non-fossil fuel based method that separates the algae and excess nutrients before returning the clean water to its channel, dries it out and turns it into a high performance flexible foam.
Called EVA (ethylene-vinyl acetate), this unique material forms the basis of VIVOBAREFOOT new footwear.
Called the Ultra III, the lightweight, amphibious shoe features a 25 per cent foam content, the utilisation of which has massive implications for the environment.
According to VIVOBAREFOOT, production of a single pair reportedly helps replenish 57 gallons of filtered water back into natural habitats, as well as preventing enormous amounts of CO2 from entering the atmosphere.
"This is a true revolution for the footwear industry with the first plant based alternative to the petro-foams in ubiquitous use," said Galahad Clark, founder and MD at VIVOBAREFOOT. "We are thrilled to be the first company to use BLOOM in our shoes and further our mission to make the perfect shoe… perfect for feet and minimal impact on the planet."
Highly flexible and impressively thin, the VIVOBAREFOOT Ultra III will reduce your ecological footprint for the reasonable price of 75 USD. Presenting a sustainable alternative to the synthetic and petrochemical foams common in today's market, it offers an innovative solution to an ongoing environmental challenge.