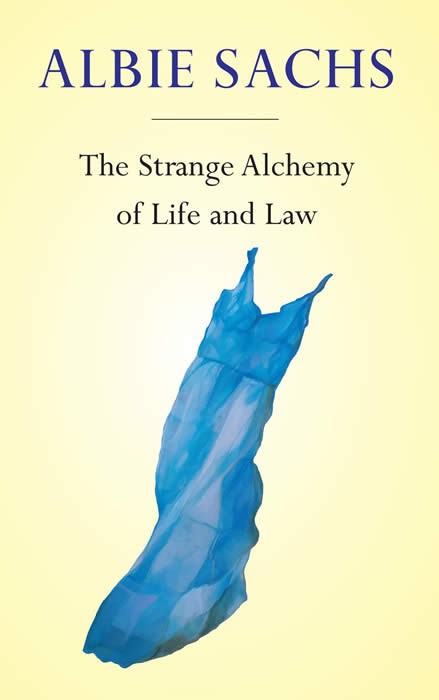 The Strange Alchemy of Life and Law - Albie Sachs.
Sixteen years into democracy South Africa has one of the most progressive constitutions in the world. It's a remarkable story and Albie Sachs gives an insiders' view into the life, times and tribulations of a former Constitutional Court judge.
Sachs's views are documented in his book, The Strange Alchemy of Life and Law, which was recently awarded the 2010 Alan Paton Literary Award at the Sunday Times Literary Awards in Johannesburg.
Published by Oxford University Press, the book is an insiders' take on the judicial process in the new South Africa. Sachs offers an almost confidential take on latter-day South Africa and a glimpse into the mind of a man of the robe. The book also tells the story of how his unusual life influenced his work as judge and informed his views on justice and its purpose through law.
Other titles shortlisted for the award included Ways of Staying by Kevin Bloom; A Fork in the Road by André P Brink; Begging to be Black by Antjie Krog, and The Honour to Serve: Recollections of an Umkhonto Soldier by James Ngculu.
Managing Director of Oxford University Press Southern Africa, Lieze Kotzé, said Sachs's work was both challenging and provocative and that they were delighted about the recognition of his work.