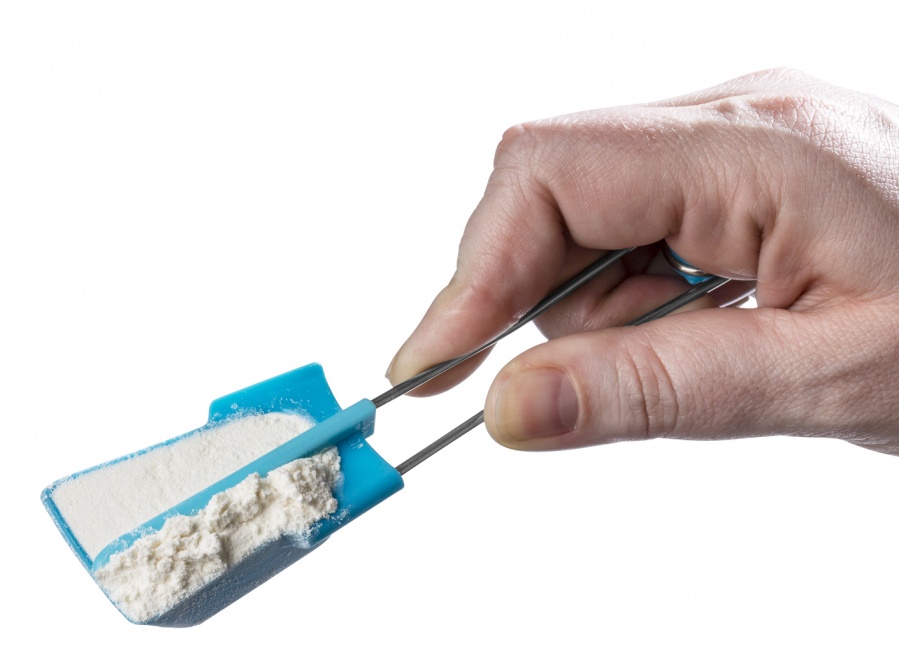 Anyone with baking experience will tell you that accurately measuring your ingredients is vital to ensure a good result. While recipes for many dishes can be open for interpretation, a recipe for something like a red velvet cake is certainly not. A scientific process, baking requires precise measurements for success and these measuring spoons from Australian design company Dreamfarm – Levoons – are making it a simpler endeavor.
Featuring integrated leveling scrapers, Levoons make achieving accurate amounts of dry ingredients simple and intuitive. Available in eight colours – including pink, purple, blue, yellow, orange and red – or in premium stainless steel, users are able to precisely scoop and scrape in one singular motion. All it takes to activate is a gentle squeeze of the safety pin-like handle.
While styled in the same form as many regular measuring spoons, the Levoons fasten with a unique snap-stud rather than ring or chain-based fastening methods employed by traditional measuring spoons. This ensures that the four spoons avoid becoming tangled with other items, rather staying together as one compact unit when stored away in a kitchen drawer. It also allows for them to easily fan out for individual use or to be quickly snapped apart if desired.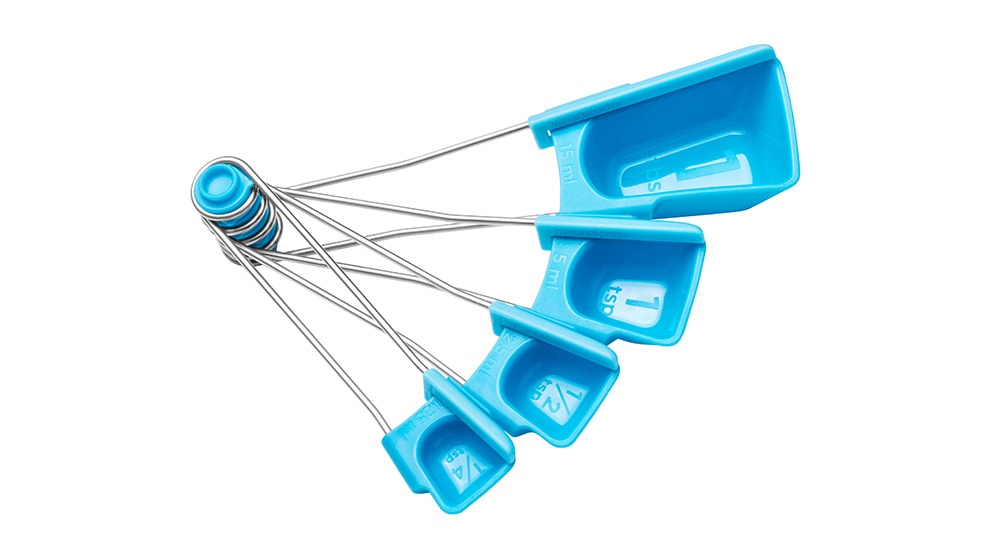 With easy to read measurements that are engraved on the spoons so as not to rub off over time or after washing, they appear in tablespoon and teaspoon portions – as well as millilitres – for simple reference and conversions.
Made from food-safe BPA-free polypropylene and 304-grade stainless steel, the Levoons are constructed to last a lifetime. The incorporation of stainless steel and thick, plastic molding in their production lends the spoons a degree of durability and an appearance of quality. The only measuring spoons of its kind, they are currently available for purchase from Dreamfarm.