Niger's capital city of Niamey recently hosted an artistic intevention in which a group of artists and architects looked at ways to make a public intervention to reflect on the concept of hospitality.
The series of workshops was organised by Madrid-based Grigri Cultural Projects, which works across Europe and the African continent to propose spaces for immersive and collective creation in response to the need for other stories and other modes of intervening in the city.
The team does this through inviting overlooked African initiatives to participate in the Grigri Pixel project which has been taking place in Madrid for the past four years.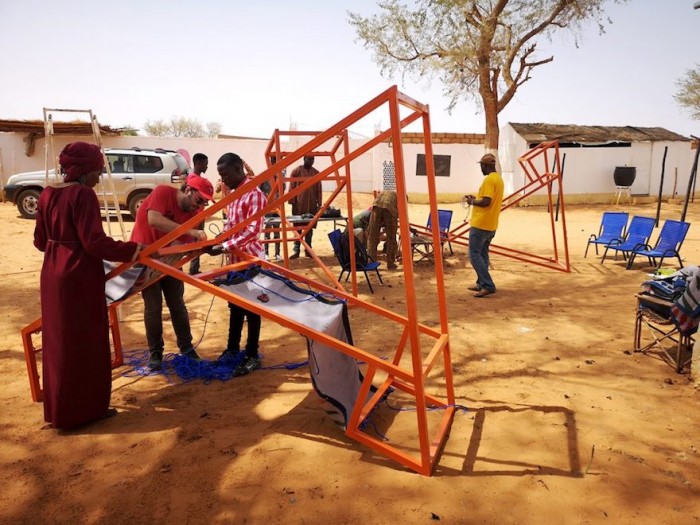 But Grigri also works on inteventions across the continent and has worked in cities including Lome (in Togo) and Dakar (in Senegal).
The programme gets its name from "grigri" which in West Africa refers to an amulet that is believed to protect whoever is wearing it from evil or help to bring them luck.
In this way, the initiative seeks to build alliances with spaces and projects in the collective construction of "grigris" or protective objects that symbolise the creative potential of the group in the city in the face of processes that are homogenising and commodifying their common spaces.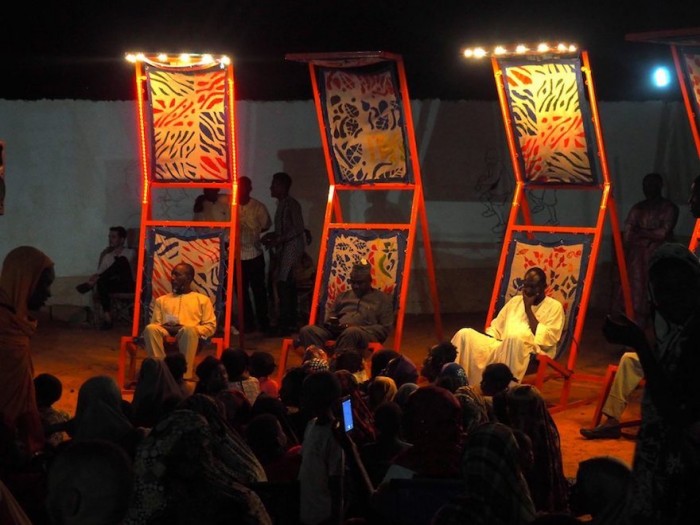 During the recent workshop in Niamey, the team started a design and construction workshop that resulted in the production of a collective amulet called Les Chaises Koubeyni.
The creation provides a space to lie down and enables shelter from the desert sun. But it is also a self-sufficient urban amulet that captures the energy of the sun through self-built solar panels, which transforms it into lighting.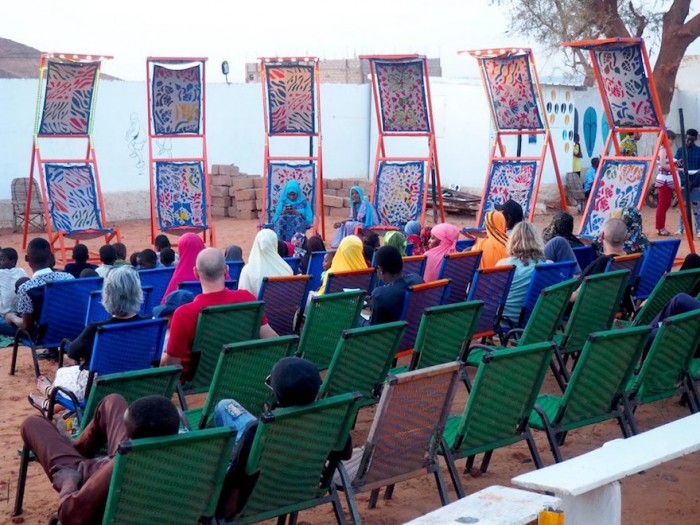 The next Grigri Pixel will take place in Madrid in October and you can view the work of some of the past participants here.