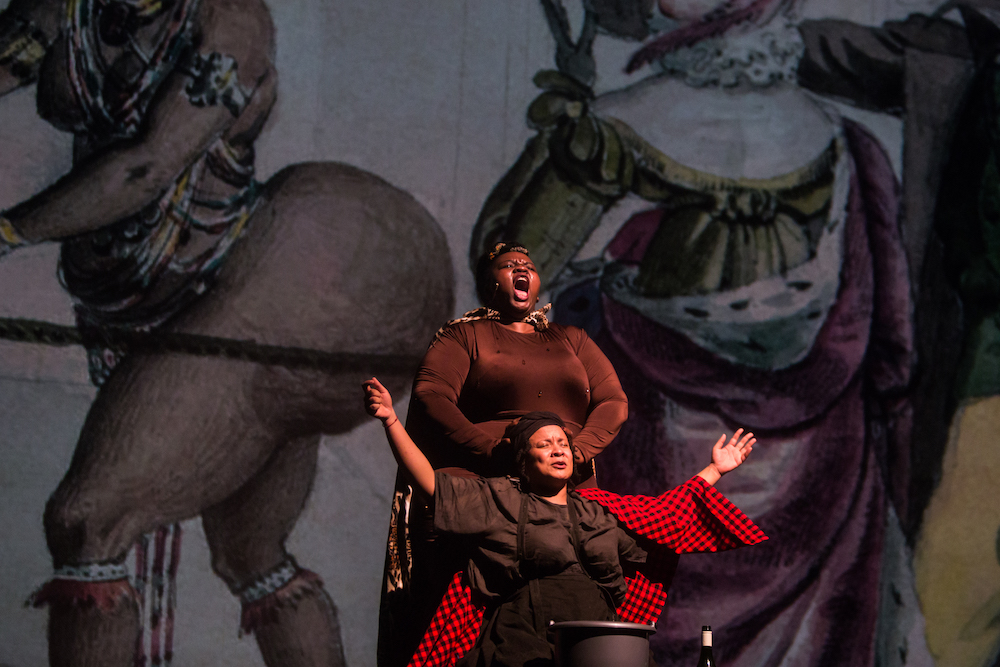 As an exuberant crowd began to gather upon the Artscape Piazza for Nightscape at Design Indaba, another less boisterous but equally spirited audience settled into their seats in a nearby auditorium. As soon as the curtain lifted upon the two bodies on stage, the performers seized upon the consciousness of those watching and, through spoken word and song, engulfed them in a spectacle that thoughtfully and touchingly explored the story of Saartjie Baartman.
Collaboratively conceptualised, written and performed by the multi-talented Lebo Mashile and powerhouse vocalist Ann Masina, this performance marked the very first time they had allowed an audience to see the piece.
Over the next forty minutes, Mashile and Masina took the well-known story of Baartman – a Khoi woman from the Cape who was exhibited as part of freak shows in 19th century Europe and referred to as the Hottentot Venus – and imbued it with a sense of empathy that felt right in a multitude of ways. Titled Saartjie vs Venus, the narrative's exploration of the effects of slavery, the hypersexualisation of the black female body, and the silencing of minority voices created a relevant tapestry of matters for modern theatre audiences to grapple with.
"I first came across the story of Saartijie Baartman many years ago," Mashile explained to the captivated crowd, who remained in their chairs once the piece concluded to hear its cast of two speak. Joined on stage by director Pamela Nomvete, the three – eager to gain feedback – proceeded to engage in a lively Q&A session with audience members.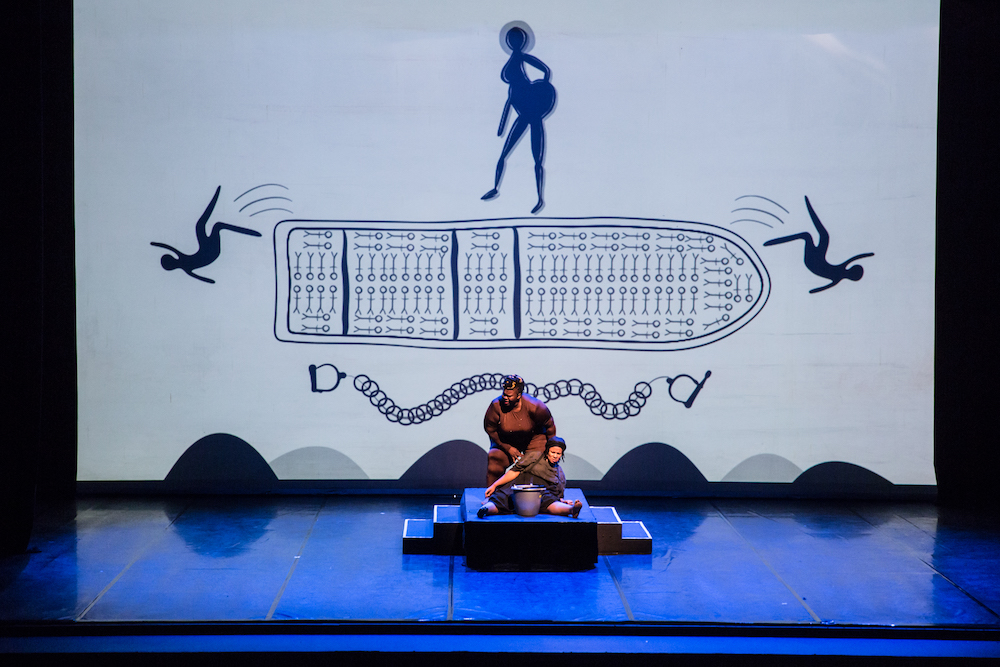 "She's come back to me many times since," continued Mashile, "and each time with a greater intensity." But it was after reading her biography – The Hottentot Venus: The Life and Death of Saartjie Baartman by Rachel Holmes – and joining forces with vocal powerhouse Masina, that she really began to explore the potential of developing a theatrical piece exploring the iconic figure's life.
Following Mashile's invitation to speak at Design Indaba 2018, she was given the opportunity to further develop the piece and perform it before audience.
"For the first time, Saartjie's life as an artist and as a performer – because she defined herself as an artist – made a lot of sense to me. I found deeper resonance beyond just the issues she was dealing with of black female representation and body image – but also fame and the intersection between fame and still being erased at the same time; having your voice erased, being a performance artist, being hypersexualised and exploited economically."
A necessarily fresh approach to a story that feels vital for our current times, Mashile, Masina, and Nomvete plan to continue working on Saartjie vs Venus until it is developed into a full-length theatre piece. "The beauty of being able to tell the story in this way," Mashile says, "is being able to give Saartjie an inner life, to give her that voice she didn't have in life."
Watch the Talk with Lebo Mashile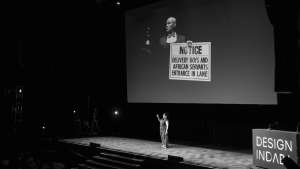 Talks
• Duration: 00:28:41
•
9 May 18