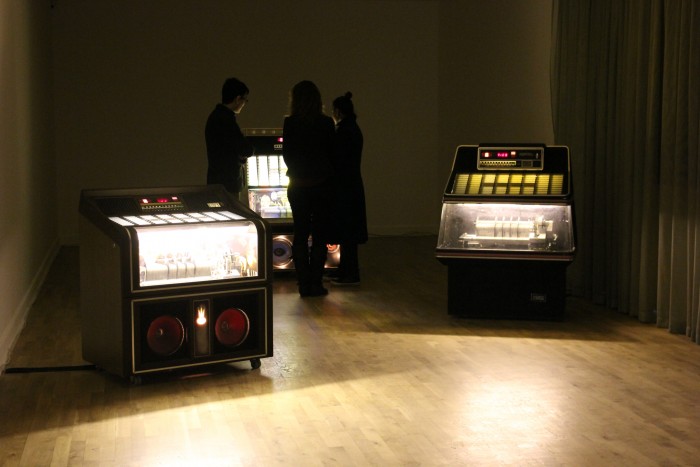 Yuri Suzuki's Juke Box Meets Tate Britain installation
Sound designer and artist, Yuri Suzuki latest interactive installation allows visitors to experience interpretations of art from the 16th century to present day in a totally new and authentic way.
"Juke Box Meets Tate Britain" presents a changing and expanding archive of sonic connections, inspirations and interpretations of the BP Walk through British Art, a circuit of Tate Britain's unparalleled collection from its beginning to present day. This "walk through time" is a unique approach to displaying the gallery's art collection giving visitors a diverse experience of British art across nearly six centuries.
Suzuki's installation comprises interactive reclaimed jukeboxes loaded with a sonic archive inspired by Tate Britain's full collection. "Juke Box Meets Tate Britain" encourages visitors to browse a selection of preloaded songs and create their own playlists to enjoy a soundscape of their chosen tracks while browsing the art. The installation also provides an opportunity to listen to what others consider to be the ultimate artistic playlist.
Alongside the permanent display of jukeboxes, live vinyl-cutting recording sessions take place. This allows visitors to contribute their own impressions of the BP Walk through British Art in sound, in permanent record form.
"Juke Box Meets Tate Britain" is on display at Tate Britain Learning Gallery until 28 February 2014.