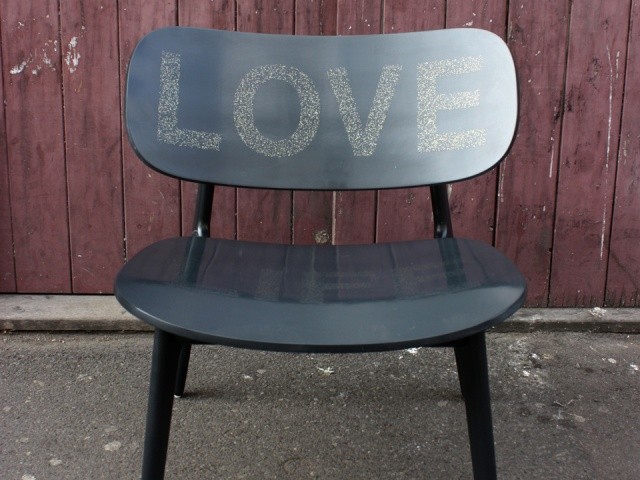 The JOY OF LIVING exhibition highlights the simple things in life, like love…
PearsonLloyd, one of the 50 designers and brands participating in the JOY OF LIVING Part Two exhibition, shared their thought on the joy of living on a chair. They modified their PLC Lounge Chair by spraying the words "LOVE LIFE" in silver glitter on the backrest of the chair to remind users of life's fragility and the importance of love.
The project is made up of 50 customised products that express what the joy of living means to each designer and brand participating in the exhibition.
JOY OF LIVING Part Two was initiated and curated by London Design Guide editor, Max Fraser and is on display at the designjunction in London between 19 and 23 September 2012.
The project takes its title from the wise words spoken by cancer care centre, Maggie's co-founder Maggie Keswick Jencks who said: "Above all, what matters is not to lose the joy of living in the fear of dying".
Watch the Talk with Luke Pearson