Architect Shaun Gaylard is capturing the built environment of cities around the world with his sketchbook and pen. From the Sydney Opera House to the Petronas Twin Towers in Kuala Lampur, Gaylard is connecting people with the cities they love through hand-drawn architectural city guides.
"Each limited-edition city guide is inspired by the striking architecture which enhances the urban landscape and augments the flavour of the city," says Gaylard. Each architectural guide comprises sketches of the famous buildings in that city. For example, his guide for Cape Town showcases the Green Point Lighthouse, City Hall and the Upper Cableway Station; while London's guide features the Royal Albert Hall, the London Eye and Buckingham Palace.
In 2014, Gaylard established his studio, Blank Ink Designs, which today specialises in these "sketched" cities and produces associated products.
Anyone who has ever travelled to, lived in or dreamed of visiting one of Blank Ink's "sketched" cities will instantly have a connection with the guides, says Gaylard.
Below are three of Blank Ink's architectural city guides. See more at Design Indaba Expo 2015.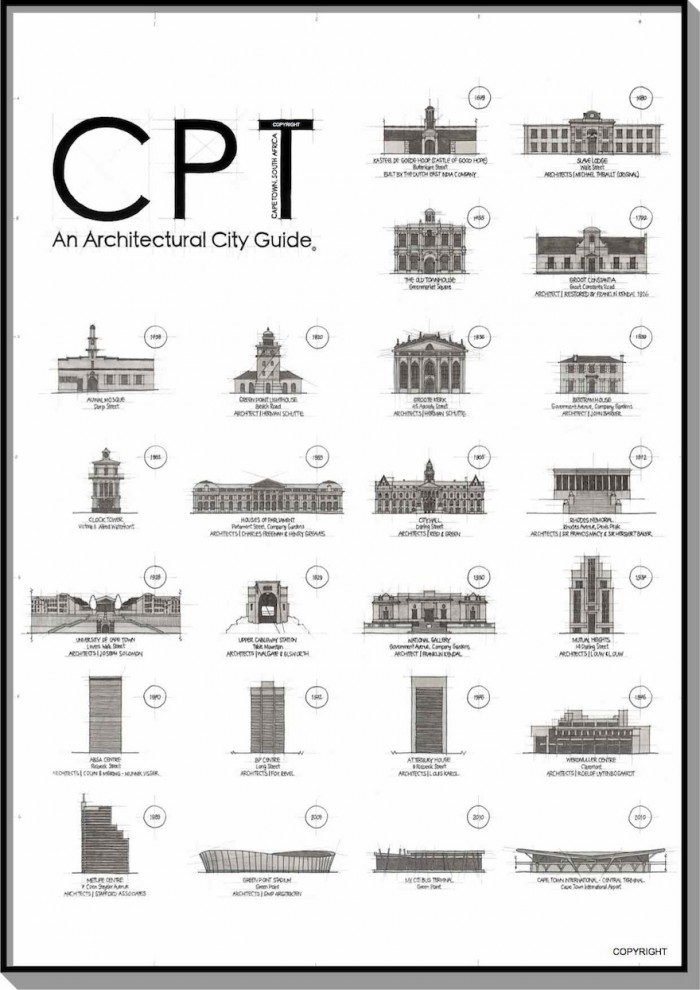 "CPT, an architectural city guide" features 24 iconic buildings in the Mother City. The sketches showcase the city(scape)'s development, highlighting the broad spectrum of architecture spanning several decades. Each building's name, address and architect are mentioned below each sketch. The first building is the Kasteel de Goede Hoop, built in 1679, and the last is Cape Town International Airport Centre Terminal, completed in 2010.
Gaylard spent an extensive amount of time researching the 24 buildings showcased in "JHB, an architectural city guide". Opting for buildings of "expressive" architecture, Gaylard's guide for Johannesburg enhances the urban fabric of the city. Arranged in chronological order, the first building is the Rissik Street Post Office built in 1897, and the last is Alexander Forbes completed in 2012.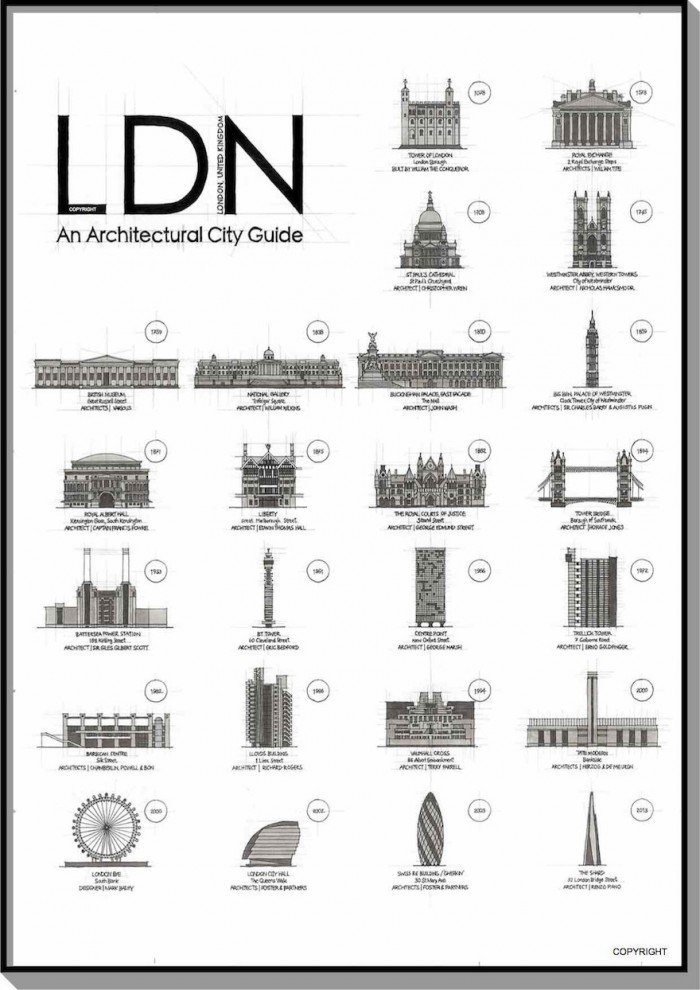 After studying the diverse architectural styles present in London over several decades, Gaylard opted for 24 buildings that reveal the city's architectural development for his "LDN, an architectural city guide". The first building is the Tower of London, built in 1078, and the last is The Shard, completed in 2013.