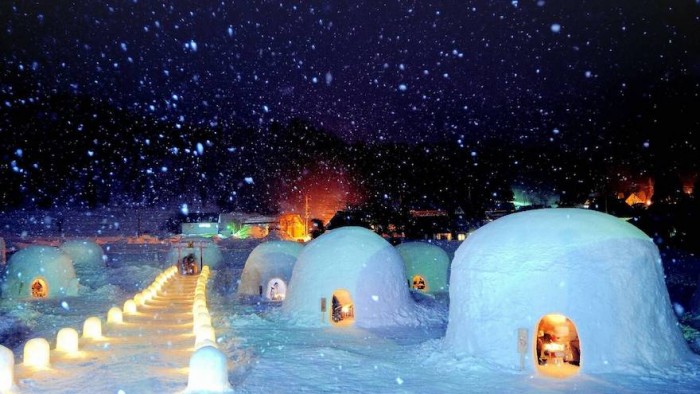 Socially distant dining has taken on a new meaning in Kamakura Village, where 20 snow huts resembling igloos host up to four visitors at a time for lunch, afternoon break meals, and dinner.
The pop-up restaurant is located in Japan's Nagano Prefecture in Iiyama City, which boasts numerous snow ski resorts. The snow-bound landscape in fact makes for a cosy day out as diners can warm up with a traditional Japanese hot-pot, known as Noroshi Nabe.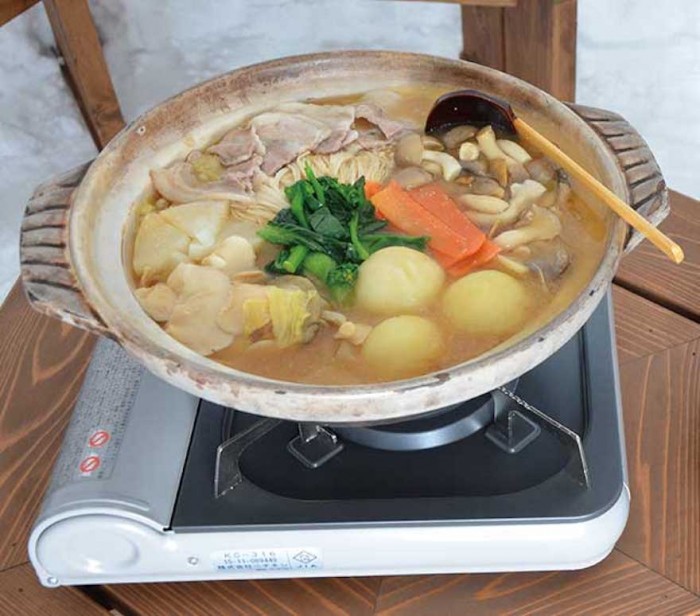 This local dish is made with Nagano miso, Miyuki pork and local mushrooms like honshimeji, enoki, and king trumpet. Noroshi Nabe harks back to the Sengoku Period (1467-1603) when powerful military leader Daimyo Uesuai Kenshin established signal fires (noroshi) on nearby Mount Kuroiwa. He purportedly ate the meal before every battle. The dish, which is guaranteed to fill you up, is typically served with onigiri rice balls.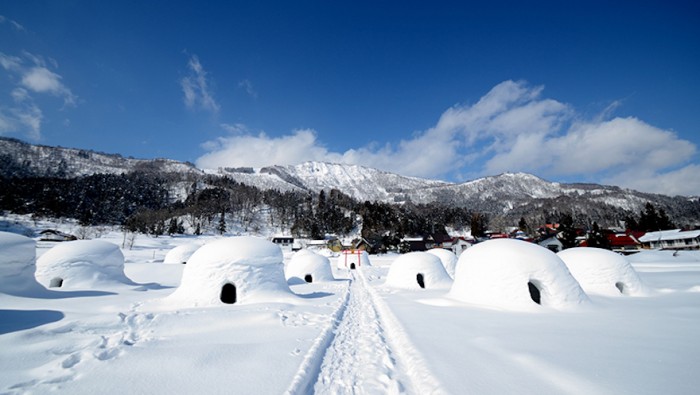 Restaurant Kamakura is particularly magical at night, when lanterns illuminate both the snowy landscape and the nearby Kamakura Shinto Shrine, which is easily identifiable by its bright red torii gate. The shrine, which is housed in a snow hut similar to those in which guests eat, holds a divine rope known as a Shimenawa, which is used to ward off evil, as well as an offering box. You don't need a reservation to visit the shrine as it is always open to visitors.
Bookings for the private dining experiences are essential, however, as the restaurant is only open from 21 January and 27 February each year. Want to book ahead for next year? Keep an eye on Restaurant Kamakura's website. Prices are reasonable and start at 1800 Japanese Yen (around R250) per adult, and 1200 Japanese Yen (around R160) per child.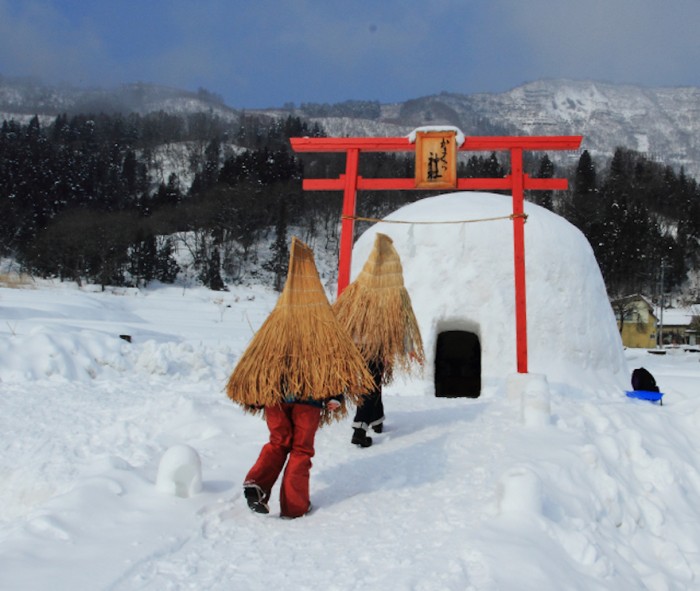 Read more:
Waiter-less cafe?
A frozen palace all year round.
Credits: Restaurant Kamakura Village