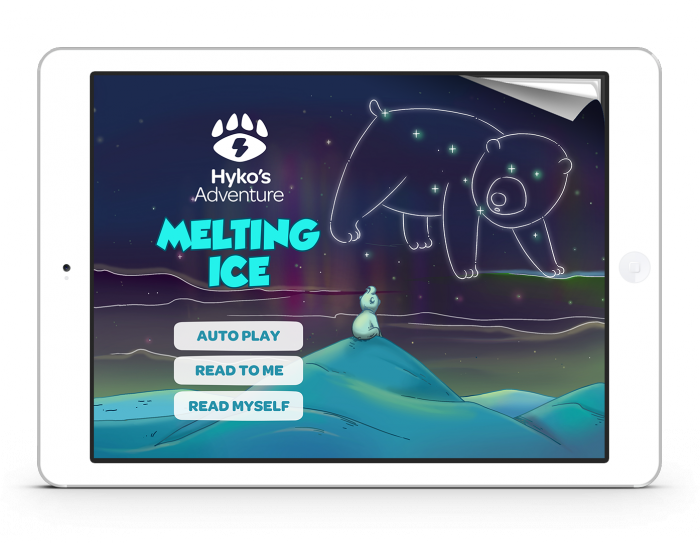 Polar bears have become the symbol of the melting Arctic landscape. The largest species of bear in the world, the polar bear is dependent on the ice to survive and its shrinking habitat, due largely to climate change, has caused a dramatic decline in the polar bear population.
Here's one polar bear that has been designed to spread awareness for his species' dilemma: the Hyko Bear, designed for playful and conscientious learning.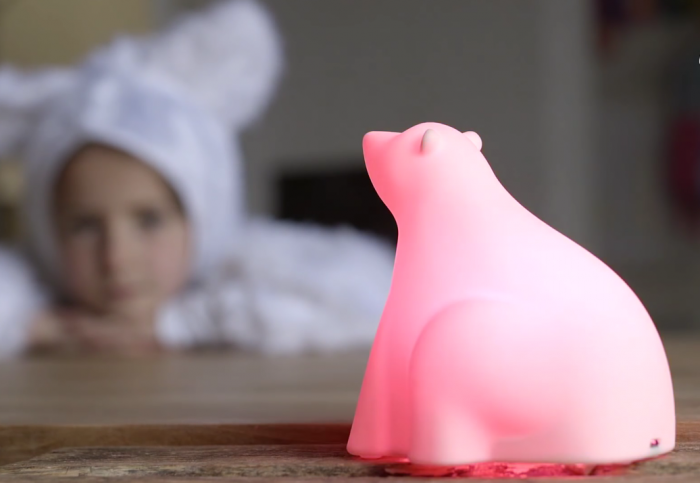 Created by Dutch startup CareToSave, Hyko monitors a household's electricity usage and feeds back information through an app. He also glows different colours to indicate his mood: white when the usage is low, neutral blue when consumption increases and red when the energy usage is high.
Hyko – the name means "ice" in the Inuit language – will even pulse green when it rains if you'd like him to.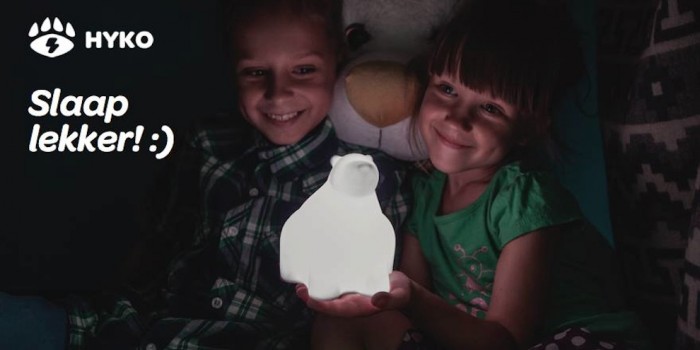 The device's inventors want to make the topic of energy consumption easier to understand for a broader audience. "The innovation behind Hyko is going to help users to save energy immediately, but it will also make a lasting difference by providing lifelong learning for tomorrow's adults," says Andriy Shmyhelskyy, founder and CEO at CareToSave.
The Hyko package includes an interactive ebook with an adventure story that explains how using too much electricity has a direct effect on the environment, the app and access to the Hyko cloud, where your electricity data and information will be stored free of charge. Through Hyko the whole family can become more aware and engaged in their energy consumption. The app tells you which appliances use the most electricity and whether anything has been left on unnecessarily.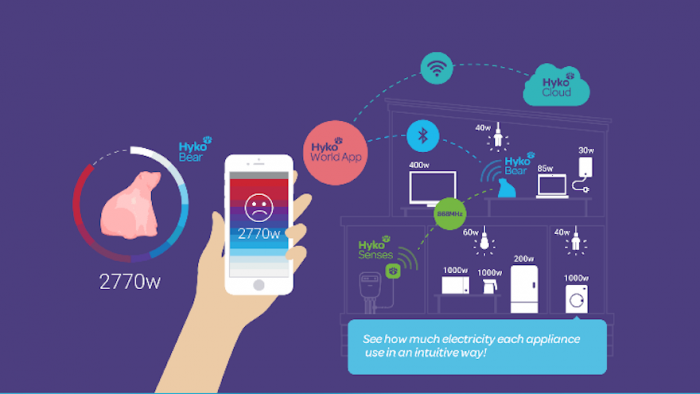 Though Hyko's appearance is cute and appealing, it uses sophisticated sensors and analysis to process the data it collects. Once installed, it immediately begins to monitor electricity usage and within a very short amount of time will know the household's average, minimum and maximum usage, and set the colours accordingly. Hyko can track even the smallest change in electricity usage – even reacting to the opening of a fridge door.
A non-intrusive electricity-monitoring clamp is placed over the main cables at your electricity meter and transmits information wirelessly to the Hyko Bear.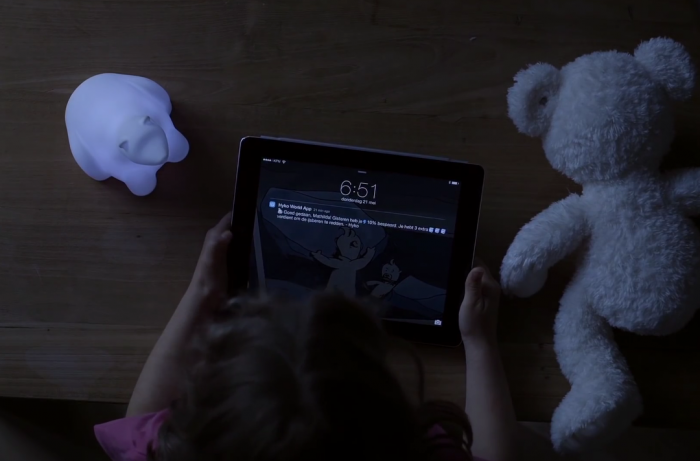 And just in case you were wondering, Hyko will go into energy-saver mode when you aren't around – to be sure that he doesn't waste any electricity himself!
CareToSave, which was founded in 2014, has its eye on the big energy picture. "We are a social enterprise," says Shmyhelskyy. "We are working with electricity at the moment, but we want to take it further go into reduction of other interrelated energy sources."