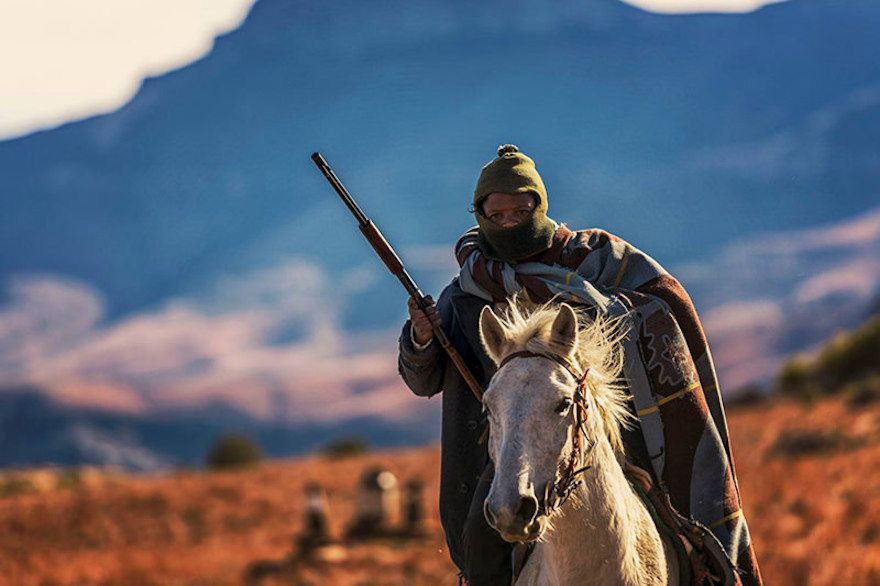 A gorgeous interpretation of the traditionally American Western film genre, Five Finger for Marseilles lavishly explores the stories of a small town Eastern Cape town in the kind of cinematic expression rarely seen in South African film.
Directed by Michael Matthews and written by Sean Drummond, it received a standing ovation from the Design Indaba 2018 crowd, where it was shown and followed by a Q&A with the team.
Vuyo Dabula, who gives a powerful performance in the lead role, was joined on stage by Matthews and Drummond. The team got real with audience about the challenges and the joys of bringing this film to the big screen after nearly a decade of work.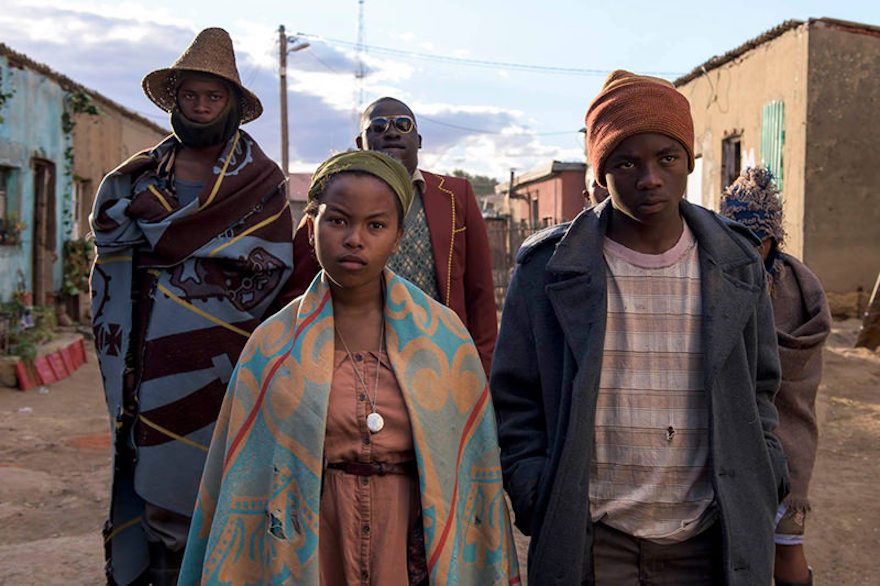 "It took about eight years to make the movie and we had the original idea probably around nine years ago. Originally, we just wanted to do real, genre-style filmmaking but within a South African context. The idea of a South African Western was probably sparked from the numerous road trips we were doing around the country at the time," said Matthews.
"The Western is such a clean genre of storytelling," added Drummond.
"It's very much conflict driven – so it's man against man, man against himself, man against the land, man against the passage of time – and all of those things were so relevant to the parts of the country we were seeing. These sorts of forgotten towns going through the birthing pains of what it means to be free in the new South Africa. A lot of the best Westerns were quite political too so it plays on a level that is entertaining but with undertones of realness to it."
Telling the story of Tau, his childhood friends, and a violent event that forever changes the directions of their lives, the movie is at once a classic tale of good versus evil, and a masterful metaphor for the legacy of damage of our country's past.
It sees Tau returns to his hometown of Marseilles after 20 years, only to find it – and some of his former friends – in the grip of a violent power, one he must reluctantly fight to free it from.
Though set in the apartheid era, the film's high production value and distinct tone immediately distinguish it from other pictures that deal with the period. Filmed in Lady Grey, a tiny rural town on the outskirts of the Eastern Cape, the cast and crew spent months becoming intimate with the rugged, winter landscape, skillfully bringing to life the film's fictional community of Railway and remote town of Marseilles.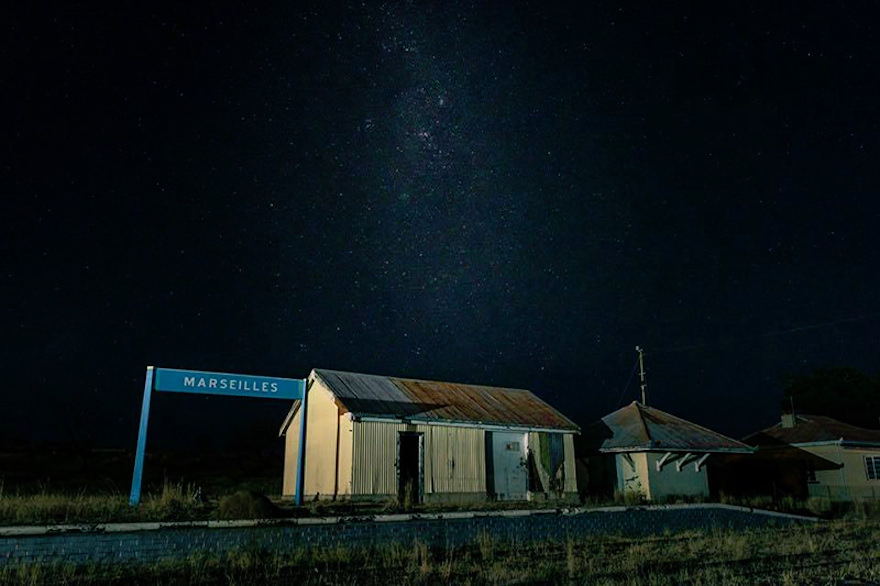 Ever since its debut at the 2017 Toronto International Film Festival, audiences have been clamouring for its local release. Talk surrounding the film has been overwhelmingly exultant, with one reviewer deeming it part of "a wave that will completely redefine the international perception of what African cinema can be."
Featuring all the elements typical of Western films – sandy, small town streets, loyal horse companions, corrupt cops – Five Fingers manages to avoid 'gimmicky' territory, delivering a story powerfully brought to life by a powerful Sesotho-speaking cast. Exploring complex themes of loss, friendship, betrayal, and forgiveness with both humour and tenderness, the film's talented ensemble cast – led by Dabula – includes Zethu Dlomo, Kenneth Nkosi and Mduduzi Mabaso.
Its makers made sure to employ a translator and cultural advisor, Mamokuena Makhema, to help to provide a nuanced translation of the script, originally written in English. They also made an effort to do their research; while writing the script they visited small towns, met with its people, learned their histories, and listened to their stories.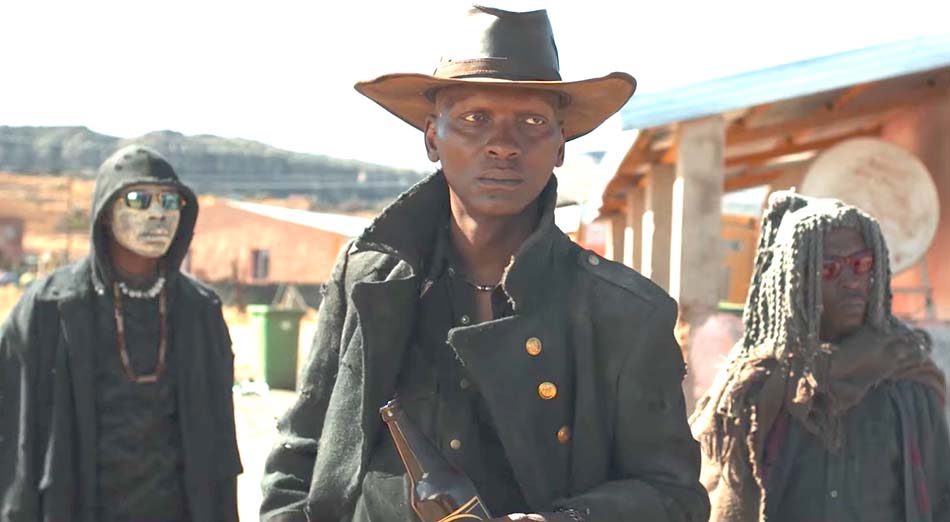 "We worked on every character's dialogue and went line by line, trying to translate the intention and poetry of the words without doing it word for word," Drummond told the audience. "Mamokuena would find Sotho idioms and phrases and symbolism that would echo what we were saying in English. There are also Sotho lines in the film that are so old, they're almost untranslatable back into English and so it's almost a different experience for Sotho-speaking audiences who watch the film."
"I don't speak Sotho," said Matthews, "but after so much script development and understanding the story and the dialogue so well, I was able to watch each take and read its emotional beats without even worrying about the language. In a way, this changed the whole experience and added a compelling layer to it where I was literally just directing action and emotion."
Five Fingers For Marseilles is a striking demonstration of the capacity and power of South African film.
More on African filmmaking:
Filmmaker Jessie Zinn on telling truthful and sincere stories
A conversation with Jabu Nadia Newman: filmmaker, photographer and feminist
Visual artist Chris Saunders talks collaboration and inspiration