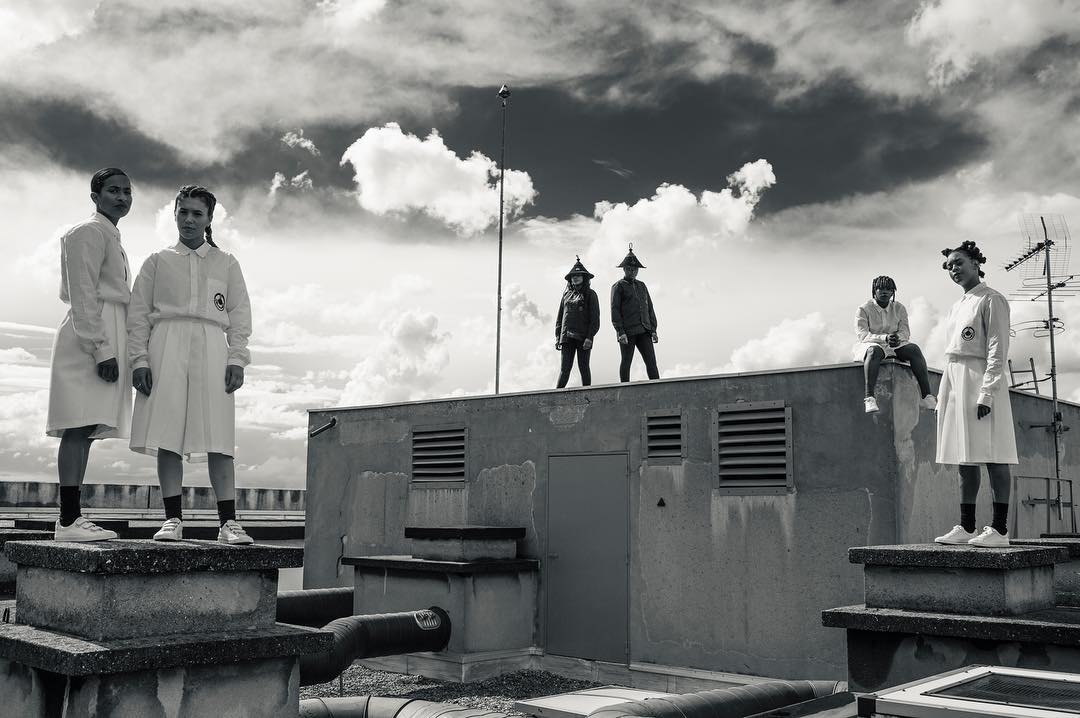 In 2009, visual artist Chris Saunders was part of the Design Indaba Emerging Creatives programme. Spotted by a scout from Fabrica at the Emerging Creatives exhibition, the exposure led to a year-long residency at the Benetton group's creative research facility in Italy. He then went on to produce work for the famed COLOURS magazine as well as for artists like Godfried Donkor, Anthea Moys, Kudzinai Chuirai and Manthe Ribane.
These days, the photographer and filmmaker splits his time between Johannesburg and Paris. Having signed to Art Bridge - a division of Quad Productions, one of the biggest film groups in France – the director was recently given the opportunity to direct two music videos for iconic Malian artist Oumou Sangaré. The most recent one to drop is called Kamelemba and features a cast of women from the Swaggers Dance Crew rocking and bopping atop the roofs of high-rises and through the streets of a nondescript city.
Oumou Sangare - Kamelemba from Chris Saunders on Vimeo.
Shot in Paris in the 13th arrondissement neighbourhood, the song itself speaks to the anger of women abandoned by cheating men. Saunders' accompanying visuals are an unapologetic celebration of the feminine. "I wasn't even interested in depicting women as being 'better' than men," he tells me via Skype. "I wanted to acknowledge that women are self-sufficient and live inside their own spaces and don't need men or permission from them to be equal."
Aiming to avoid making his visuals too literal, Saunders ended up drawing inspiration from his own perspective as a recent transplant to the French city. Though most associate Paris with small buildings, large avenues and Haussmann architecture, Saunders was drawn to the post-war, social housing neighbourhoods and its people. With the location deliberately obscured (it looks like it could have been shot in Johannesburg), the short video's narrative is wholly lead by the dancers and exudes an attitude of provocation and ownership.
Like much of Saunders' work, the music videos he produced for Sangaré are an exercise in collaboration. On Kamelemba, he worked with a diverse crew including Swaggers Dance Crew choreographer, Carmel Loanga, and producer, Olivier Bassuet. "I'm not like a solo performer," he tells me. "If I make a video or film, I always see it as a collaboration between myself and a team of people who help turn a vision into a reality."
This spirit of collaboration extends to one of his most significant projects, Pantsula. A film and photographic documentation of the uniquely South African township dance subculture, he linked up with historian, Dr. Daniela Goeller, and dancer, Sicelo Xaba, to develop a body of work that is both beautiful and honest in terms of its representation. "Obviously there was a side of me that was fascinated by the culture," he says, "but it felt wrong to just take the traditional documentary photographer approach."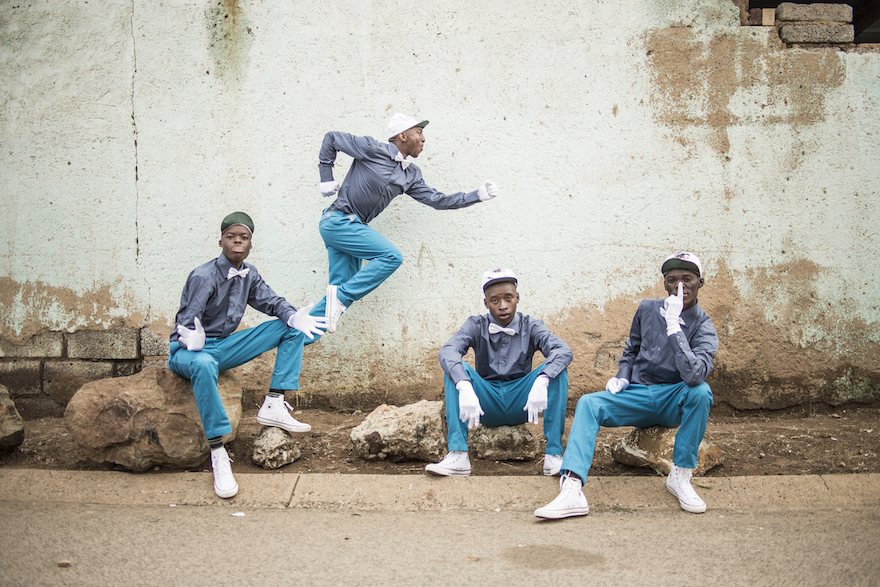 Over five years, Saunders spent time developing a relationship of trust with his subjects. With the aid of Goeller and Xaba, he produced a series of visually remarkable portraits of the dancers reenacting elements of the practice which have been immortalised in a book called Dance 4 LYF. Pantsula, he tells me, is a first-hand storytelling mechanism used to tell the story of township life and his desire to document it comes from the knowledge of how important the preservation of stories like these are.
Having spent much of his career working within the realm of music and performance, Saunders feels it's what he understands most and he continues to be drawn to elements of it. This doesn't prevent him, however, from engaging with broader topics and approaching each new project with an unrelenting degree of enthusiasm and zeal.
"Every project is a big project – especially in film," says Saunders. "There is no such thing as a small project. I think you always have to have that approach – that every project is important. So when you take your camera to go shoot a picture of your mate, treat it like it's important. Because if you want to be a professional creative, it is. Ask people's opinions, learn how to take criticism and advice – but still stay true to yourself and your vision."
To see more of Saunders' work, visit his website. Applications are open for the Design Indaba Emering Creatives programme, apply here.