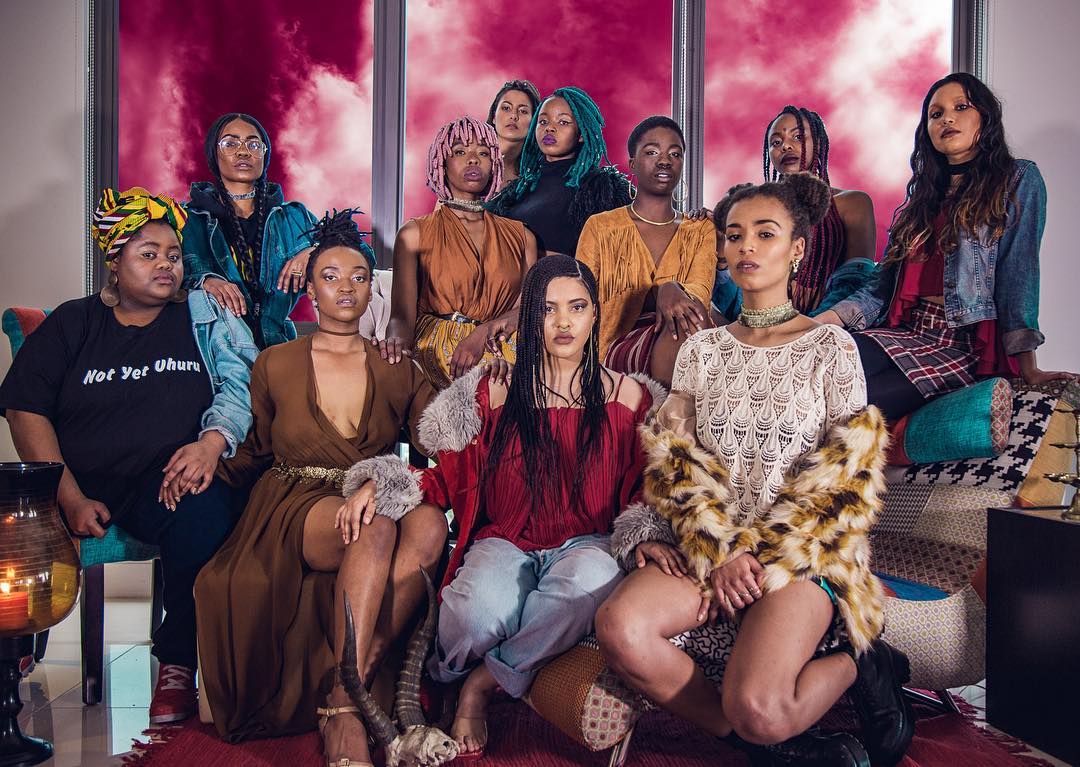 The first episode of The Foxy Five opens on five young black women marching back and forth across the iconic stone steps below the University of Cape Town, rifles hoisted over their shoulders. A voiceover tells us that this is their first session of military training, but it's almost immediately interrupted by internal disagreements about the kind of feminism they're about to go to war over. Though confronting, it's a funny scene; one that encapsulates the confusion that can arise when first attempting to marry ideological beliefs with real world action.
Written, created and directed by 22-year old Jabu Nadia Newman, The Foxy Five is a South African webseries that tells the story of five female friends, all of whom are grappling with different issues of intersectional feminism. Set against a vibrant, distinctly 70's-inspired palette – inspiration for which Newman drew from the era's violent, racially-charged yet impeccably styled Blaxploitation films – the series is a celebration of black women in all their glory and complexity.
Newman was studying toward her degree in Politics, Film and Media at UCT when the Rhodes Must Fall campaign and subsequent Fees Must Fall movement burst the nation's bubble of complacency. Students across the country became engaged in efforts to decolonise the institutions that loomed over them, staging protests that called for free education and the dismantling of oppressive systems. Newman and the young people around her became the drivers of a resurgence of conversations surrounding sexism, feminism, racism, and inequality, conversations that were growing in urgency and volume. Frustrated but inspired, she took a leave of absence to focus her energy on the production of The Foxy Five.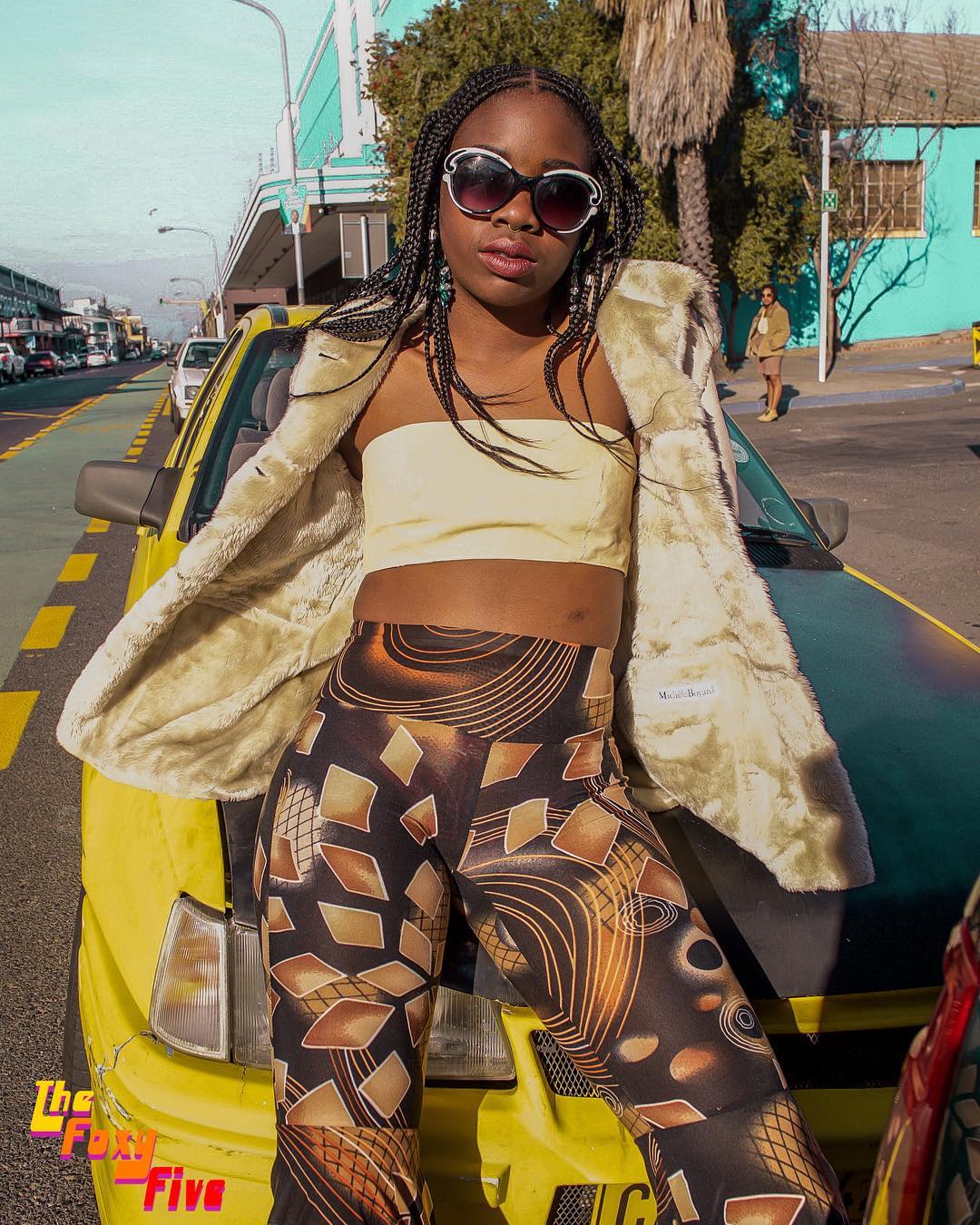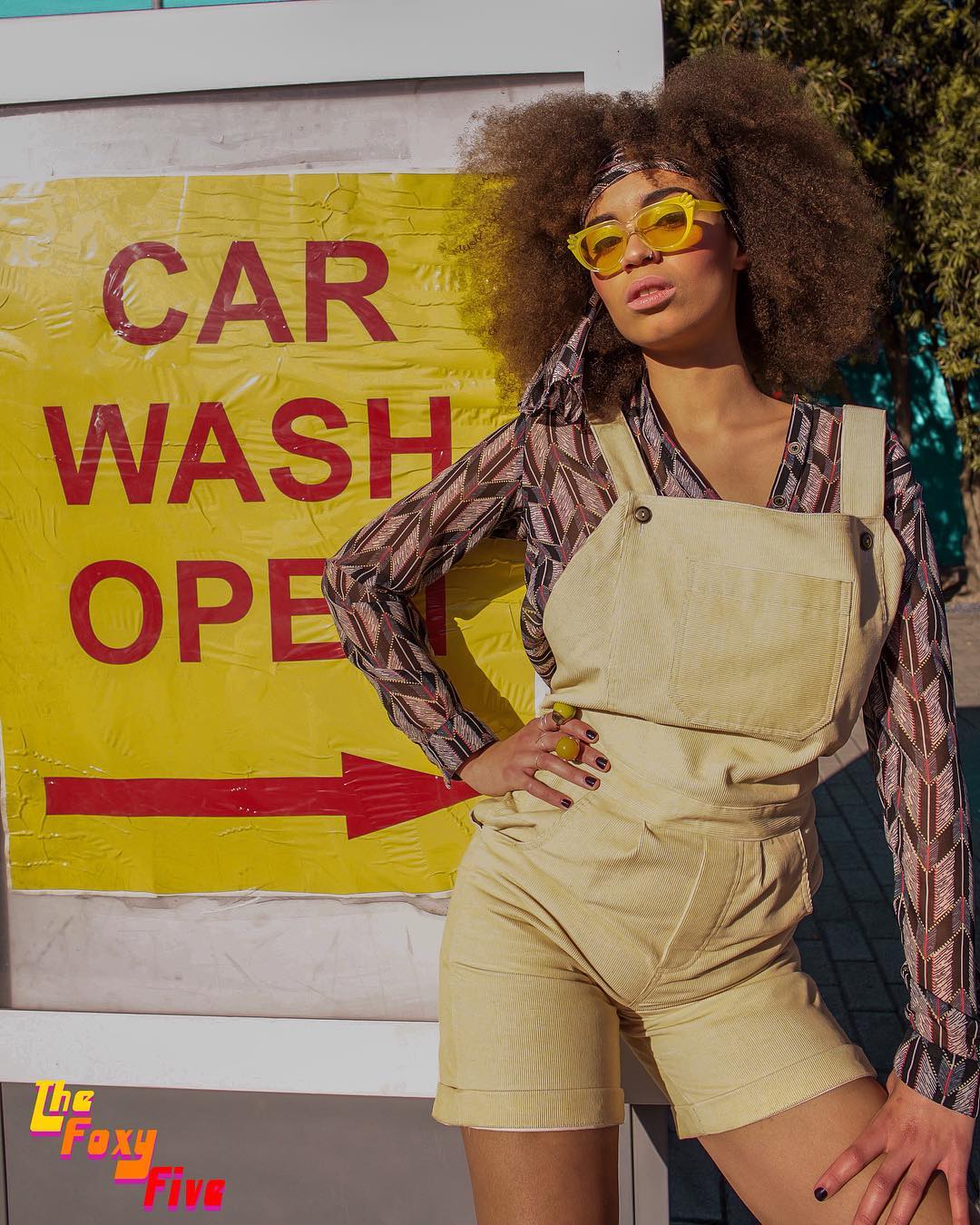 "It was definitely the women that were there and who were leading the protests that inspired the show," Newman says. "It was the first time that I'd ever felt so obliged to be a part of something. I felt like I had to be there, I had to support it. People would always call [our generation] apathetic – I wanted to make a show that showed how the everyday is political and how a lot of the women in South Africa right now are very politicized and are very much leading the movement."
Each episode of the Foxy Five follows one of the women as she navigates her own unique struggle. From catcalling and sexual harassment, to mental illness and anger, the women of the Foxy Five confront it all, offering each other advice, protection, love and support at every turn. Female friendship, Newman says, is what serves as her ultimate inspiration. "Being able to be around women that you trust and that will look after you no matter what is so important in this world. It's a place of comfort, a place of healing."
All of the series' character's illustrate a particular feminist archetype: "Each character represents a struggle; Blaq Beauty (Tatenda Wekwatenzi) represents race, Womxn We (Nala Xaba) represents gender," Newman begins listing them. "Femme Fatale (Qondiswa James) represents sex and sexuality, Prolly Plebs (Qiniso Van Damme) represents class and then, finally, Unity Bond (Duduza Mchunu) represents intersectionality and bringing it all together." Stereotypes, she finds, are just easier for people to relate to in film. "But then throughout the show, we break down those archetypes. So, if you identify with a character and you see this character's progress and flaws, then perhaps you can relate to that progress and those flaws too."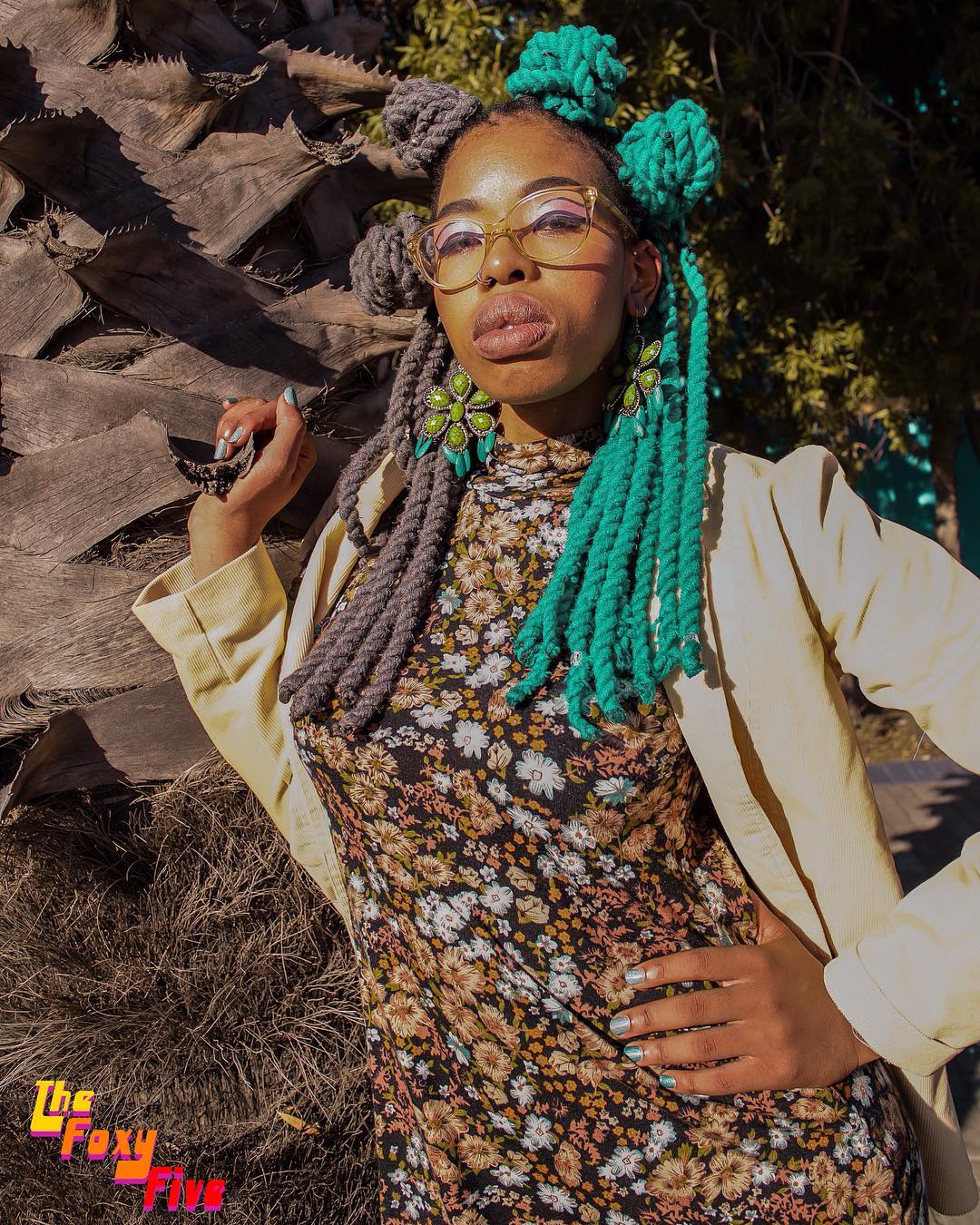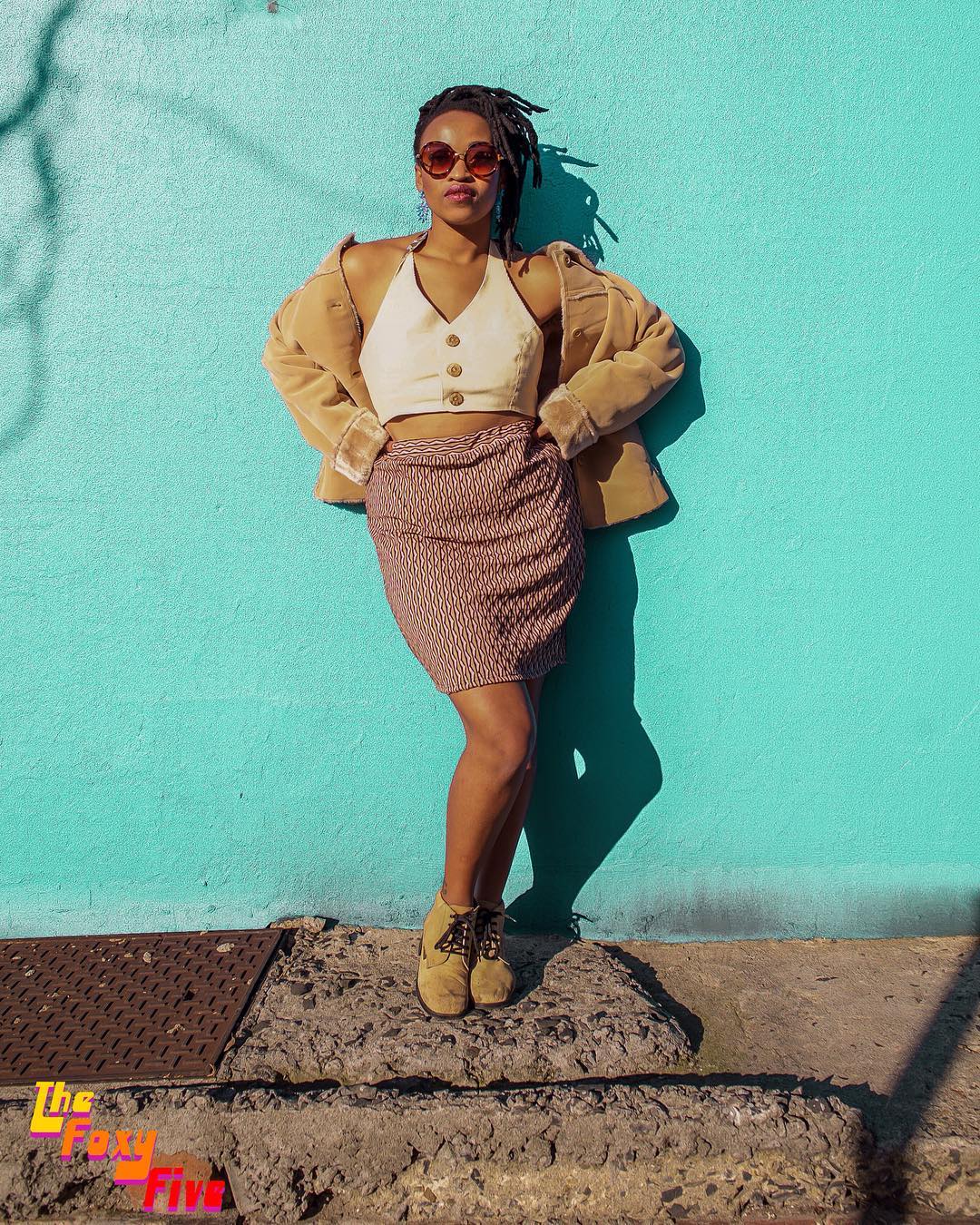 The Foxy Five's narrative makes a valuable attempt at distinguishing between Western feminism versus a more Afro-centric feminism. Women in Africa don't necessarily share the experiences of American women, and Newman is adamant that we have a greater responsibility to emphasise the need for an intersectional approach, one that addresses the varied issues that women face daily on the continent. It's not just about cat calls and manspreading, she says insistently - although she's quick to call out that behaviour too; we also need to consider issues of domestic violence, race, poverty, and access. "In South Africa, I feel like feminism still needs to go to the core," she explains. "There is still such huge inequality. We have black women missing school because they can't afford sanitary pads. As much as I want to be fighting for my rights, I also have to be fighting for women who are even more disenfranchised than I am."
And what about men? What role do they need to play in the fight against the patriarchy? "To listen," Newman says, without a moment's hesitation. "Also talk to other men because it is really tiring and it's really taxing having to explain things and having to constantly defend women. As soon as men make other men feel uncomfortable – like, you can't be saying shit like this, you can't be acting like that – I feel like that could create even more of a change."
But ultimately, for Newman and her nearly all-female production team, the show is not for those who require that it come with an explanation. The Foxy Five is their gift to the black woman, reflecting their experiences in ways that are healing, cathartic and even funny. "I hope they feel loved afterwards," Newman says, eagerly. "And I hope they feel appreciated and feel some type of growth. One of our actresses, Qiniso Van Damme – she's Prolly Plebs – she always says 'This is a love letter to black women,' you know?"
The Foxy Five can be found on Youtube, where 3 episodes have already been released.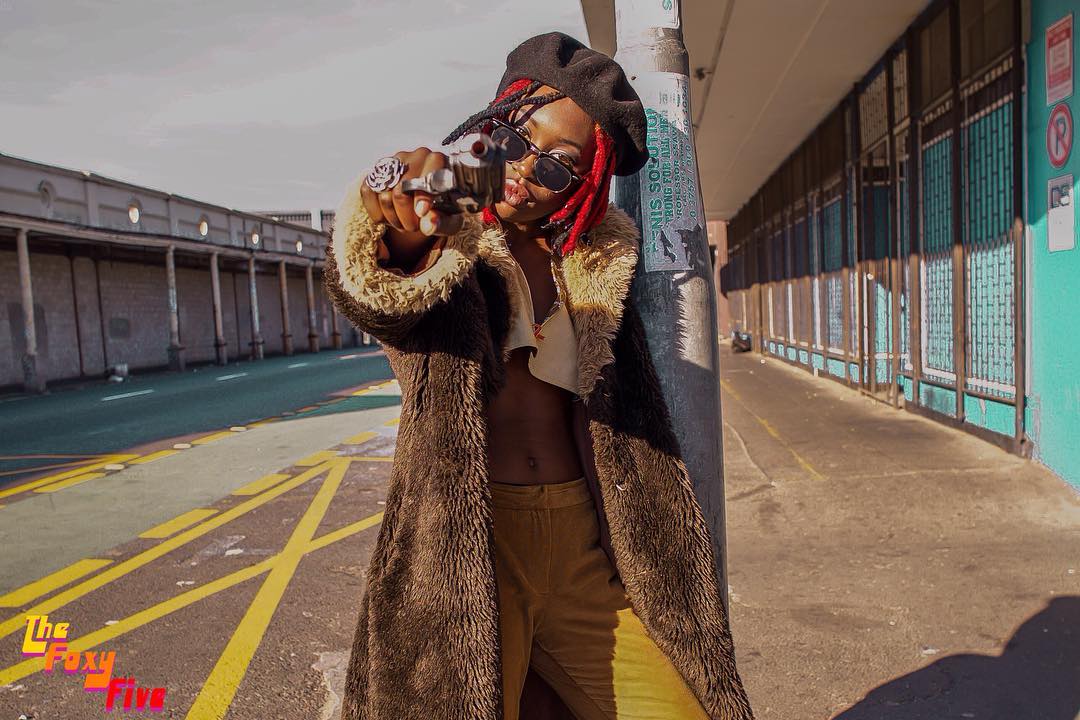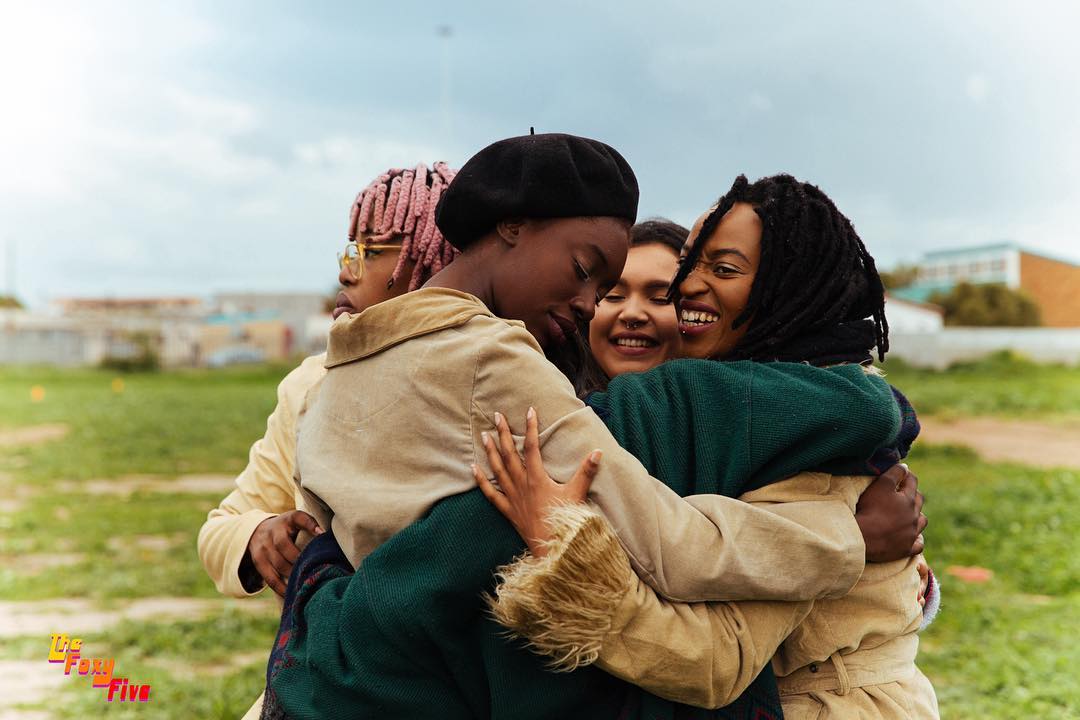 Watch the Talk with Jabu Nadia Newman and The Foxy Five
Talks
• Duration: 00:18:08
•
13 Jul 17