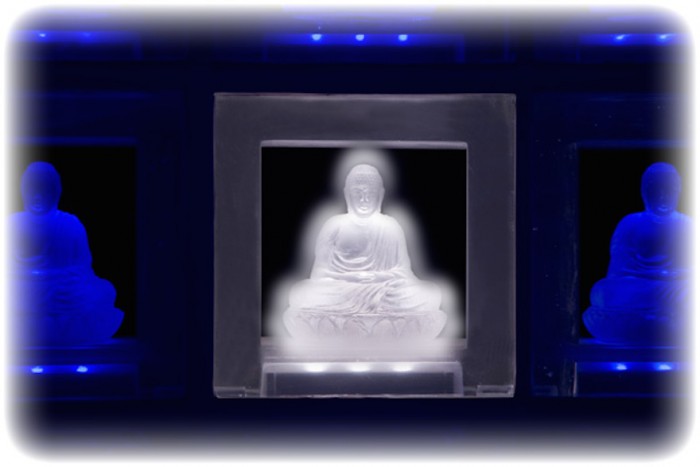 The Koukokuji Temple In downtown Tokyo owns and manages a futuristic cemetery called Ruri Den. Opened in 2006, Ruri Den is a commemorative temple and shrine clad with thousands of square glass panels from wall to wall. These glass boxes are beautifully illuminated with LED lights and decorated with a miniature statue of Buddha. Each panel represents the cremated remains of a loved one, which is stored in a locker unit behind the glass panelling.
In spaced starved cities like Tokyo, Japan burial plots fetch millions of Yen, making them unaffordable for a large number of residents. Continuous upkeep of traditional graves like fresh flowers and headstone care further add to the cost of maintaining the site of the deceased. Location and travel time to graves have also proved to be an issue according to Taijun Yajima, head priest at the temple, who in a recent article told Motherboard.com said, "Now, that there are fewer children in Japan, some people don't have anyone to take on the responsibility of caring for their tombstone anymore". Yajima adds that: "The idea was borne of the necessity to adapt to changing social norms".
The family of the deceased are issued a card that is swiped upon entry and lights up the corresponding panel holding the cremated remains.
Ruri Den keeps the remains of the deceased for 33 years after which the remains are placed in a communal burial site and the vacant locker never receives new remains.