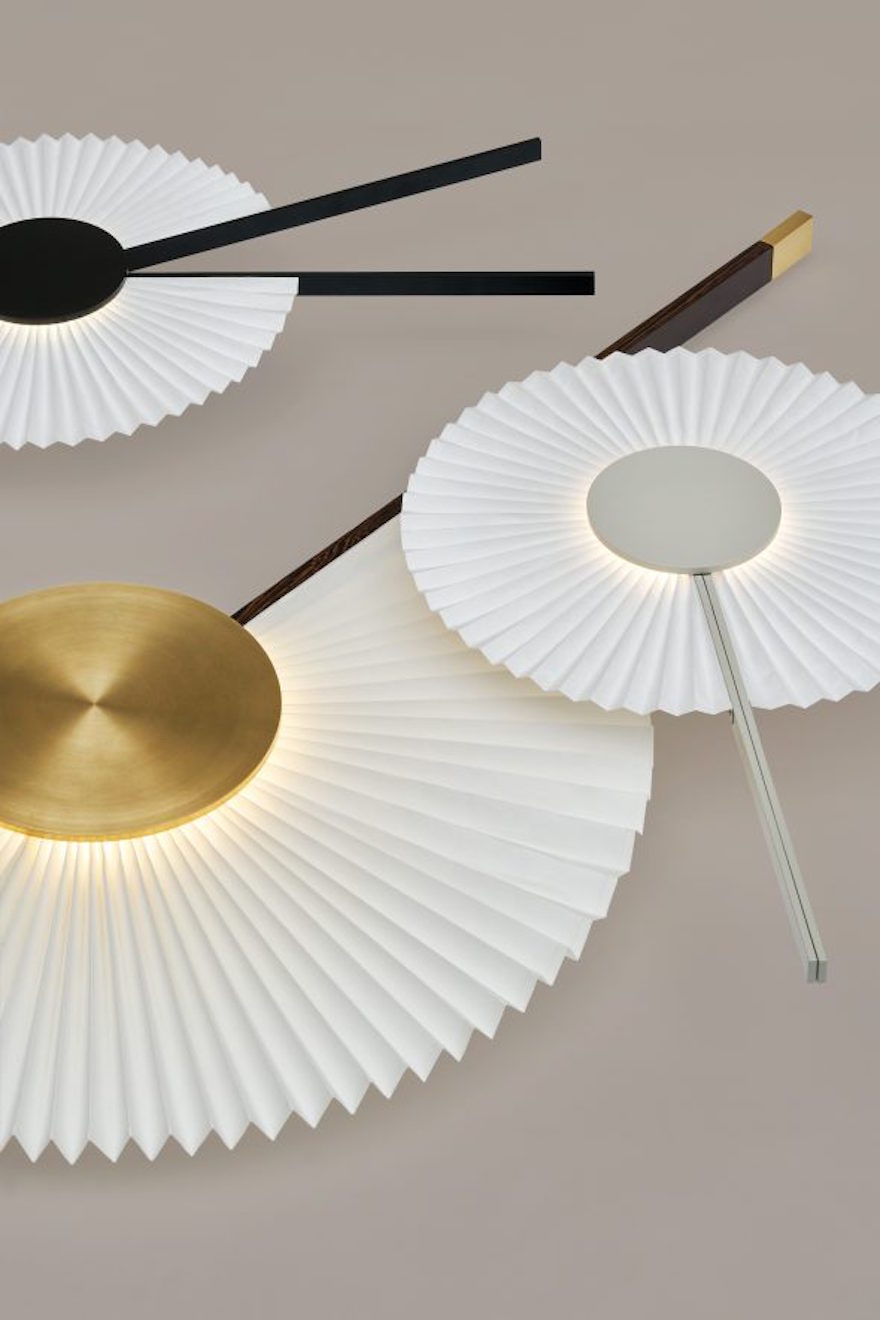 At Stockholm's annual Light & Furniture Fair, the Greenhouse is a popular section where up-and-coming designers and design schools get the opportunity to showcase their prototypes, meet with manufacturers, the media and industry insiders. We chatted to first time exhibitor, Hayoung Kim, whose beautiful, handheld, fan inspired wall lamps were some of the more talked about products on display.
A filmmaking graduate of Hongik University in Seoul, South Korea, Kim later enrolled at Sweden's Konstfack, or University College of Arts, Crafts and Design, where she began pursuing a graduate degree in Interior Architecture and Furniture design.
Kim's unique light fixture range draws inspiration from timeless forms, like circles and lines, and everyday material such as paper and aluminum. Constructed to resemble traditional, handheld folding fans, the brightness of the wall-lamp can be adjusted with its handles. As a user moves them, much in the same way one would fold and unfold a handheld fan, the light dims.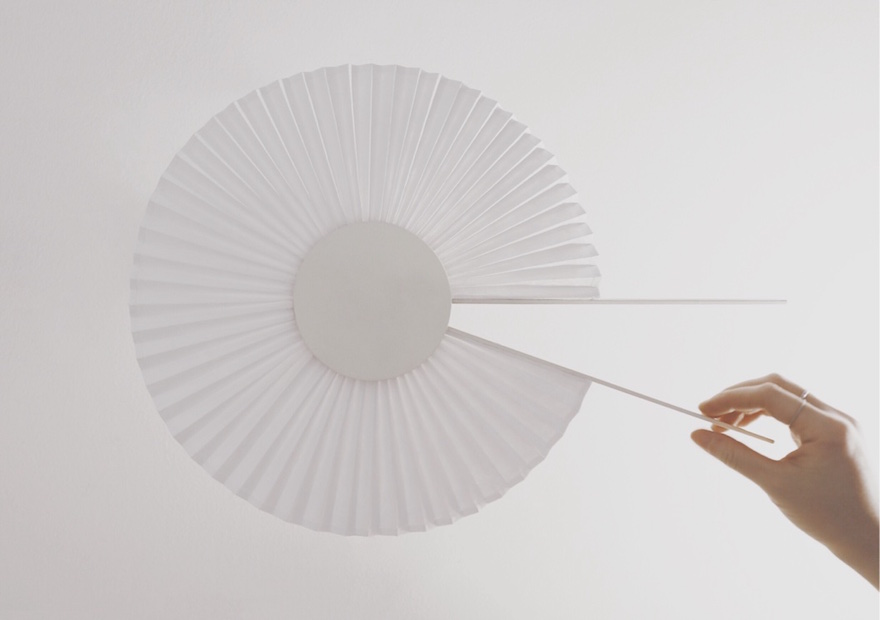 A product she calls the 'OI' lamp, Kim explained the thinking behind its name. "The first reason," she says, "is because wall lamps are represented with a single circle and line as an electronic circuit symbol. It's also my first attempt at product design, which seems like the number '01'. The other reason is that it's the exclamation Swedish folk make when they are surprised."
As far as the technical aspects involved in the construction of her lamps go, Kim says it's a rather complicated system. 'Circle LED lights and Arduino boards are located behind the wall lamp's centre," she says. "Getting the final system inside takes quite a bit of time. It might look deceptively simple, but there are sensitive technical aspects behind it. The simpler I made the design, the more complex the composition became inside. To understand the process better, I consulted a range of experts, media artists and metal workers."
The 'OI' lamp's fan structure is achieved through the use of paper. Created entirely through a manual process of pleating and unfolding, the smaller fixture is made from Tyvek, a special type paper, while the larger one is made from a type of traditional paper from Korea, characterized by its natural and enduring properties.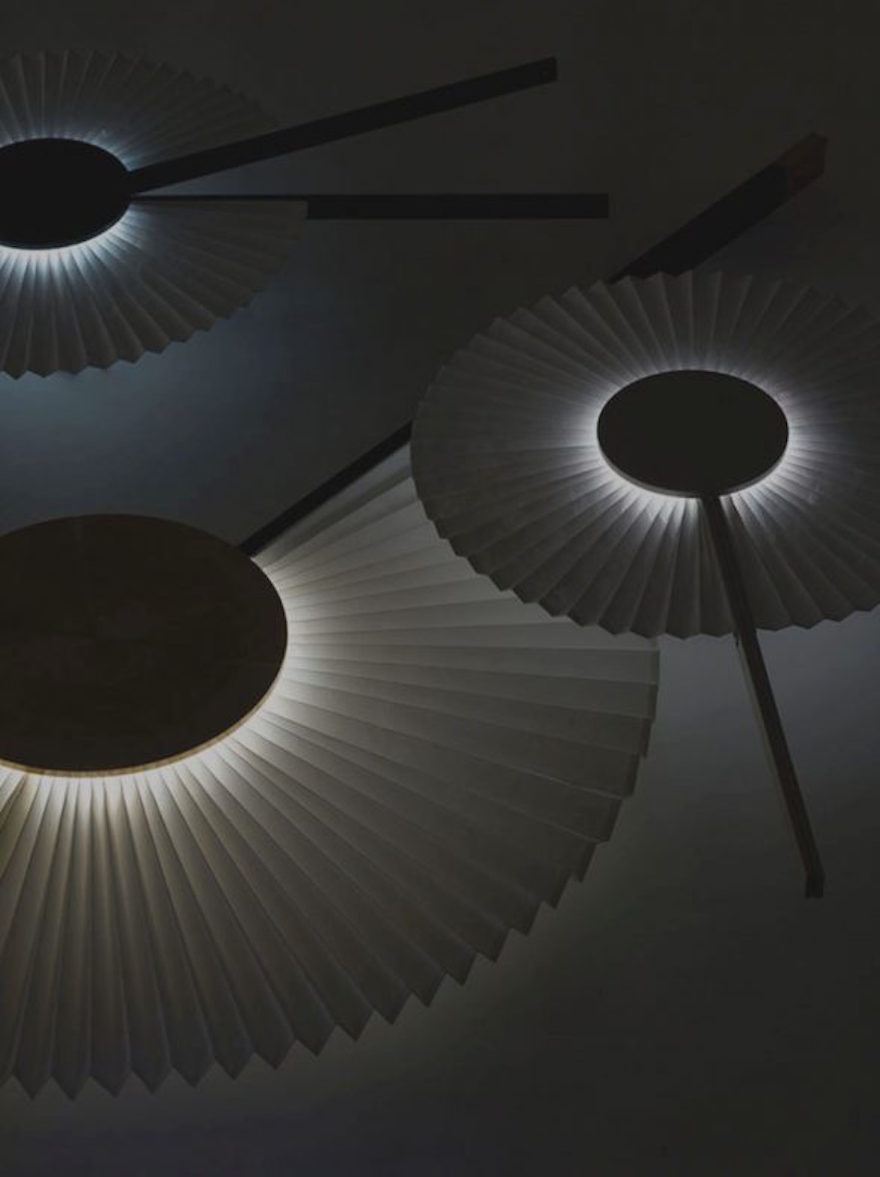 "When I work," says Kim, "I always consider the product's story.. It might be from studying filmmaking, as even though the 'OI' lamps could be seen as a very small prop, there is a reason why it is there and it has its own story. Such experience affects my work a lot - space and products tell stories and explore possibilities of the future."
See more of Kim's work on her website.