Casa Neptuna – named for the female variation of Neptune, the Roman god of the sea – is a house located in José Ignacio, an old seaside fishing village in Uruguay. Bordering the native forest and just metres from the coastline, it was titled as an ode to the seascape.
The cartoon-like construction boasts a bright green facade, a yellow wraparound porch and multicoloured chimneys. Inside, however, it's decorated in mainly peaceful, neutral tones.
The house was commissioned by Fundación Ama Amoedo, a non-profit organisation supporting contemporary Latin American art, to host its new residency programme. The Fundación Ama Amoedo Residencia Artística (FAARA) aims to give artists from Central and South America and the Caribbean space for the research, production and development of new artistic ventures. 'It has long been a dream of mine to provide a platform for Latin American artists to step away from their studios and daily routines to a place where they have time and space to think and to create without distraction,' says Amalia Amoedo, founder of FAARA.
The bold 139-square-metre building was designed by Argentinian artist and designer Edgardo Giménez – who is no stranger to bold and brightly coloured architectural creations – to be both a living and a working space, a 'laboratory for creative experimentation'. While the building's exterior is graphic and striking, the interior has predominantly neutral white tones that will foster a peaceful atmosphere and not disrupt the creativity of the residents.
The artists in residence, who will live in pairs for six-week sessions from March 2023 onwards, will stay and work in the vibrant home which has been tailored to suit the needs of a multitude of disciplines. Casa Neptuna features a large shared studio, two private bedrooms with en-suite bathrooms, a kitchen, a library and a shared multipurpose room.
For more information about the residency programme visit https://inda.ba/3ioYh9K.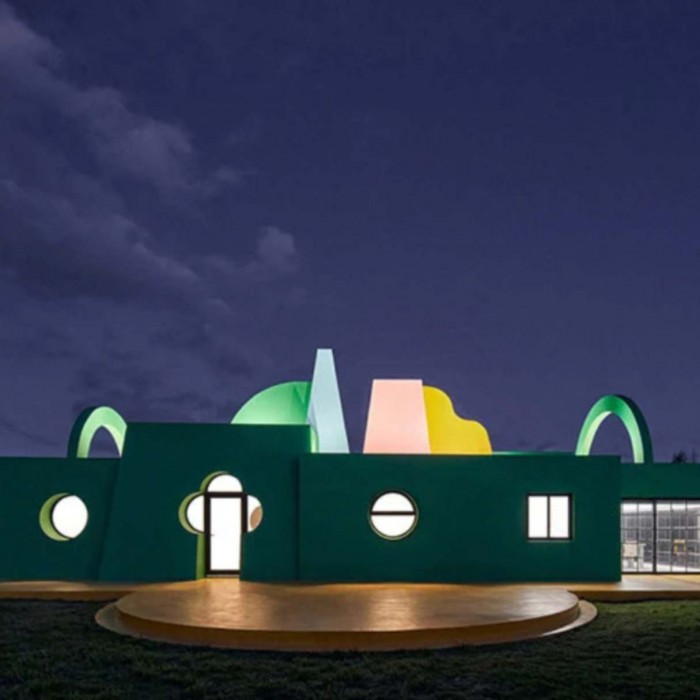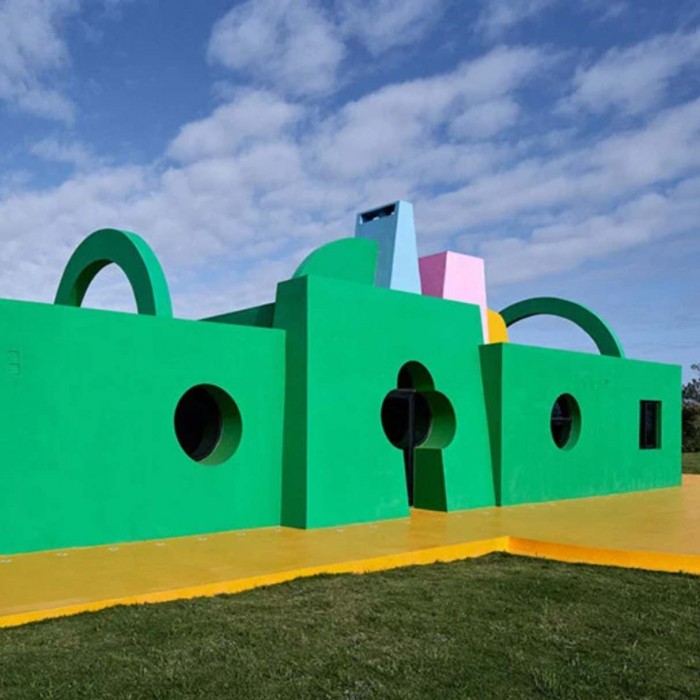 Read more
Photographs: Cristobal Palma and Fundación Ama Amoedo.