Having founded Salty Labs, a studio creating experiments for visceral experience, designer, artist and agitator for healthier futures Jonsara Ruth began a concept and conversation through time called Furniture Renovations. She believes it's wasteful to create more items of brand-new furniture when her research showed that there were already more than seven billion chairs in the world – excluding work areas, cinemas and airports – and that items of furniture probably make up more than 10 million tons of household waste.

Commencing with the idea of taking a "found" furniture piece and using its existing parts to make something new, she took several pieces that were iconic in the 20th century, yet disabled in some way, and set about restoring them with a 21st-century understanding of what is better for our own health, together with what is better for the environment around us.

The biggest challenge Ruth faced with this project was the logistics of working with many different shops for each piece of furniture. "These pieces were originally made in manufacturing facilities with equipment and technicians who do all sorts of fabrication – from rough cutting to fine finishing. But, because our HQ is a single-room studio space and we want to achieve high quality and precision in these renovations, we had to outsource a lot of the fabrication."

Working on the premise that better items are made when people collaborate, Ruth joined forces with project manager and mechanic Eli Back. She also sought the expertise of Evan Eisman Company for their visionary sandblasting; Van Gregory & Norton for their expert gilding; The Rug Company for their responsible crafting; and Fabio Gherardi for his insightful graphic storytelling.
Many logistical puzzles were solved due to their location in the Brooklyn Navy Yard, where there are many expert craftspeople and shops. "Most of our work happened here, which allowed us to speak directly with these artisans about our vision. An expert sandblaster removed finishes from metal parts and added beautiful treatment to the metal surfaces. A pair of expert gilders applied white gold leaf to the legs and underbelly of the Tree Table. Another expert fabricator precisely machined new inserts so that we could rotate and successfully fasten the Series 7 stool seat back to the base. A piece of scrap stone was cut with precision by a CNC stonecutter."

While the current items are bespoke prototypes – and each piece has been given a great deal of attention at several different small shops – her vision for this collection is that the pieces will soon be renovated in the factory setting.
A pair of 1957 Tulip Stools from Ruth's grandmother, as just one favourite example, had been fashioned by Eero Saarinen for Knoll revealing really interesting material decisions. "The disintegrating foam from the 1950s was glued to a piece of plywood from the same era. With some research, we uncovered that they used 'latex foam' for the seat cushion. Currently, the standard is polyurethane foam which is derived from fossil fuels. If they indeed used natural latex, the source would have been a tree – a renewable resource – and likely not impregnated with toxic flame retardant chemicals.
"When we removed the glue that bound the foam to the top of the stool, a plywood surface was revealed with old growth grain patterns – made of wood from that era. That surface was so elegant, we made the decision to wax it and allow it to remain as the surface. A thin layer of black felt was wrapped around the edge for padding the hard surface. In typical current manufacturing, that layer would likely be made of plastic foam instead of wool felt. We left that handsome black edge in place.
"The seat spins on good-quality ball bearings, so I decided to re-install the surface off-center so that when it spins it reaches a wider area. And we removed the ageing white paint from the cast aluminum bases and re-powder coated them blue. The stools became side tables," enthused Ruth, "with perhaps a more playful personality than Eero Saarinen and Knoll had originally imagined."

While the term "compostable furniture" may sound space age, if we follow Ruth's lead and create furniture items from plant cellulose, they will biodegrade in time. And instead of coating items with a polyurethane foam, a plant-based oil (say, linseed or tung oil) is going to assist them to disappear more efficiently when they're no longer in use.

And then there's the root system of mushrooms, called mycelium, which can be fashioned into a range of different biodegradeable materials – even a leather-like substance suitable for covering a couch in an impressively eco-friendly yet suave manner.
While you may prefer that your couch or swivelling side table do not slide away into obscurity in the midst of everyday use, the fact that these items could be made in such a way that they can disintegrate conveniently – say, when you reactivate their biological cycle, and/or just before your next house move – poses interesting questions about the way we may approach the use of furniture in the future.
Certainly, the way in which we make furniture – from the materials used to the fabrication technologies employed – has changed dramatically over the years. "Many of the materials that are used now to make furniture are synthetic and treated with chemicals that are harmful to people's health and to the environment. In the 1940s and early 1950s, metals and wood were more common than plastic furniture. Now, it's the opposite. It's hard to find a piece of furniture that does not have plastic parts," advises Ruth.

"At Salty Labs, all the material decisions for Furniture Renovations are made on the basis of health. We ask: Is this material healthy? Does it negatively impact the environment? Are there enormous amounts of carbon emitted in its manufacture? These questions are the fundamentals for the first line of design decisions."
In the process of deconstructing these pieces of furniture, she enthuses, so much was revealed about how they were originally made, the materials used, and the quirky details of the designs. "It made me think about the critical relationship between the designer and the manufacturer; and about all of the conversations, considerations, negotiations and decisions that go into producing a single piece of furniture. It's fascinating – and truly thought-provoking – to discover these things empirically through a careful process of deconstruction."
Ruth, who clearly finds the process of re-making iconic furniture pieces to be uniquely satisfying, says she loves "the process of sitting with a piece, forming a kind of intimate relationship with it, and deciding how it can be saved or removed." This modus operandi taps into the Duchampian practice of re-contextualising a found piece and giving it new meaning; even a new character.
Material health, gender, design, value, and cultural aesthetics all come into the mix. "I get to play with all of these thoughts as I imagine anew. It's always been a favourite way of working for me – to start with something already in existence and to renovate it to create something new."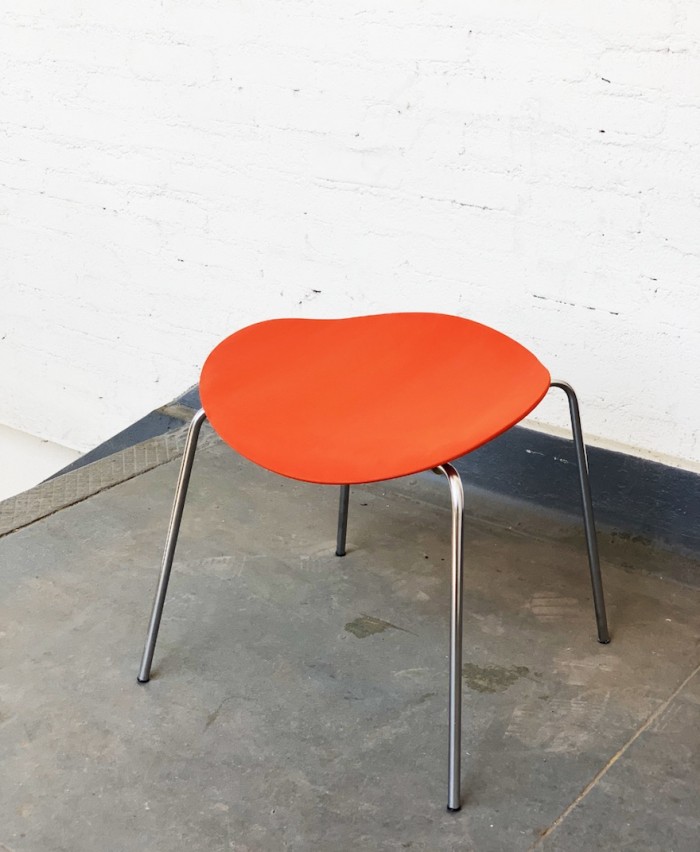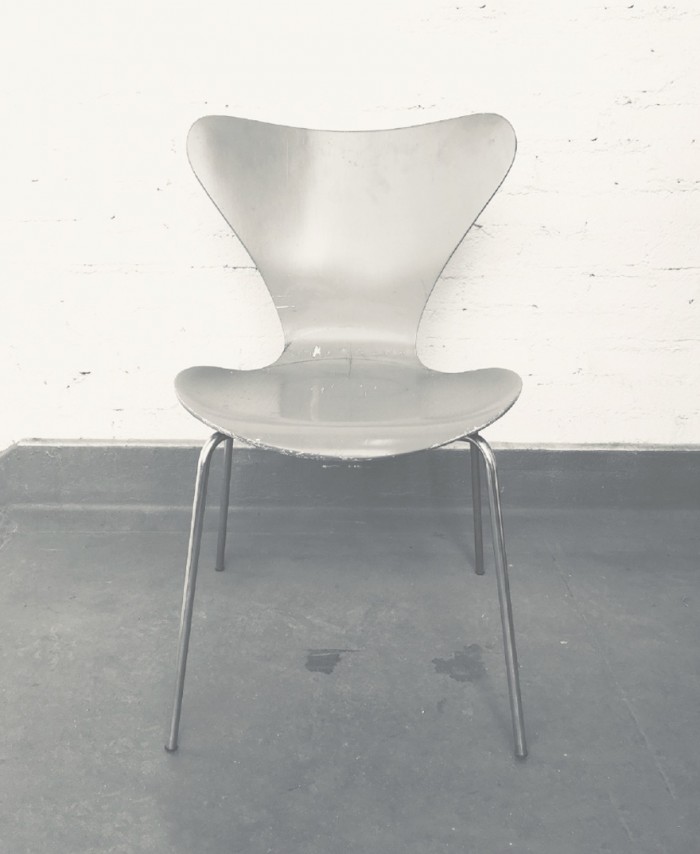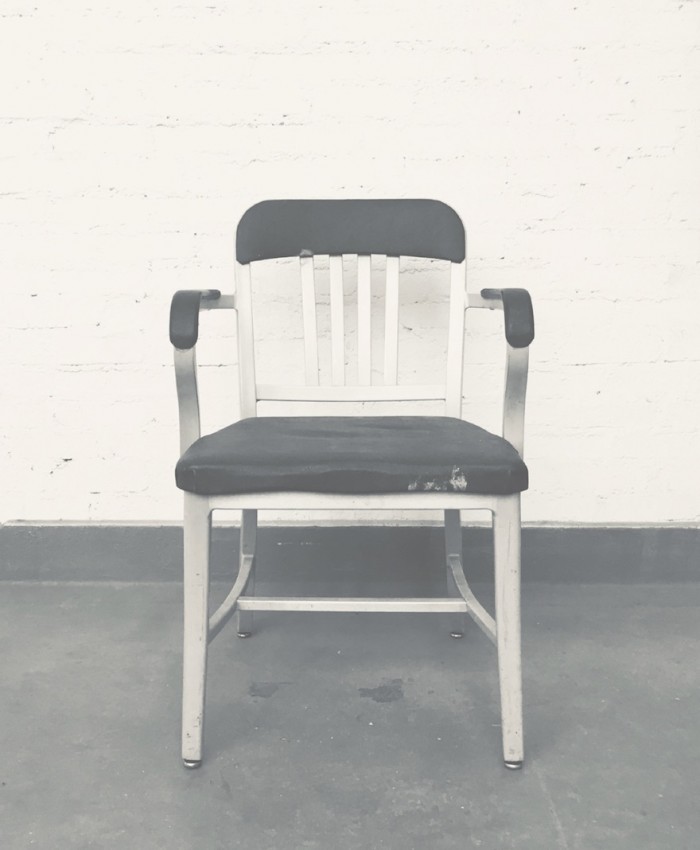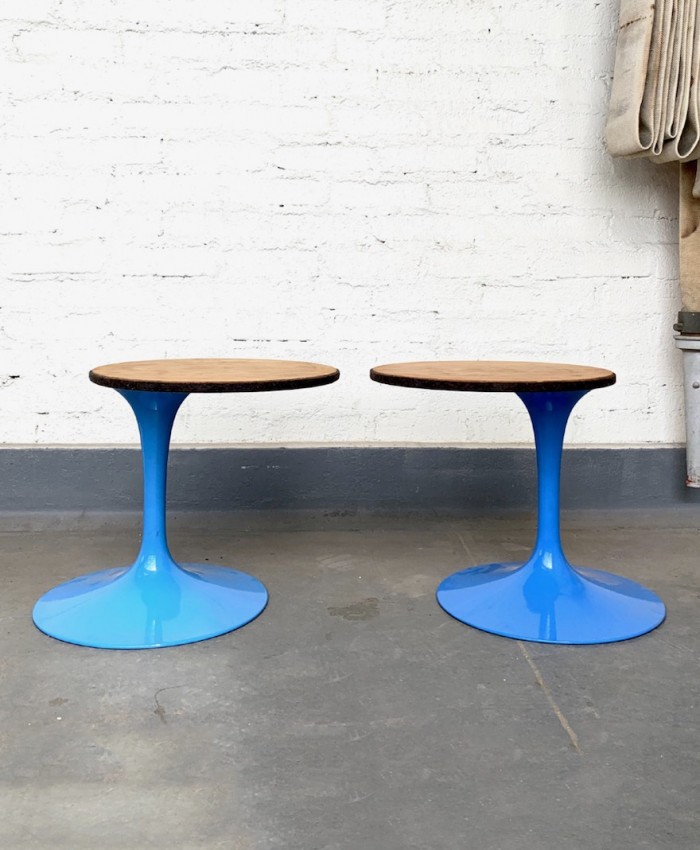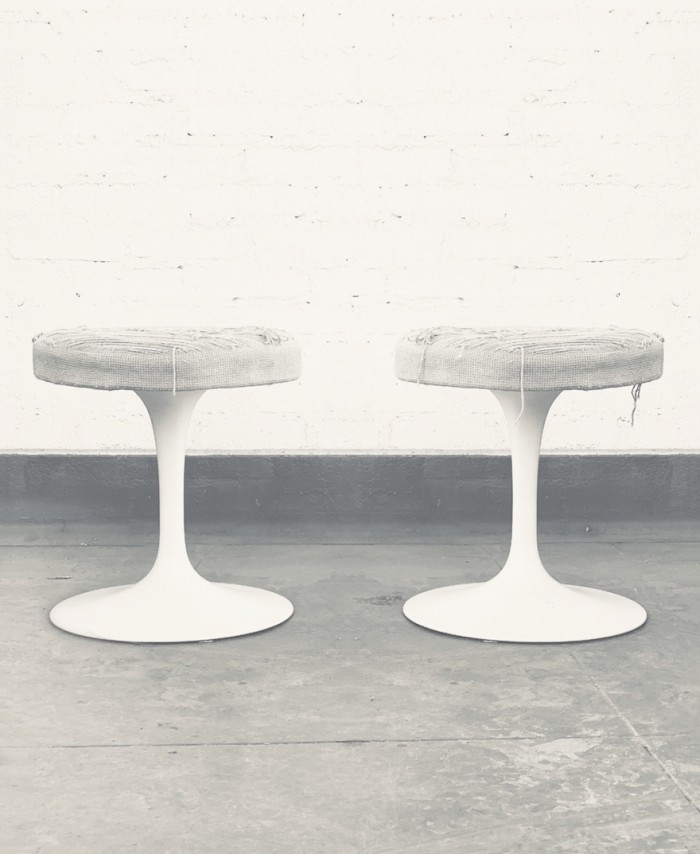 Read more:
Walking, talking chair.
Just beachy.
What happens at the salone…
Credits: Salty Labs