British designer, artist and Design Indaba alum Paul Cocksedge's latest installation tackles the human relationship with fossil fuels. Titled 'Coalescence', the sculpture, which is made up of thousands of pieces of UK-sourced anthracite, is suspended from the ceiling of the gothic Liverpool Cathedral in England.
Measuring six metres in diameter and weighing over half a tonne, 'Coalescence' is built from 2 000 pieces of anthracite, a compact variety of coal with a submetallic lustre. Two thousand pieces is the quantity of this fuel that would be needed to power a 200-watt lightbulb for a year.
Cocksedge had a direct role in sourcing the coal for the sculpture, an experience he described as 'a wake-up call'. The anthracite came from a mine in the south of Wales, one of the last remaining coalmines in the UK, which the award-winning British designer stumbled on during his search for large pieces of the fossil fuel. 'Seeing this material being literally extracted from the earth was an eye-opening experience,' Cocksedge told the BBC. 'Raising it into the public space of Liverpool Cathedral, particularly in a time when all of us are talking about energy consumption, felt apt.'
Cocksedge hand-drilled a hole into each of the 2 000+ pieces of anthracite, and then attached the coal to 16 kilometres of wire in a spherical shape. Spotlights surround the hanging installation, illuminating the piece as the light reflects off its naturally lustrous surface.
The artist, who often creates sculptural installations with a strong focus on materiality, believes that 'Coalescence' will engage the public by helping them gain a visual perspective of energy consumption and the cost of using fossil fuels.
The piece is on display until 12 March 2023.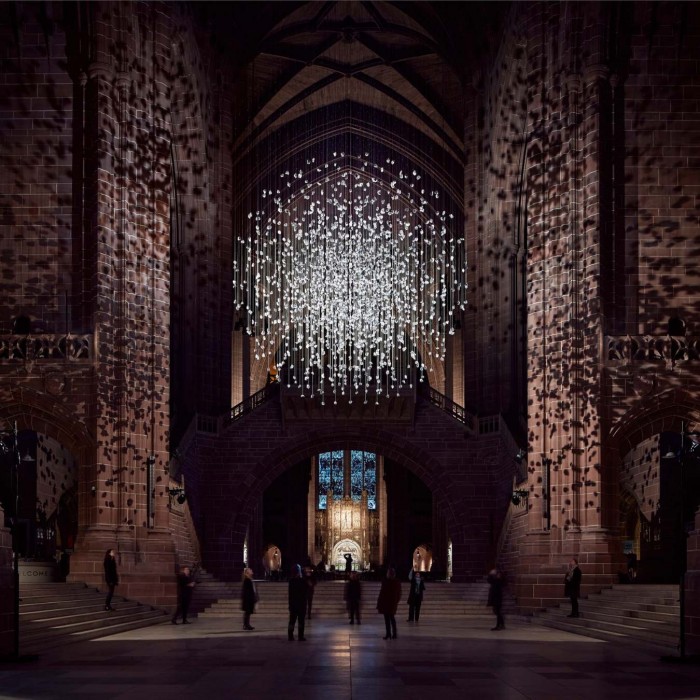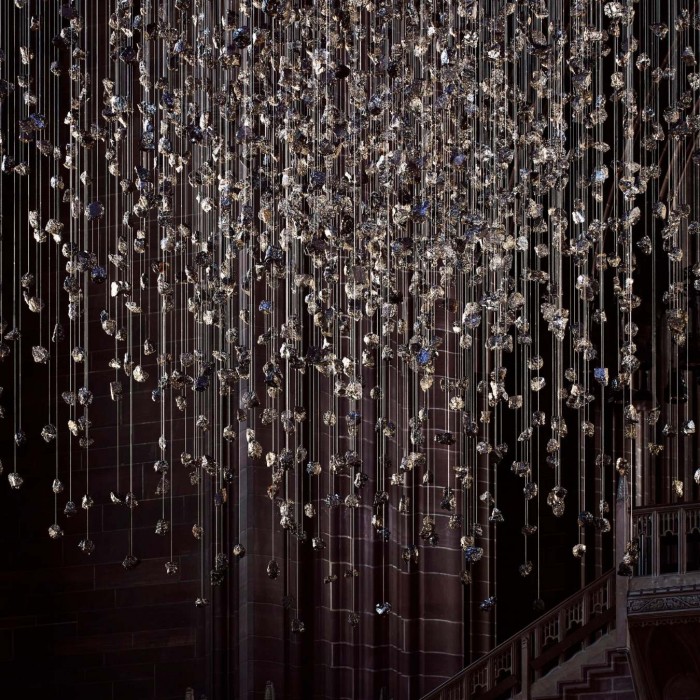 Read more
Practical magic | Paul Cocksedge's joyful, people-centred counterpoint to tech alienation
Photographs: Paul Cocksedge, Mark Cocksedge.