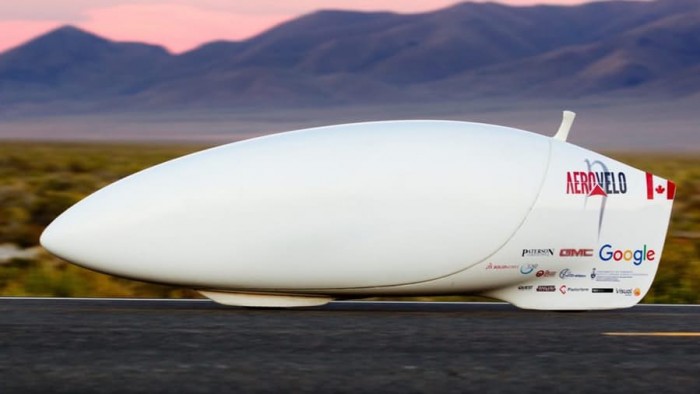 the world's fastest bike
Reaching speeds of 89,59mph (114.17km), Aerovelo's Eta bike is as fast as a car on a highway. Created by Todd Reicher and Cameron Robertson, the aerodynamic bike set a new speed record for a human-powered vehicle at the World Human Powered Speed Challenge held in Battle Mountain, Nevada this year.
Built with a very low centre of gravity, the Eta moves three times faster than a normal bike. The Eta bike is able to reach these incredible speeds thanks to its carbon fibre frame and shell. The rider, preferably a physically fit rider, is seated in a specialised recumbent layout, leaning backwards. This trait adds to the bike's ability to reach amazing speeds by reducing body pressure and focussing all of the energy on the rider's legs.
Reicher and Robertson were behind the world's first human-powered helicopter in 2013 and the world's first human-powered ornithopter snowbird 2010. Unlike an ordinary bicycle, the Eta bike rider relies on two video cameras installed on top of the bike's oval shell.