Graduate of Central St. Martins College of Art and Design in London, Jim Chen-Hsiang Hu's unique style of 3D-weaving has garnered critical acclaim and has even been lauded as the next big thing in 3D design.
His award-winning project XI (系), developed while he was still a student, uses a process that involves crisscrossing three-dimensional red strings and pairing it with softer red fabric. The end results are garments in which the traditional and the futuristic merge.
"The outcome was an imaginary depiction of how fundamental particles collect, red colour for its heat, energy and mobility, and the thread could be read as the most fundamental part of a garment," says Hu.
Hu emphasised the difference between his style of weaving compared to traditional 3D designs. In ordinary 3D designs, objects are made by layering material using heat. Hu's method stitches together lazer-cut fabrics, increasing the products strength and versatility.
"XI is a 3D weaving technique which weaves fibre, thread or string from three or more directions, which gives it a quite different range from ordinary fabric materials; it is also a new way of composite material making," says Hu.
Since winning top honours at his university for his final project, XI, Hu has established One More Dimension, a London-based studio dedicated to design and techno development.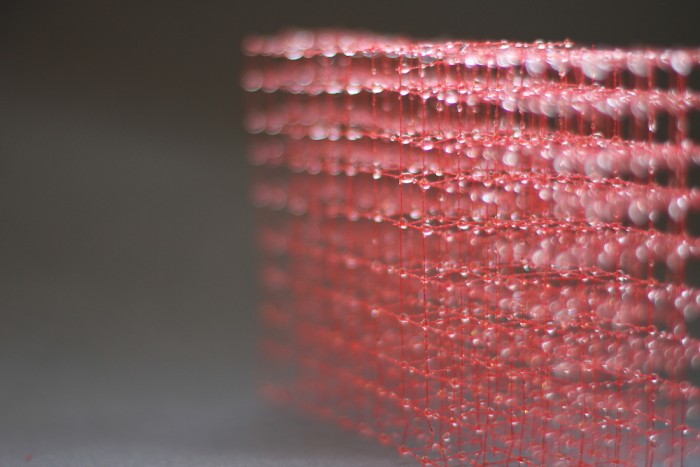 Hu says the next step is to discover how this method can be applied to design in general and how can it can be improved.