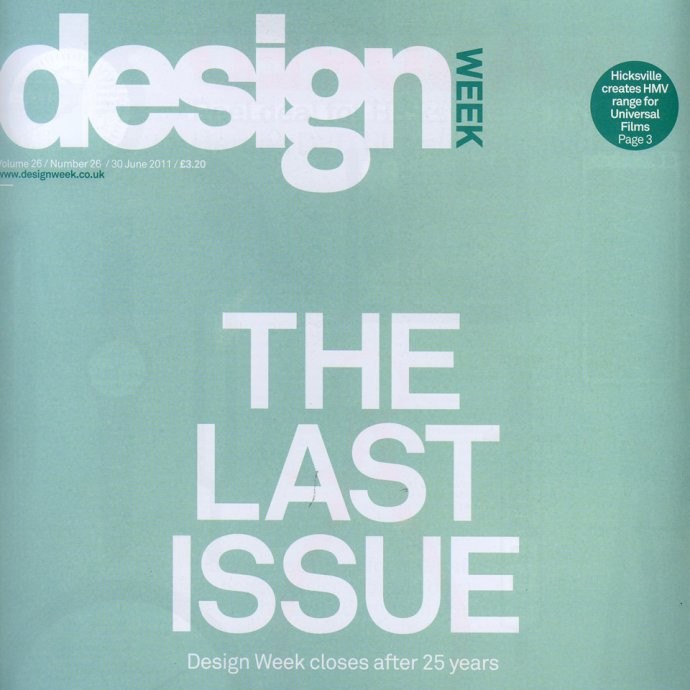 At the end of June 2011 the London-based weekly design publication, Design Week, published its last print edition, after 25 years in business.
Though the print version ceases to exist, the title will still be producing news about design on a daily basis through their online platform.
Design Indaba and Design Week have enjoyed a productive relationship over the years, with Design Week having been an avid media supporter of Design Indaba.
In her last editorial for Design Week, Lynda Relph-Knight who has been the editor since 1989, refers to some of the highlights of her career and the joys of design. For Relph-Knight, design is "about talking and listening and doing rather than talking, and it is about sharing".
The privilege of meeting so many creative people is one of the highlights that Relph-Knight singles out in her editorial. She also says that "linking with designers across the globe, particularly in South Africa, has made the past 20 years special for me personally and professionally".
From Design Indaba, farewell Design Week!  It has been a privilege and an honour to enjoy your association and your friendship.