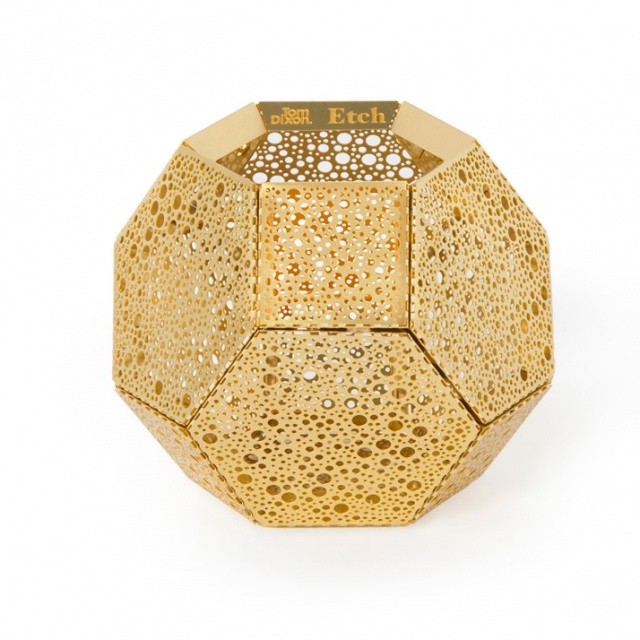 The acid-etched candleholder, pictured above, was one of the limited-edition Etch products created by Tom Dixon on his recent tour of Asia.
The tour saw Dixon doing a series of events in Bangkok, Beijing, Seoul and Manilla where Flash Factory was shown alongside some of Dixon's latest products.
Etch products were made on site in various locations around Asia, demonstrating furniture industry processes and the workings of industrial design directly to the customer.
Inspired by the logic of pure mathematics, the Etch candleholder is made of 0.4mm digitally etched brass sheets and is made to hold tea light candles.
The detailed cut-out pattern create a variety of different shadows when a candle is lit. The Etch candleholder is also available as a pendant lamp.
Watch the Talk with Tom Dixon