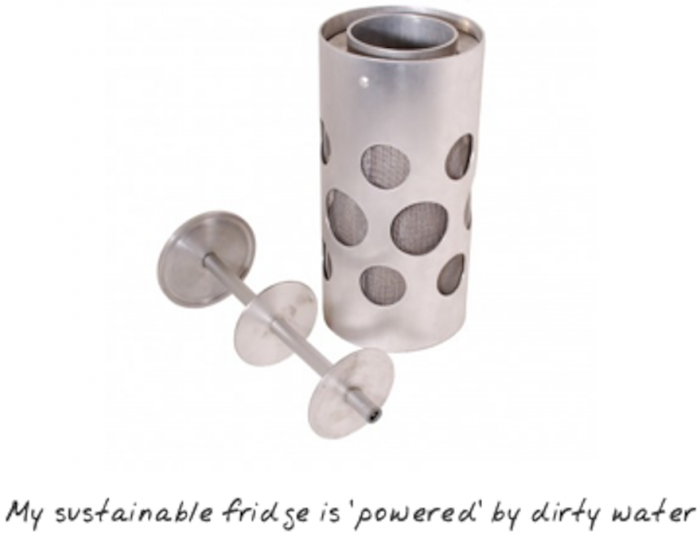 UK designer and innovative thinker Emily Cummins traces her journey back to making toys from discarded parts at the age of four. Now, her talents are devoted to thinking up solutions to the problems in the developing world. Her latest innovation is a sustainable fridge powered by dirty water.
Cummins made the decision to design a sustainable fridge because reliance on appliances powered by electricity or other fossil fuels is not sustainable in the developing world.
The prototype was made with two metallic cylinders, one inside the other, between which a locally sourced material such as sand or wool is packed tightly before being soaked with water.
Explaining the process, Cummins says: "When the fridge is placed in a warm environment, the sun's energy causes the outer part of the fridge to sweat.
Water evaporates from the sand or wool and heat energy is transferred away from the inner cylinder, which, therefore, becomes cooler."
The contents, like small foods or medicines, are kept cool, dry, and hygienic because the water does not come into contact with the product.
Cummins released her design plans in townships across southern Africa to encourage people to make their own fridges. "The design is ideal for use in the developing world because it doesn't require electricity and can be built using barrels, spare car parts and ordinary household materials."